Article
Chef Judi Visits Downtown Sarasota's Tsunami Sushi Restaurant
Chef Judi finds lots to love at downtown Sarasota's Tsunami Sushi and Hibachi Grill.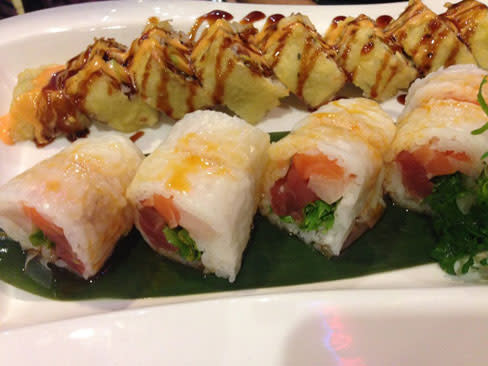 Tsunami is a true hidden gem in the Sarasota downtown dining scene. Admit it--most of us don't even think about the building one block west of Whole Foods, just across from Selby Library. Well, trust me, you should have this one on your radar.
Another confession: Until last week, I hadn't dined at Tsunami. I know, I know—but I just wasn't quite sure of the location.
Well, once again I am eating humble pie (or, actually, terrific sushi). Thanks to Melanie Dunham for suggesting I give it a try. And try we did--and then some.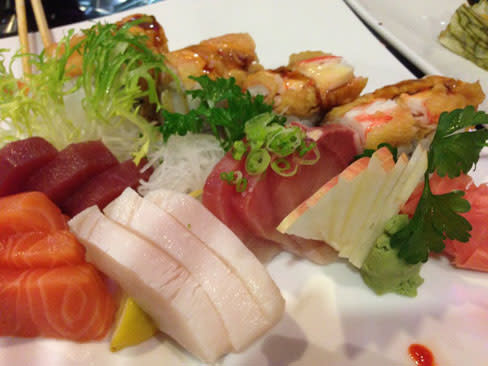 While the restaurant's interior is quite inviting, it seemed even livelier outside, so we opted for al fresco dining on a cool evening. Our server Jeffrey could not have been more accommodating and immediately settled us in for a terrific Japanese and Korean dining experience.
First, let's start with the sashimi and sushi.
Classic offerings, as well as out-of-the-box creations like lobster rolls and the namesake tsunami roll, are creatively executed while respecting the delicacy of the fish.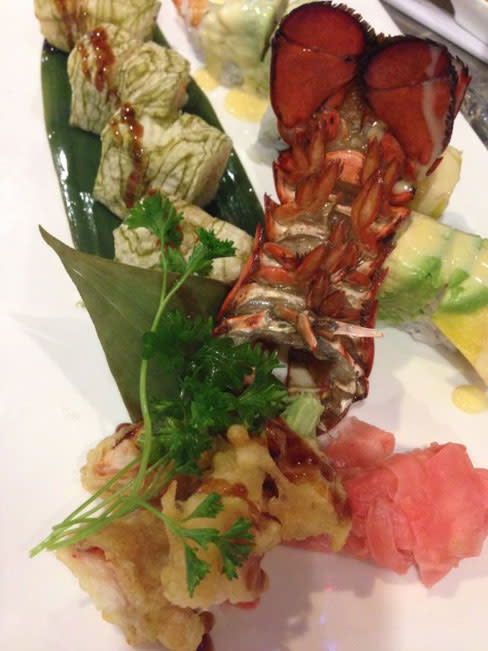 Tuna kobachi was a simple must-have dish of diced raw tuna mixed in with the chef's spicy sauce. Not too spicy for us tamer diners, but with enough kick to make you take notice. Tako su, octopus and marinated-cucumber salad, was presented with a house-made vinegar sauce that made us fight over the last pieces of cucumbers. Indeed, this will be a refreshing dish for the summer heat.
Even the pan-fried dumplings were better than average. (Usually, I only order them in Vietnamese of Chinese restaurants, but I make an exception here). Tsunami clearly presents elevated flavors and textures in all their dishes.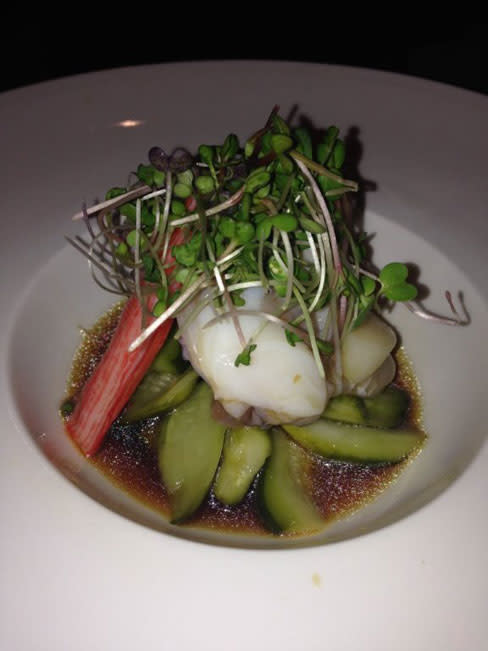 The menu offers some favorites like seafood udon, shiitake mushroom-encrusted filet and several other Japanese entrees. And take Jeffrey's suggestion and order the kalbi beef. So tender, and bursting with a sweet and balanced Korean sauce that carnivores dream of. This dish was hands-down a contender for next year's Best of Sarasota!
Tsunami's new partners promise that even more Korean specialties are coming, but if we ordered the same delectable items on our next visit we would be thrilled.
Apologies for letting a forgettable location be forgotten. Never again, Tsunami--you are on our radar and we plan to be regulars.
Tsunami Sushi & Hibachi Grill, 100 Central Ave. (next to Starbucks downtown), (941) 366-1033. Serving lunch and dinner. (Note: I have not been in for lunch yet, but certainly plan to soon.)
Click here to read Chef Judi's Dish in our January issue. >>