Article
Chef Judi Revisits The Cottage on Siesta Key
Chef Judi finds much to love when she revisits The Cottage--and Chef Larry Epler's creative fusion menu--on Siesta Key.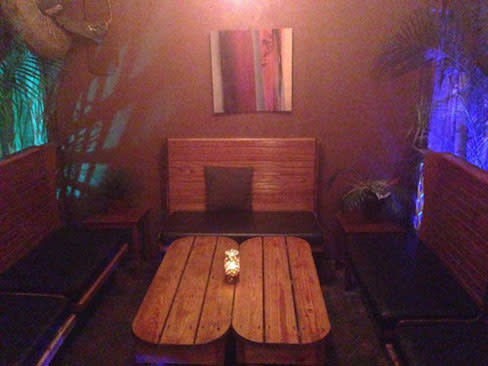 I confess that until recently I had not been back to The Cottage on Siesta Key, for no particular reason other than that in the summer humidity, I shudder to think of sitting outside. And you see, that's the best part of the Cottage. While some people enjoy the front porch, watching tourists walk by eating their ice cream cones from Big Olaf, I prefer the back--a sculpted jungle of palm trees that sway in the breeze, as if on cue, and the pockets of seating areas that simulate a Tahitian retreat. Cue the Spanish guitarist and you have a transformed the busy hustle of Beach Road and Siesta Key Beach into an oasis.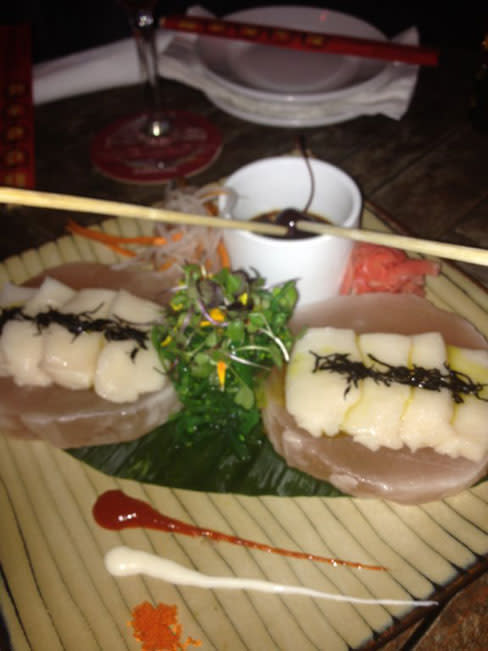 Now imagine a defining dinner experience. While Chef Darwin Santa Maria brought his signature ceviches and Peruvian flare to the Cottage when it first opened, Chef Larry Epler now brings a blend of tropical infused Asian.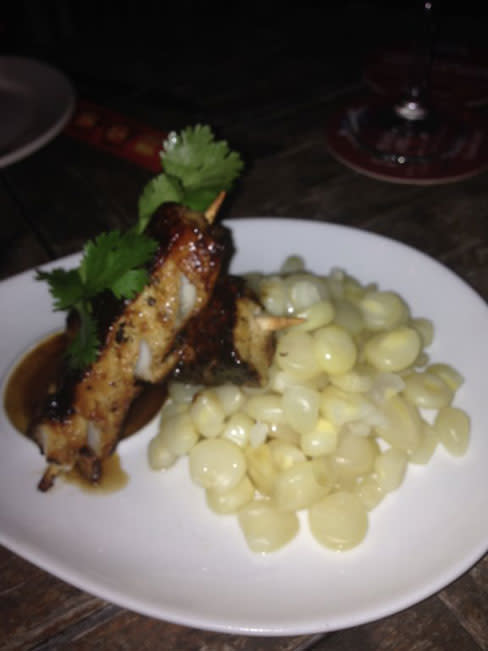 Now, usually I hear the word fusion and I want to run (think of the '90s, when dishes were piled with too many colors, and flavors and everything ended up being confused and brown). Not the case at The Cottage. Walu sashimi sits atop a salt block and is dressed with simple flavors, such as pistachio oil and black Hijaki seaweed. Korean braised short ribs deliver a sweet (as promised) barbecue glaze on tender beef that's complemented by house-brined kimchee. While Chef Epler does proudly use the word fusion on his menu, it works because he is not over-complicating the dishes. The flavors are just enhanced (thus why I wish he would drop the word fusion altogether).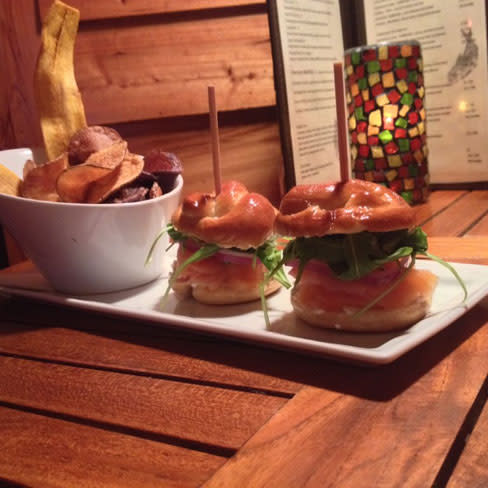 Off the "Culinary Lunch Menu," which features $8 tapas-style tastings, the smoked salmon sliders on a pretzel roll with crème fraiche were a must-have, and again, those Korean barbecue ribs with daikon make for a terrific hoagie sandwich.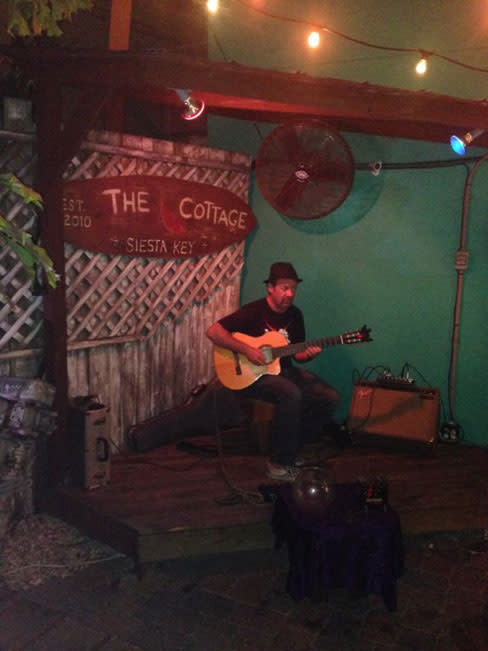 Service is delightful and prompt. My only disappointments were the bar drinks. A mango mojito needs fresh mango juice, not just infused rum. With the trend of conscious cocktails (meaning as much attention to farm fresh ingredients in the glass as the plate) going strong, The Cottage needs to up its game a bit, especially considering the quality of the food.
The verdict? I certainly will not wait as long to visit The Cottage, and already crave a tropical tuck-away with real good food--no matter what you call it.
The Cottage, 153 Avenida Messina, Siesta Key (941) 312-9300.