Article
Chef Judi's Thanksgiving Traditions
Chef Judi shares her favorite Thanksgiving dining traditions for before and after the big day.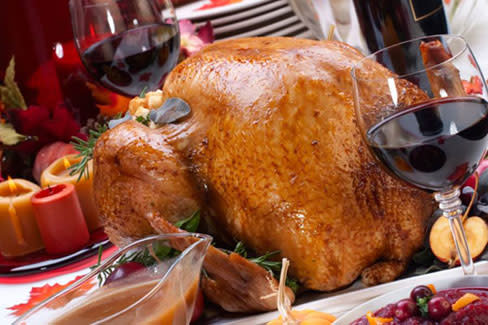 I grew up knowing that the night before Thanksgiving, we would have pizza (and it was one of the only times that we were allowed to eat off paper plates). That was back when you had to drive to the restaurant to pick up your pizza--and it came in a tented bag. It was before Black Friday. We had White Friday instead—Wonder Bread sandwiches filled with leftover turkey and mayo. Those were the days when canned, jellied cranberries ruled and frozen Butterball turkeys overtook the Frigidaire so they could defrost for 4 days pre-feast.
Back in the day, you called people to invite them to your holiday dinner. Text was another name for a cookbook. Wine was actually whine: "Mom, when can we eat? Can I have pie first? How come he always get the other turkey leg?"
Well, these days, I tweet my cooking tips, fill my SubZero with free-range, organic, fresh turkey and make sure to be respectful of those who need to leave by 3 p.m. to get on line at Best Buy.
Still, while time has changed many things, our traditions pre- and post-Thanksgiving are clear.
[caption id="attachment_26654" align="alignnone" width="488"]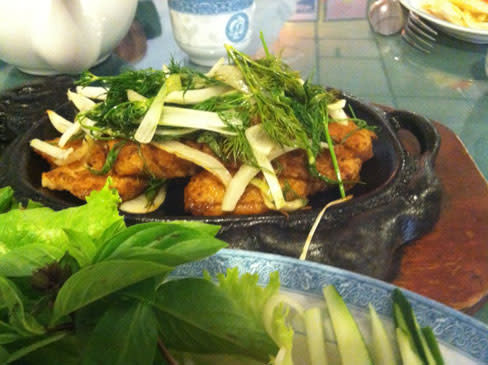 A pre-Thanksgiving meal at Pho Cali is one of my unwavering traditions.[/caption]
I need pizza and Asian food to break up the turkey taste. I just did my pre-pre-Black Friday shopping on Sunday and now can relax and enjoy the company of good friends and family.
[caption id="attachment_26655" align="alignnone" width="488"]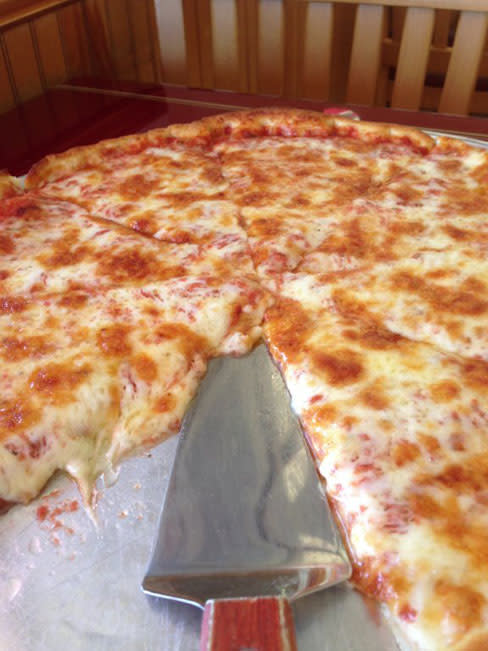 Pizza is a great way to break up all that turkey.[/caption]
My top choices for non-turkey meals before and after:
Wednesday night: Pho Cali. Fresh spring rolls, No. 79 with grilled pork and a Vietnamese pancake (my idea of an Asian latke, sans the potato)
Friday night: Time for that pizza—either Made in Italy in Venice or Il Panifico on Main.
Saturday night: Turkey sandwiches on Siesta Key at sunset.
Sunday brunch: The Table Creekside –sipping Mimosas and enjoying a global dish al fresco.
[caption id="attachment_26657" align="alignnone" width="488"]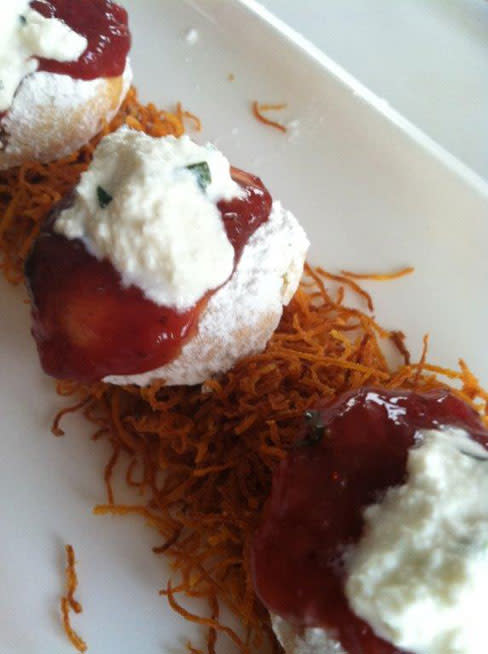 A delicious Sunday brunch is my favorite way to end the week.[/caption]
BTW--if you are cooking this Thanksgiving and want great tips, turn on ABC7 at noon and 5 p.m. and join me, along with the Suncoast's great chefs and culinary experts, for Turkey Talk on Wednesday. We are taking live calls and share our own tricks for your holiday feast.
Full disclosure: I'm a restaurant and hospitality-industry consultant some picks may come from my clients; however, all opinions are my own.
Read Chef Judi's Dish in our November issue right here. >>