Cluck
Where to Celebrate National Fried Chicken Day
We set off on a taste test to find Sarasota's best fried chicken.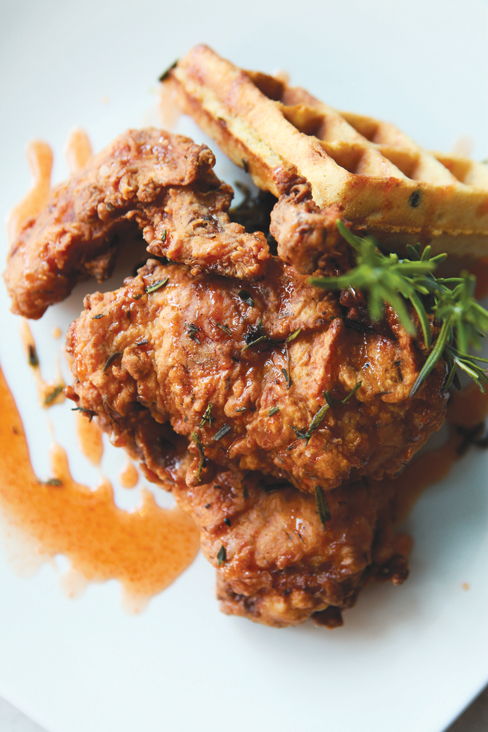 We've discovered that great fried chicken is all over this town. And the winners?
At downtown's Made Restaurant, the fried chicken is double dipped—meaning the buttermilk-brined chicken is coated in seasoned flour, dipped in hot-sauce-spiked buttermilk, then coated in flour again. The result? Perfectly crispy yet tender chicken that's hard to stop eating, especially when served alongside a savory waffle and hot-sauce-infused honey. 
Stottlemeyer's Smoke House delivers hot, tender meat with a crispy, crunchy coating—all in a fun, open-air atmosphere out east. Pro tip: go on a night when there's live music.
Fried chicken and hot sauce go together like peanut butter and jelly, and Shore's fried chicken has just the right amount of heat in both its crisp coating and its moist meat—and it comes with a side of Tabasco honey, too. Plus, you can't beat the second-story views of St. Armands Circle.
Blue Rooster is a great spot for live music (don't miss the Sunday gospel brunch), but the fried chicken on its Southern-inspired menu also stars, with a light yet flavorful breading and succulent meat—exactly what you expect when you hear the words "fried chicken."