Article
New Restaurant Alert: The Usual Place
The Usual Place, an Italian restaurant, opens in Sarasota; Chef Judi gets the scoop.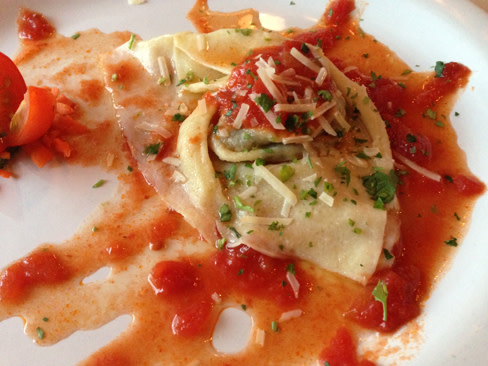 Sometimes a name just doesn't tell you what might be waiting inside--and sometimes a name is everything to get you in the door. When the first sign went up on Main Street announcing Mozzarella Fella, I knew it was going to be great (and it was). The name says it all: It's a homemade mozzarella store and sandwich shop.
But when yet another sign went up in a turnover space that has housed, among others, Deli Lane and Southgate Gourmet, plus a few other recent unmemorable places, I shook my head when I read the name: The Usual Place. "No, I don't want usual," I thought. "I want better."
Well, shame on me--you can't always judge a restaurant by its name. In fact, the owners of The Usual Place, who are from Rome, explained to us that where they come from in Italy, saying you will meet at "the usual place" means it is a favorite place for pasta, antipasti, grilled meats and pizza. So, I apologize for picking on the name. The Usual Place (which may actually soon be called Roma: The Usual Place) deserves several glowing reviews and blog posts for its delicious, warm experience.
First of all, there's the bread--oh so delicious (and yes, a cheat for me but I had to have a piece). There's also a unique twist on antipasto with fresh mozzarella rolled around parma, served with roasted onions and giant green olives.
The ravioli, gently folded into a near-perfect light pomodoro sauce, made us even sorrier that we had judged The Usual Place on its name--it was delicious. An entrée of melt-in-your-mouth pork tenderloin--and I mean literally--was rich and brilliantly seasoned.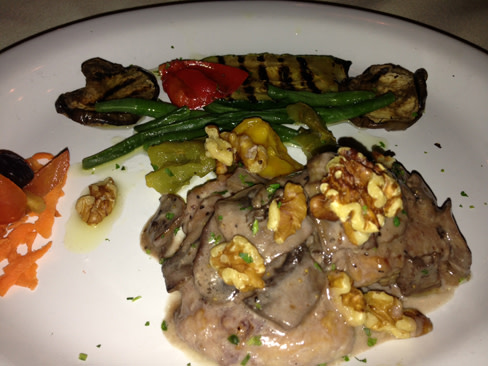 The inside of the space now has some warmth, and although from the outside the umbrellas make The Usual Place look like it is a tiki bar, trust me: This is Rome all over. Next week we plan to try the pizza and will report back, but have heard amazing things.
There are specials on The Usual Place's website, along with coupons and a special for a dinner for two during the month of September. This is one restaurant that will most likely grow into its namesake!
Read more Sarasota food and restaurant news from Chef Judi right here.