Article
Jalea, a Peruvian Restaurant, Opens in Downtown Sarasota
Jalea brings the flavors of Peru to downtown Sarasota in what was formerly the Sangria space.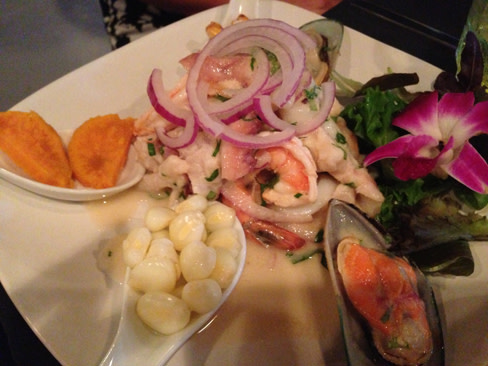 In a sea of Peruvian restaurants a new one stands out for authenticity and true flavor: Jalea.
Located on Main Street in downtown Sarasota, where Sangria once lived, Jalea cleaned up what was a tired-feeling space. The food and service are outstanding, and while the décor is yet somewhat minimal, I honestly could not focus on anything but the luscious tastes and friendly, attentive staff.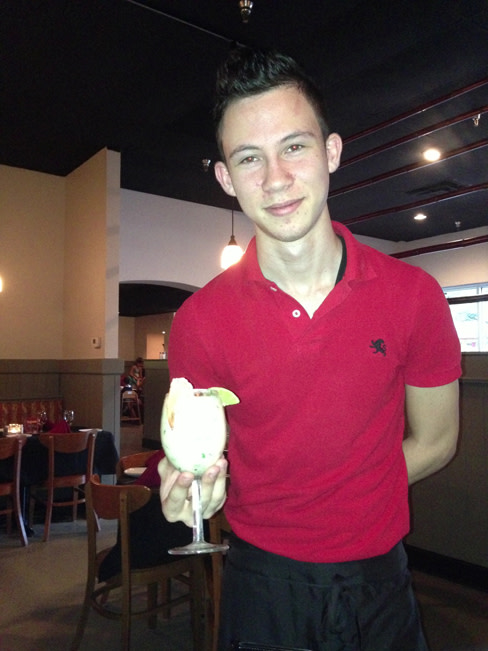 Everyone at Jalea makes you feel like you are a member of the family.The servers are as passionate as the chef and managers. You can feel the staff's pride in the restaurant's Peruvian roots from the moment you enter. And if this review sounds like I'm gushing—well, I am! In fact, I have not been this excited about a new restaurant in quite some time.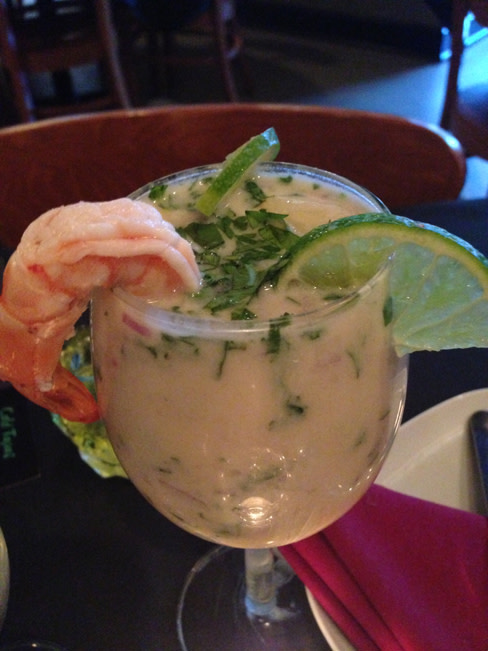 On a recent visit with Tracy Freeman, we found ourselves literally yelling out things like,  "Everyone, you need to try this Tiger's Milk!" or "Wait, stop, is this flavor outstanding or am I dreaming?" Sure, other diners may have thought we had one too many Pisco sours, but honestly, the food is brilliant, both in taste and in presentation.
As Jalea manager Rollo explained to us, Peru has about 500 national dishes from both the north and south coasts. There is "mountain" cuisine and, yes, "jungle" cuisine. In fact, food is so important to Peruvians that the country has three food channels. And Rollo and Jalea's general manager, Diego, further explained that when you go to a restaurant in Peru, Chinese, Italian, Japanese and Peruvian food are all on one menu because the country is such a melting pot.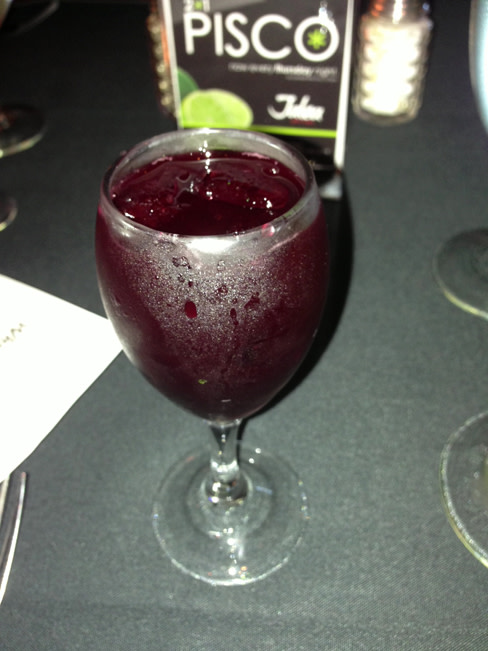 This multi-cultural influence is obvious on the menu at Jalea. Ask for a taste of chicha, the national non-alcoholic drink of Peru. Chicha is made with time and love (at least four hours per batch) and infused with flavors of purple corn, pineapple, cloves and sugar. When you start in evening with chicha, you feel as though you are in someone's home, being warmly welcomed.
The food menu is comprised of ceviches, tiraditos (the Peruvian version of sashimi), soups and salads, hot tapas, cold tapas, specialty rice dishes and specialty entrée plates.
Here's just a sample of some of our favorite things we tried:
Ceviche mixto: A combination of fresh white fish, shrimp, mussels, octopus, scallops and calamari. What makes this dish particularly intriguing are the large pieces of fish and seafood (there's enough for two or three people to share).
Tiraditos Oriental: The influence of the Japanese culture is evident here: fresh tuna with ginger, sesame oil, soy sauce and a Peruvian oriental sauce.
Arroz con Mariscos: A specialty rice dish of yellow peppers with mussels, shrimp, scallops, calamari, octopus and green peas. Flavorful and abundant, and if you are a paella fan, this will make you very happy. (There is also traditional paella on the menu, as well as a classic version of Peruvian fried rice with a choice of chicken, beef or shrimp.)
Lima saltado: Beef with tomatoes, onions, soy sauce and Piso. Take your server's suggestion and order it with French fries to decadently sop up the full flavored sauce.
Leche de tigre--a.k.a. "tiger's milk": Fresh minced white fish with corn, onions, and ceviche juice.
Jalea: The restaurant's signature dish and namesake: A lightly breaded seafood mixture with marinated onions, tomatoes and corn. Served with yucca and Peruvian tartar sauce. The balance of sweet crispy calamari rings and white fish topped with the marinated vegetables makes this dish one of my new favorites in town.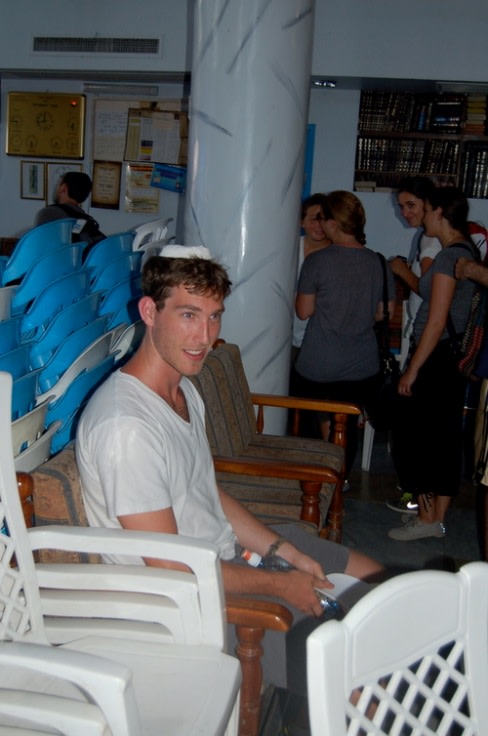 You know it's special when chefs from all over Sarasota, specifically the Peruvian chefs, are raving.
Jalea is open for lunch and dinner and located at 1532 Main Street in downtown Sarasota; for more information, visit www.jaleasarasota.com.