Article
Modern Asian Influences in Fashion, Decor and Travel
Style editor Carol Tisch reports on modern Asian influences in fashion, decor and travel.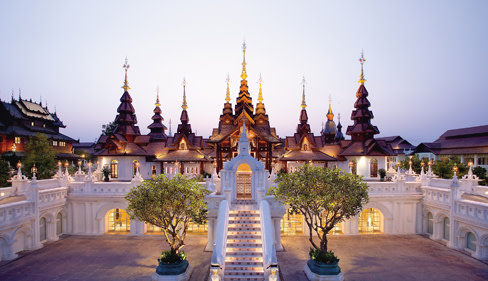 In this era of rapid globalization, the path to enlightenment is travel. Those who have viewed first-hand the embrace of Western architecture, fashion, and lifestyle in rising Asia understand that East and West are moving toward a shared global culture. But rather than West obliterating the East in modern Asia, progressive writers, artisans and designers are incorporating Western influences with their own ancient roots, beliefs and values.
This is the essence of Asian Fusion. You see it in the mélange of architectural styles at Mandarin Oriental Dhara Dhevi in Chiang Mai. A walk through the grounds at this uber-luxurious resort in northern Thailand takes you from colonial Burma to rural Laos to medieval Chiang Mai. In the Peninsula Bangkok, cutting-edge amenities cohabit with breathtaking new furnishings referencing ancient Thai forms. And in Paris, the epicenter of gastronomy, a restaurant empire called Black Code Group is astounding the French palate with Asian cuisine at Orient Extrême and the brand-new Kinugawa, under the direction of renowned chef Toyofumi Ozuru and with interiors by Parisian architects Patrick Gilles and Dorothée Boissier that evoke the streets of Tokyo.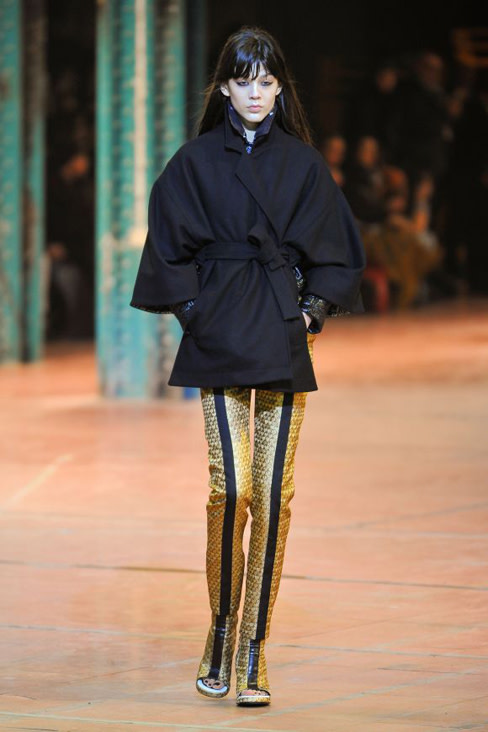 Fashion Fusion
Asian designers first caught the attention of the world in the 1970s, with Kenzo Takada and Issey Miyake's avant-garde creations. In 1983, Rei Kawakubo and Yohji Yamamoto launched a startling new aesthetic at the Paris runway shows. Today, crowds have been flocking to see 100 gowns from the Kyoto Costume Institute in a blockbuster exhibition at the Seattle Art Museum called Future Beauty: 30 Years of Japanese Fashion (through Sept. 8, 2013).
Today, Asian designers are an integral part of the fashion world, including such young Turks as Humberto Leon and Carol Lim, founders of the Opening Ceremony concept stores in New York and L.A. The two designers, Tibetan and Korean, respectively, were named creative directors of the Paris-based Kenzo in 2011. Thirty-year-old Alexander Wang, whose Taiwanese parents raised him in California, was named creative director of Parisian couture house Balenciaga in 2012. And Jason Wu, a native of Taiwan based in New York, created Michelle Obama's gowns for both inaugurations before his 31st birthday. Philip Lim, born in Thailand to Chinese parents who immigrated to California via Cambodia, is the design genius behind the hot new 3.1 Phillip Lim brand.
With fashion that strikes a fine balance between their Eastern roots and Western contemporary design influences, these trendsetters are the definition of Asian Fusion.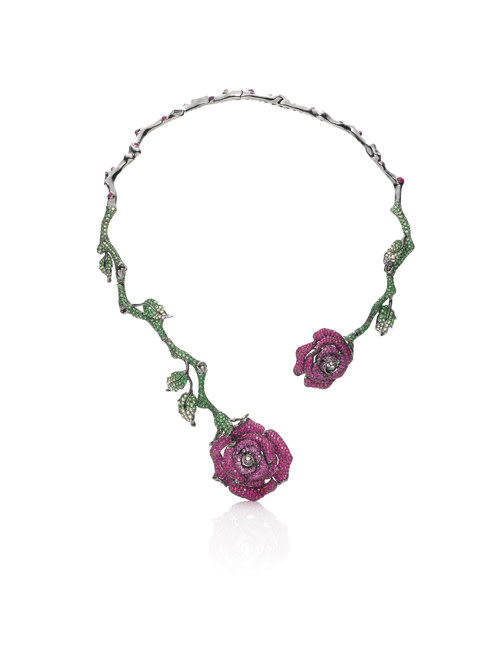 Modern Amulets
Ancient symbolism is inspiring the haute couturiers of Chinese jewelry design, a tiny but exalted cache of artisans. Deftly incorporating cryptic primitive totems, Imperial-style amulets and key animals from Eastern philosophies into thoroughly contemporary works of art, these jewelers' modern masterpieces, often custom and one of a kind, command mind-blowing six and seven figures at Christie's and Sotheby's auctions targeted to private collectors.
When Michelle Obama wore Dickson Yewn's iconic jadeite and diamond Wish Fulfilling Lattice Ring during a 2011 state visit to Great Britain, the entire world noticed. In September 2012, Wallace Chan became the first and only Chinese jeweler invited to show at the prestigious Biennale des Antiquaires in Paris. And in March 2013, Cindy Chao's Black Label Masterpiece Royal Butterfly Brooch was unveiled as the first Taiwanese-designed piece in the Smithsonian's National Museum of Natural History's collection.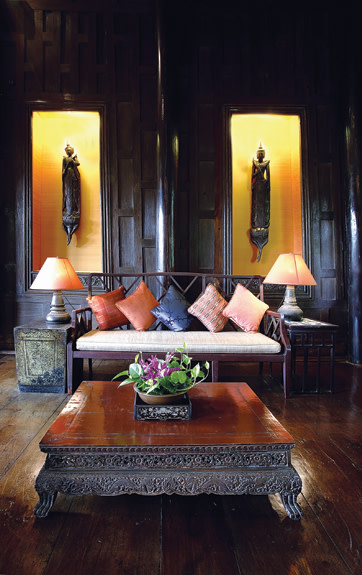 Fabrics Fabulous
The textiles of Asia weave tales of history, cultural identity, politics and spirituality, captivating today's Silk Route adventurers just as they did Marco Polo more than seven centuries ago. They dazzle visitors as brightly now as they did the legendary Jim Thompson, founder of the internationally renowned silk company in Bangkok that has sustained the dignity and livelihoods of Thai weavers and silk farmers since 1950. Indeed, Far Eastern textile arts continue to inspire furniture, fabrics, interior design—and travel.
Modern-day Marco Polos now book luxury tours following the original's circa-1271 itinerary. Textile cognoscenti make the requisite pilgrimage to Jim Thompson's Bangkok home, museum and shops. And those seeking deeper knowledge need look no further than the Textile Museum in Washington, D.C., where an exhibit called Out of Southeast Asia: Art that Sustains demonstrates how traditional Eastern weaving arts bridge the fields of history, anthropology and design (through Oct. 13).
For more fashion and shopping news, click here to read Heather Dunhill's Fashion IQ blog.