Article
A Weekend at Hyatt Coconut Point
Chef Judi takes a mini-vacation to the Hyatt Coconut Point to experience all its restaurants have to offer.
Sometimes you just need a little getaway. So local foodie Abby Weingarten and I decided to head down to the Hyatt Coconut Point for some R&R.
In terms of our dining decisions, we decided to mostly focus on the resort's various restaurants, and although we had read great reviews, I couldn't believe how wonderful they actually were--New York quality, indeed, not just an amenity like at most hotels.
A few highlights:
Yes, there is Starbucks!
Serving guests champagne when they check in just about guarantees a good start to a mini-vacation.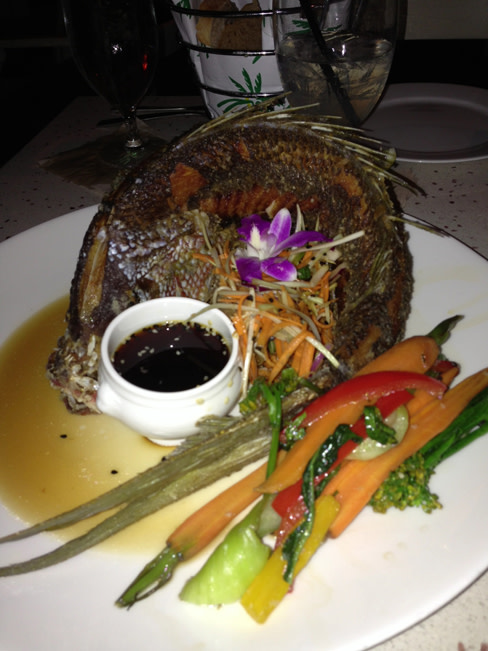 The Tarpon Bay Restaurant is honestly worth the trip, even if you aren't staying overnight. Key West in style, the restaurant embraces seafood, respecting the integrity of the fresh seafood and making a big statement. If I had one complaint, it would be to let the servers change uniforms. Their professional knowledge of wine and the menu deserve long bistro aprons, not the Hyatt bellman look!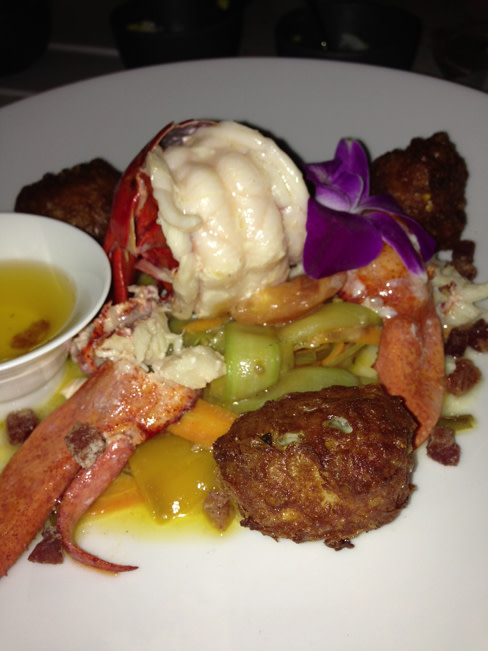 That aside, I can hardly wait to return for butter-poached lobster served with what could be the best creamy corn fritters we could ever dream of.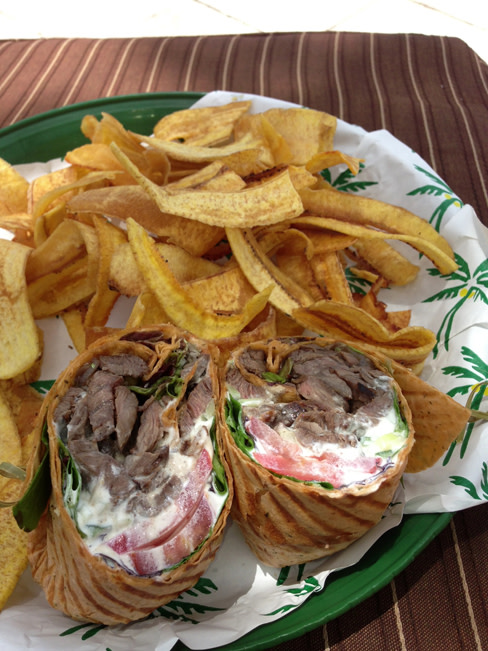 Pool food is actually really good. My steak wrap with housemade tzatziki and plantain chips was, again, a winner.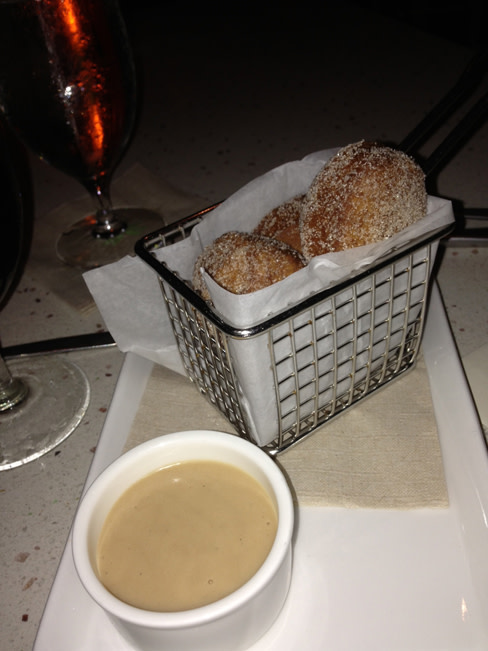 And ah, yes—the spa! Of course, you can't eat the hot stones, so as I dreamily went into that massage zone of comfort, of course I dreamed about my next meal—oh, and the Hyatt's doughnuts of the day with maple cream.
See the latest news from Sarasota restaurants and Chef Judi's foodie finds in this month's issue.