Article
Hot Dish: Darwin's on 4th's Asparagus Tempura Taco
Chef Judi Gallagher picks Darwin's on 4th's asparagus tempura taco as this month's Hot Dish.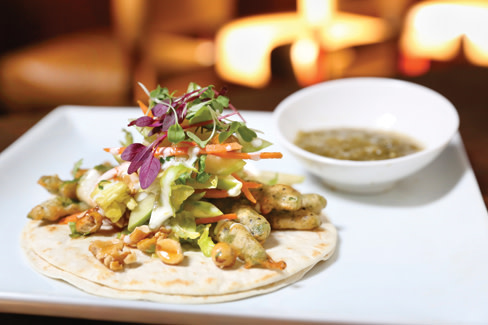 You don't have to be a vegetarian to love this new appetizer at Darwin's on 4th. Fresh green asparagus is dipped into a light tempura batter, fried and placed in a soft flour tortilla with julienned apples, carrots, honey roasted peanuts and sesame oil. But wait, there's more—top that with lemon sake aioli and top that with charred tomatillo salsa. For $6 a plate I recommend two or three orders. It's that good. 
Darwin's on 4th, 1525 Fourth St., (941) 343-2165
Click here to read Chef Judi Gallagher's "Foodie's Notebook" blog.