Article
Foodologist: Mark Negley of Negley & Son Honey
Arcadia-based beekeeper Mark A. Negley believes in the power of honey, which his company, Negley & Son, delivers in a variety of tastes and textures.
Mark A. Negley, the 24-year-old proprietor of Arcadia-based Negley & Son honey, is the "son" in the company name. His father and grandfather were beekeepers, as well.These days, Negley—who has a degree in food and resource economics from the University of Florida—is the face of Negley & Son's honey production business as well as a passionate promoter of the power of bees.
ALL IN THE FAMILY Negley grew up helping his grandfather (former chief entomologist for the state of Pennsylvania) and his dad (a former apiary inspector who moved to Arcadia in 1975), but it wasn't until college that he got his own beehives. "I was always afraid of getting stung," he admits. At UF—where he spent "every one of my spring breaks and most of my summers working bees"—his passion for beekeeping was born. Now he's responsible for Negley & Son's more than 1,000 hives.
INGREDIENTS MATTER "Our honey is raw, unheated and unfiltered," Negley says, "and we know exactly what's in it." Each bottle comes with tasting notes on the label; Negley hopes to help people appreciate different varietals for their distinct tastes and textures. For example, orange blossom honey, which is produced in early spring, tastes completely different from black mangrove or blackberry honey, produced later in the year. Negley says that buyers should be wary of anything labeled "wildflower honey," a catch-all term for producers who don't know—or care—exactly what the honey is made from.
MORE THAN JUST TASTE Those who suffer from allergies may know that a daily tablespoon of local honey can provide some relief, but honey has other medicinal benefits as well (and the darker the color, the more vitamins and minerals you'll find). Honey has anti-inflammatory properties, is said to kickstart liver function, soothe the throat and relieve coughs. It contains natural hydrogen peroxide and can be used in facial treatments to help soften and heal the skin. Plus, studies seem to show that bee venom may help control the inflammation that leads to rheumatoid arthritis—good news for beekeepers like Negley, who gets stung often.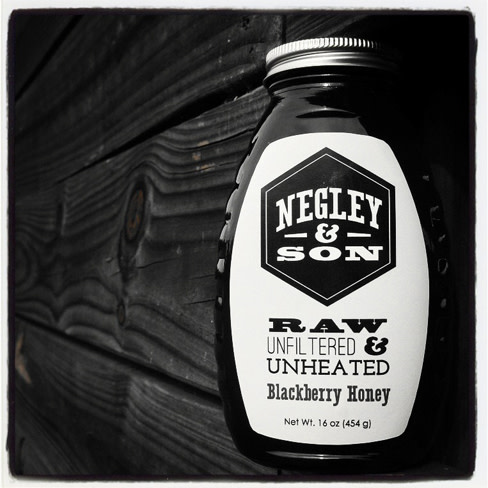 Factoids
Thanks to a rise in rooftop beekeepers in New York City, Negley frequently sends baby beehives to amateur city-dwelling beekeepers; he's happy to help interested Sarasotans in their beekeeping pursuits as well.
Sustainability is important to Negley & Son. They're currently producing everything from functional furniture to pieces of art fashioned from old Tupelo hives.
Want to buy a bottle of honey? Negley & Son varietals are sold exclusively at downtown Sarasota's Artisan Cheese Company.