Article
Food & Wine: Clasico Cafe + Bar
Plus, dining news from Chef Judi, a good deal at the Coffee Loft and summer-ready cocktail recipes.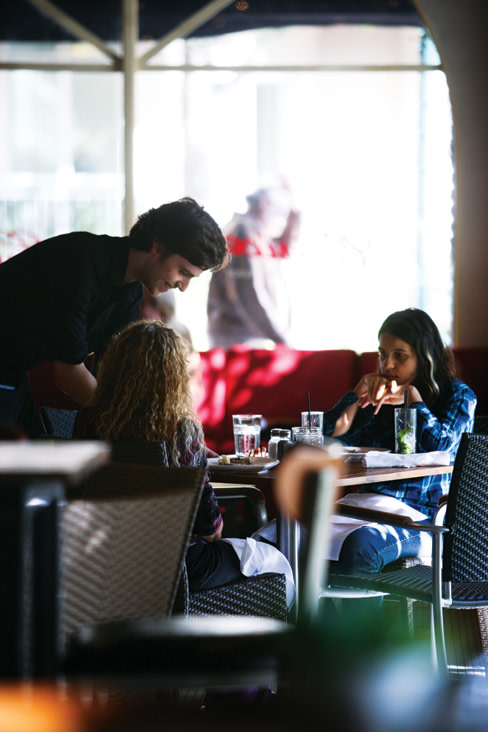 Many European countries sort eating and drinking establishments by type of fare and, to some extent, hours of operation. Cafes are the place for coffee, a glass of wine, and, above all, people watching; bistros are for lunch and dinner and serve hearty, classic bourgeois cuisine; brasseries are similar to bistros but often are gaudier and seafood is the specialty, especially raw bar items; a bar is for martinis or sidecars; restaurants are the top of the order, formal establishments with a serious chef in the kitchen and an impressive wine cellar.
Perhaps that naming scheme is what the owners of Clásico had in mind when they titled their venture a Cafe & Bar. If so, they got it right. Menus, which vary by time of day, are trim but focused, the dinner and late night options simple but good for pairing with wines by the glass or cocktails.
Clásico occupies the space at the corner of Main and Palm downtown that once housed Sarasota News & Books, a wonderful place for both readers and caffeine fiends. It's good to see sidewalk seating back at this iconic location.
Inside, seating ranges from a short banquette to a selection of freestanding tables high, low and very low. An attractive bar runs along the long interior wall, and at the back an open kitchen invites inspection.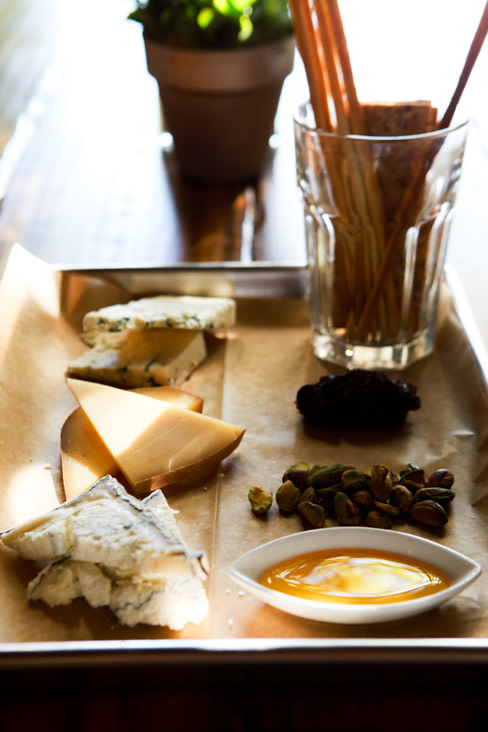 The bar is definitely the focus of the room, so let's start there with Happy Hour. Edibles are at regular prices from the dinner menu, but the card of drinks Happy-Hour priced at $5 a pop is a delight. Three signature cocktails, a pair of revisionist sangrias, a trio of "long drinks" (including a peachy Bellini) and two variations on the mojito give tipplers admirable scope for experimentation. Our fave is the rosemary grapefruit cocktail, which serves muddled rosemary, fresh squeezed ruby red grapefruit and Absolut vodka in a martini stem. Refreshing and zingy.
The menu is not extensive but is well chosen for a place where socializing is a top draw: heavy on finger foods and small plates. The former run from classic Buffalo wings ($9) through topped flatbreads ($8), an antipasto platter ($16 for the large, $9 for the small) and a cheese plate ($13) to something Clásico calls Tacos de Gringo. These little beauties offer a trio for $11, mix or match. Choose from balsamic- and lime-roasted chicken with avocado, basil and tomato; beer-battered whitefish with spicy slaw and feta; or chipotle beef with pico de gallo and sour cream.
For the perfect bar food, the tacos vie with two burgers—the Clásico ($13) loaded with cheddar, applewood bacon and garlic aioli, and the Plain Jane ($11), with a choice of American, Swiss, cheddar or provolone and the usual garden suspects. The Florida classic grouper sandwich ($18) is there, along with a sandwich that caught our fancy. Called a Lomito ($12), it teams a sautéed beef cutlet, smoked ham, provolone, a fried egg (!) and garlic aioli. All sandwiches come with very good thin-cut fries.
There are salads and sides and daily desserts and a quartet of entrées, too: steak frites (the gremolata that garnishes the New York strip is a nice touch), seared tuna, roast chicken breast and grilled salmon.—John Bancroft
At the corner of Main and Palm, Clasico Café & Bar is a perfect spot for socializing over drinks and bites.
The Verdict A prime downtown location gets a new lease on life with the friendly Clásico Cafe & Bar, which offers a menu well suited to socializing and people watching, especially over cocktails and wines by the glass.
1341 Main St., Sarasota
Phone: (941) 957-0700
Hours: 5 p.m. to midnight Sunday-Thursday, until 2 a.m. Friday-Saturday. At the time of our visit, breakfast and lunch were planned, but do call ahead.
Bar: full bar and wines by the glass
Cards: major
Parking: on street or in nearby free city garage
Handicapped accessible: yes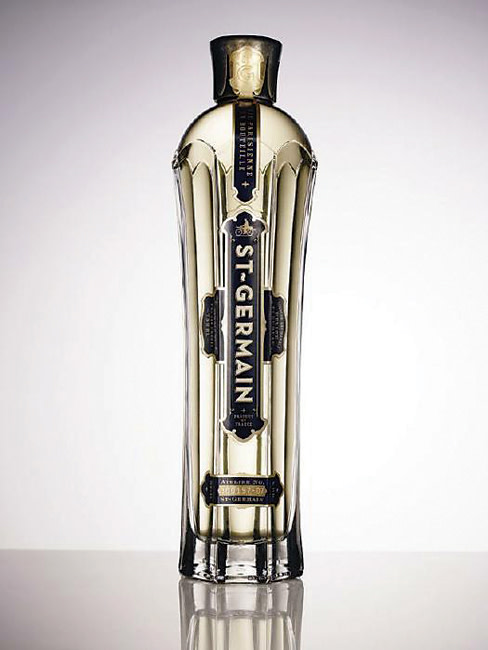 What I'm Drinking
Suddenly, or so it seems, the peculiar French elderflower liqueur called St-Germain is everywhere, showing up as a marquee ingredient in many of those artisanal cocktails taking the bar and lounge crowd by storm. Spring is the perfect time to take a look at this charmer, both because that's when the elderflower blossoms are harvested by hand and macerated tout de suite to retain their fresh savor and because it tastes like spring itself.
I can't imagine drinking it straight, and even as a cocktail ingredient this liqueur is to be used with care. A little of its intense flavor, somehow successfully marrying herbal and floral with hints of pear and citrus, goes a long way. It's also worth noting that because it is made of fresh flowers and contains no preservatives it should be consumed within six months of opening. Peculiar, no?
Here are recipes for two seasonal cocktails that make optimum use of this flirty liqueur.
White Cosmopolitan
2 parts vodka
1 part St-Germain
¾ part white cranberry juice
½ part lime juice
Shake all ingredients with ice and strain into a chilled martini stem. If you are serving it at a wedding reception or rehearsal dinner, garnish with a petite orchid blossom.
Summer Rye
1 ½ parts rye whiskey
¾ part St-Germain
¼ part simple syrup
¾ part freshly squeezed lemon juice
1 part freshly pressed (cloudy) apple juice
¾ part Champagne or other brut
sparkling wine
Shake first five ingredients with ice and strain into ice-filled Collins glass. Top with sparkling wine. Garnish with little apple cubes.
Good Deal: The Coffee Loft
The place: The Coffee Loft, 5025 N. Tamiami Trail, Sarasota. coffeeloft41.com
The goods: Grab a fine latté for $3 or a panini from the day's chalkboard list for $5, fire up your laptop and enjoy.
The drill: I was instantly transported back to my student days when Colette and I visited this double-decker coffee house a stone's throw from New College, USF, the Asolo theater complex and not that far from Ringling College of Art and Design. Of course, when I was at school we didn't have Wi-Fi, free access to which is de rigueur these days, but otherwise this college and neighborhood hangout is a step back in time, complete with open mic nights, arty events, occasional live music and a songwriter showcase. But here's what we like best: The place is a nonprofit enterprise and donates its proceeds after expenses to another nonprofit called Charity Water, which digs drinking water wells around the world, and to Sarasota and Manatee food banks. Now that's a good deal for everyone!
An editor, writer and online publisher, John Bancroft has reviewed restaurants, books, movies and music for many magazines, websites and newspapers, most recently for the Tampa Bay Times.
For more Sarasota restaurant news, check out our dining guide.