Article
Sarasota Restaurant News: Cosimo's is Back!
Sarasota restaurant news: Cosimo's reopens at 5501 Palmer Crossing Blvd. in Sarasota.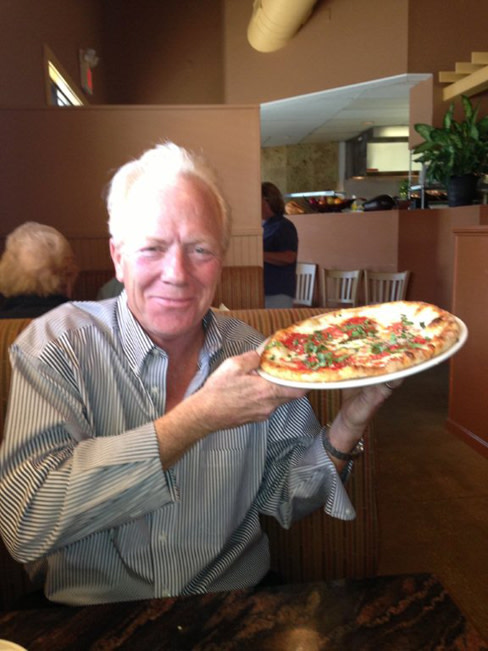 Cosimo's is back, thank goodness!
Waiting for an authentic Cosimo's margherita pizza was like waiting for your best friend to come visit after a long journey. You keep looking out the window, hoping for their return--and when they finally do come back, you pick up where you left off as if it were yesterday. Well, the wait is over and the pizza is back, along with all those other Cosimo's favorites from the past 10 years.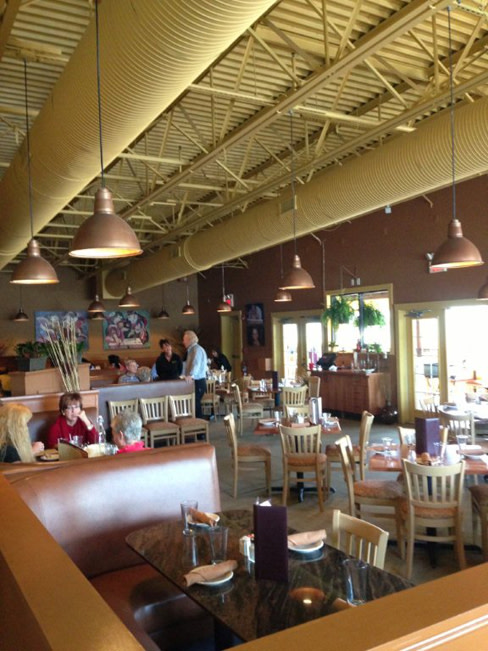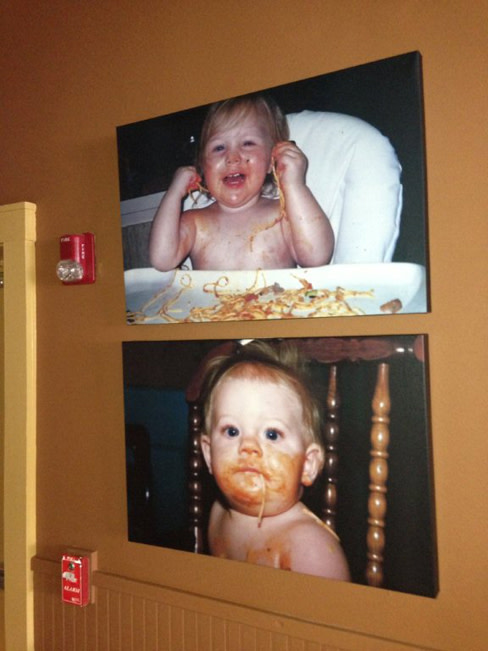 Now located at 5501 Palmer Crossing Circle, Cosimo's seems to have found itself a good spot with more of a casual feel and a trattoria-style patio outside, cooled by ceiling fans and ready for a large group of al fresco diners. The industrial-looking interior makes for a fun loud, happening Italian restaurant, that also has photos of owner John and Susie Ganley's grandchildren slurping pasta--something every parent and grandparent proudly displays. The photos make you feel like part of the family--and you are!
And I must be honest: if the Ganleys opened up just about anywhere, I would be thrilled. They put out great food at moderate prices, and their charitable hearts have raised thousands of dollars for local nonprofits throughout the past 12 years or so. But, let's get back to the food, shall we?
For non-carb lovers, you will adore the fresh grilled asparagus drizzled with lemon-infused olive oil, roasted red peppers and Asiago cheese. Light for spring, and a good opener before you tuck into the ever-so-decadent and award-winning waffle fries with Gorgonzola cream sauce.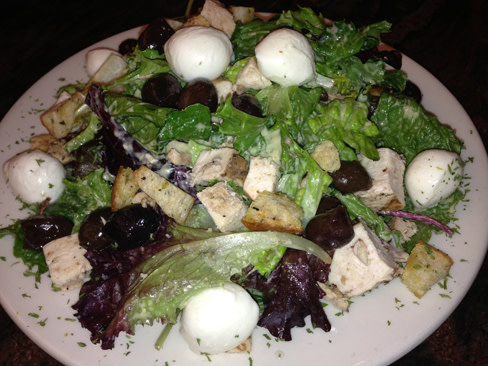 I have asked Cosimo's for some time to sell their salad dressing (hint, hint!)--it is bold and balanced and packs just enough garlic in the Caesar salad and Insalada Moderna (with grilled chicken, baby greens, fresh mozzarella and kalamata olives) to make a bold statement.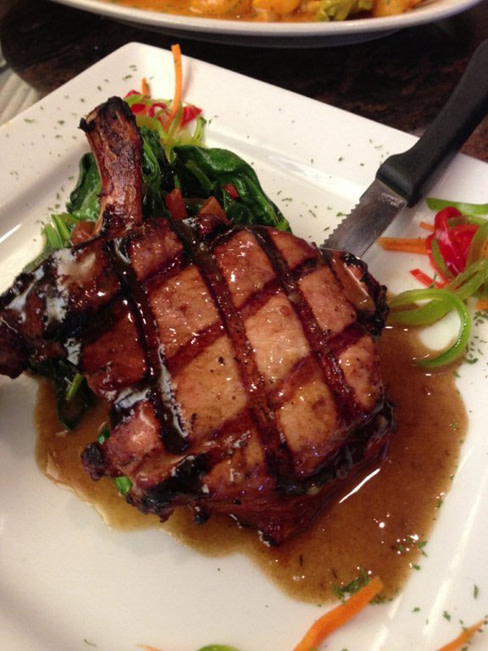 Signature entrees include grilled marinated pork chops, one for $14.99 and two for $17.99, that are moist and tender, brined with pineapple juice and served with mango chutney, house sweet potato fries and wilted fresh spinach. Trust me, one is enough, but go ahead and get two and bring one home for the next day.
Chicken Milanese, another favorite, is also $14.99 and topped with the classic baby arugula, red onion and cherry tomatoes, along with Cosimo's roasted rosemary potatoes--a comfort meal indeed.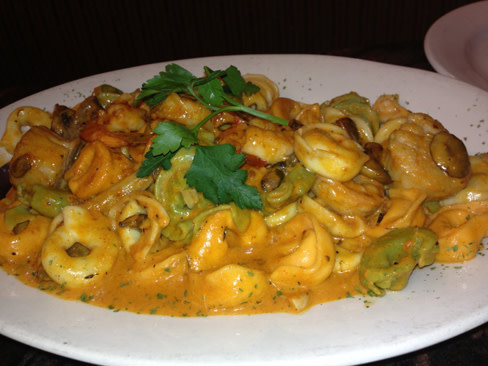 Pasta is plenty--the sausage ricotta fusili is another fave, and it's topped with ricotta.
And yes, there's that incredible wood-burning pizza oven that makes, in my opinion, Sarasota's best pizza. Heck, don't just take my opinion: a few years back, Sarasota Magazine voted the quattro fromaggio best overall pizza in Sarasota. My mainstay is the margherita, with fresh tomatoes, plum tomato sauce, mozzarella and fresh basil. Ah, I can barely stop myself from getting in the car right now!
And of course there is take out, and diners at lunch will love the new wraps and extended sandwich menu.
Welcome back, old friend!
Click here to see our guide to Sarasota restaurants.