Article
New Restaurant: Ziti in Westfield Southgate
Chef Judi Gallagher tries out Ziti, the new restaurant in Westfield Southgate Mall, and finds lots to love.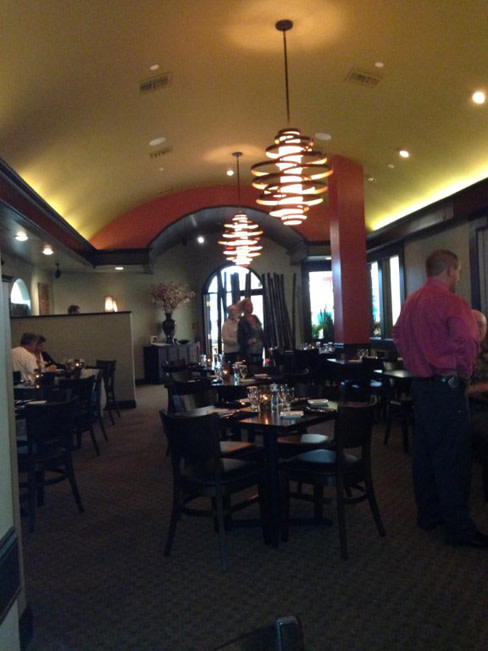 Ziti.
It calls itself Italian, American and Asian. And here comes the cynicism: I thought for sure the new restaurant that replaced Cosimo's in Southgate Mall was going be a fusion mess. I envisioned stir-fry pasta and Asian lasagna. Well, shame on me for over-thinking what the restaurant was doing. Ziti is actually pulling it off, with defined dishes that are either Italian or American or Asian, and all delicious. With James Beard award-winning executive chef Jason Stevens at the helm, Ziti expresses its special flavors well.
Whether you eat there or not--and I say you should eat there--check out the space and décor, beautifully done with wooden sculpted light fixtures and a modern, dark-wood vibe that makes you feel relaxed and certainly not like you're in a mall setting. This is especially noticeable when you focus on the music. Light jazz and piano solos, apparently specifically created for the restaurant, soften the mood and keep you focused on the more upscale feel.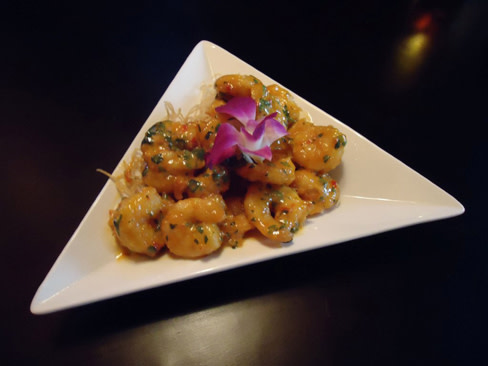 Now for the food. Two of my favorite cuisines are Asian and Italian--no surprise there. I started with the Shanghai shrimp for $8. A great beginning, with a boost of flavor from the wasabi aioli, Asian sweet chili sauce and plump, juicy shrimp. And don't just admire the crispy noodle garnish--it has a slight sweet crunch that's the perfect complement to the spice of the appetizer.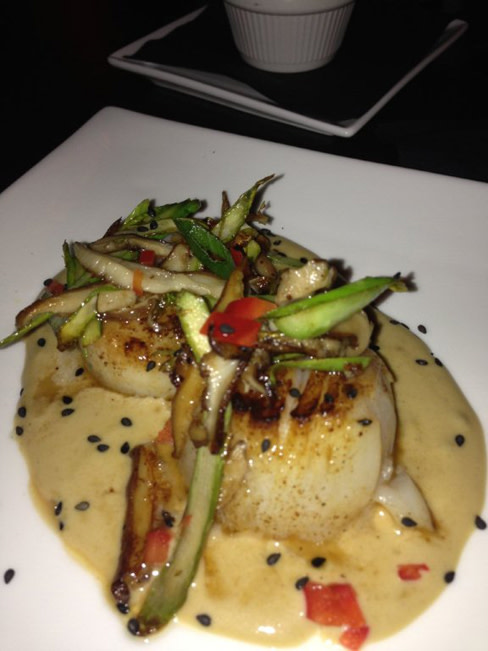 Next up, we tried the wasabi scallops ($13). The two scallops were cooked perfectly and served with thin diagonal slices of crispy asparagus, shiitake mushrooms, wasabi sauce and black sesame seeds. Another dish that I will order again.
For salad I was torn between the "bacon and bleu" or the Asian sesame. Asian again won out--it's a very light, small salad with wasabi peas and edamame for $9, and Ziti gets a point for offering grilled-to-order Kalbi-glazed grilled chicken instead of cold precooked (it's an additional $6).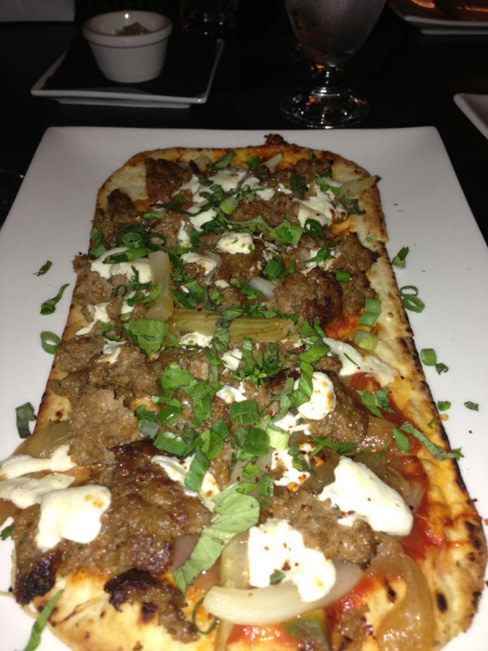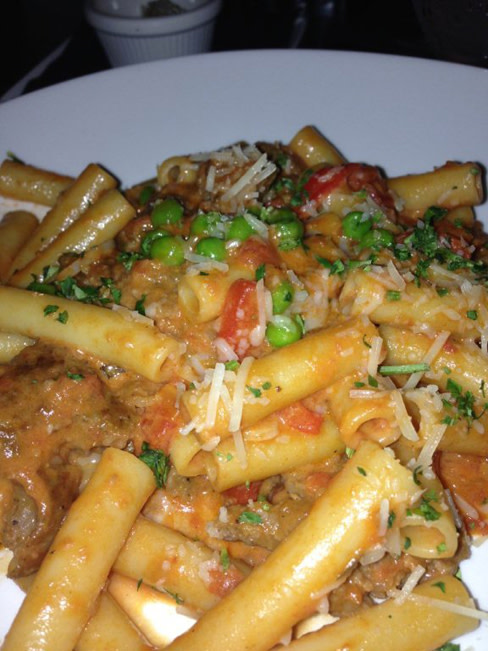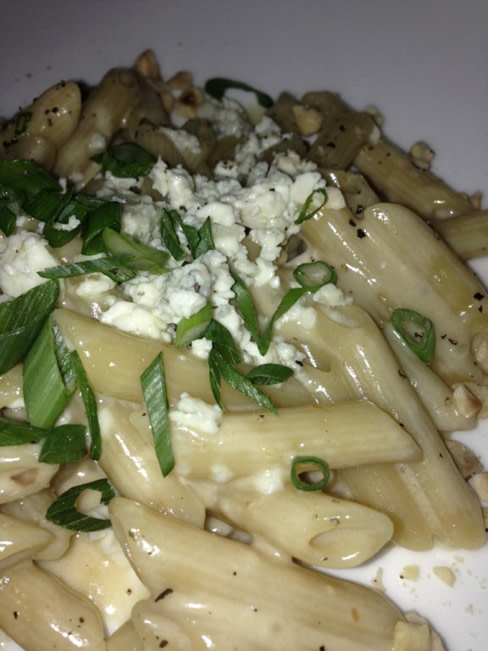 The flatbreads are also a highlight, featuring abundant, well-thought-out combinations like spicy sausage with roasted fresh fennel, sweet white onion, crushed red pepper, mozzarella and Parmesan. Be careful: It boasts a mighty kick, but the chef can easily cut down on the crushed red pepper for you. There are only four pasta dishes, but I like the option of smaller or larger portions. Again, I opted for sausage, going for the sausage ziti, which is tossed in a red and a white sauce with garlic, roasted red peppers and sweet peas in the smaller size which was quite generous ($11). And our second pasta was yummy, too: Gorgonzola cream sauce and toasted hazelnuts with more Gorgonzola crumbles and fresh scallions hit a luscious mark ($11 for the smaller size).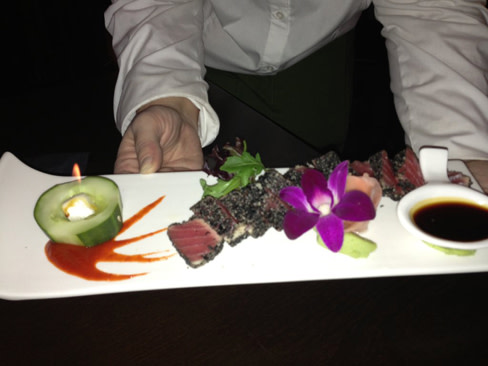 The only possible (slight) miss was the pesto grouper. Although fresh and tender, the pesto conflicted with the wasabi-potato puree, which, BTW, paired perfectly with the grilled sushi-grade ahi tuna.
Where you will save money is on the wine list. The average glass is about $6, and there are bottles of wine for about $24-$30 and above. Ziti also offer a full bar and happy hour.
The restaurant also offers gluten-free rice noodle pasta dishes and a gluten-free Nutella hazelnut cake with caramel for those with dietary issues, which is a nice touch.
All in all, Ziti is delicious and balanced and a beautiful space. I do worry about the pricing, however. A grilled ribeye steak will run you $28, and I don't think most people want to pay that in a mall. However, I have no doubt my friends and I will become regulars at Ziti,  as I am totally hooked on the pasta and appetizers and that spicy sausage flatbread already. Kudos to our server, Steve Shelby--a gentle "Mr. Hospitality" that made the night--and Ms. Helen Romar, one of Sarasota's best managers.
Welcome, Ziti.
Ziti | 3501 S. Tamiami Trail, Sarasota | (941) 706-1281