Article
Insider: Strawberries Are In
The 2013 Florida Strawberry Festival, strawberry picking tips, local farms to pick your own strawberries and more.
By Su Byron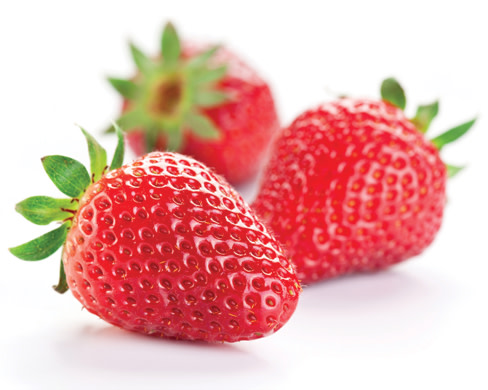 Ah, the strawberry—a.k.a. the temptation fruit. On the outside, as sensual as a big red kiss. On the inside, juicy, sweet, tangy, tart and delicious. Luckily, we live in strawberry paradise. As readers of Lois Lenski's 1946 classic children's book, Strawberry Girl, know, central and west coast Florida offer everything a budding young strawberry craves—semi-tropical weather, friendly soils and a host of seasoned growers.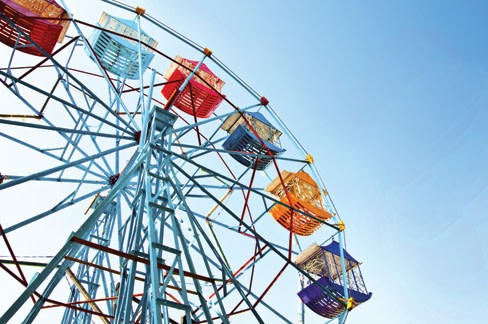 If you have a passion for strawberries, don't miss the 78th annual Florida Strawberry Festival, Feb. 28-March 10, in Plant City, the strawberry capital of the universe. It features agricultural shows, contests, rides (more than 60), parades, live music and every conceivable strawberry-related treat—plus a host of inedible strawberry craft items. This year's entertainment includes country stars Dwight Yoakam, Martina McBride and Trace Adkins, pop icons Bobby Vinton and Chubby Checker and the legendary rock band, Foreigner. The climax, of course, is the coronation of the 2013 Strawberry Queen and her court. For ticket info, visit flstrawberryfestival.com.
"I love strawberries in every form, but strawberry cookies are my favorite. There's even strawberry pizza! There's nothing wrong you can do with a strawberry." — Chelsea Bowden, the 2012 Florida Strawberry Queen
U-Pick
For the most luscious and fresh berries, pick them yourself at these nearby farms:
At Hunsader U-Pick Farms, strawberries are ripe for the plucking from December through April. While there, pick up a jar or two of their super-duper delicious house-made strawberry jams and jellies. C.R. 675, Bradenton; (941) 331-1212; hunsaderfarms.com.
Don't feel like bending or kneeling? Rest your knees at Hydro-Taste, a hydroponic u-pick facility that grows 150,000 plants—including our berry of the month. They grow in vertical containers—just take out your scissors (bring a pair in case they're out) and snip away. Available through May. 7308 Verna Bethany Road, Myakka City; (941) 322-0429; hydrotaste.com.
If you prefer your strawberries sans pesticides, try Eden Farms. Rather than throwing chemicals at the problem, they use lady bugs, praying mantises and other predator bugs to keep the bad bugs at bay. More smart tech includes a vertical hydroponic growing system of pots stacked above ground. Their store offers its own taste of Eden—lots of fresh food, including the best raw honey around. 11608 Upper Manatee River Road, Bradenton; (941) 405-5207; edenfarm.securesitelogin.com.
O'Brien Family Farms dedicates half an acre to its hydroponically grown, u-pick fruits and vegetables, including strawberries. Bring the kids and check out their farm stand and educational center. (While there, don't pass up their popular strawberry shortcake and fresh strawberry smoothies and ice cream.) 16505 S.R. 64 E., Bradenton; (941) 896-4811; obrienfamilyfarms.com.
Fun facts:
One cup of strawberries has 49 calories, zero fat and is a good source of folate, potassium, Vitamin C and manganese.
Fresh juice from sieved strawberry pulp has a cooling effect on fevered patients. Pour water on crushed berries or chop the berries roughly and whirl in a blender with a little water.
Eating nitrate-rich strawberries can increase the flow of blood and oxygen to the muscles by 7 percent. This prevents muscle fatigue, making exercise easier.
Respondents to a recent national survey labeled strawberry lovers as "health conscious, fun-loving, intelligent and happy."
Source: PickYourOwn.org
Strawberry Picking Tips
Dress comfortably. Wear loose- fitting clothing.
Wear a hat or cap and bring sunscreen.
Bring your own containers.
If you plan to spend the day, take ice to keep berries cool.
Select only firm, ripe berries.
Be careful not to remove the tops of the berries.
Make an effort to pick every ripe berry on each plant rather than jumping from plant to plant and row to row.
Use your eyes. Seek bright red berries with intact caps.
Follow your nose. Fresh berries smell fresh!
Don't skip the small ones. Smaller berries are often sweeter.
Wash them and enjoy while they're just out of the earth. If you have to store them, place them on a paper towel in a tightly covered fridge container. They should stay tasty for another two to three days.
Strawberries can be frozen, whole or in pieces. Just wash, dry, and remove the caps, then place them on a cookie sheet in the freezer. After you freeze them, transfer your berries to a zip-top bag and remove as much air as possible. Store in the freezer for up to six months.
Source: FloridaRambler.com and Publix.com
For chef Judi Gallagher's strawberry shortcake recipe, click here.