Article
A New Owner and a Little More Style at Bellagio; Plus The Table Creekside's Global Brunch
The Table Creekside offers a Sarasota-style Sunday brunch; plus, a new owner and a little more style at downtown Sarasota's Bellagio.
By Judi Gallagher
[caption id="attachment_26193" align="alignnone" width="488"]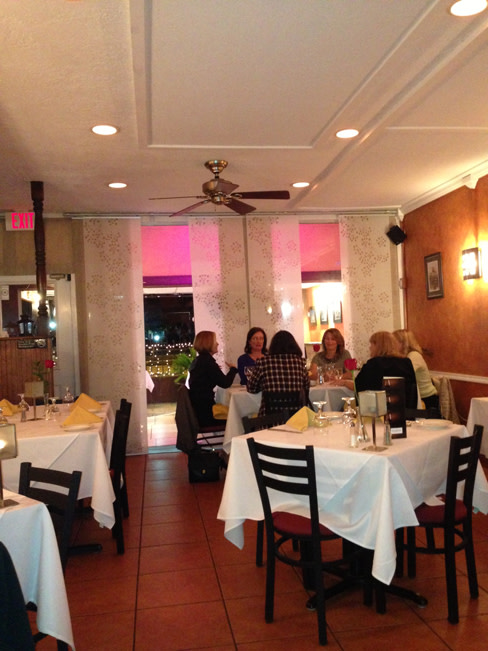 Inside downtown Sarasota's Bellagio.[/caption]
We hadn't been to Bellagio since the new owners came in, did some styling to make the window that faces 301 much better, and brought a little uptick to the menu.
While the location might throw you off, think of this, as Nancy Kaplan suggested, as an Italian hideaway. Off 301, just south of Main Street, you take a right at Porter Paints and then a right into the parking lot. Follow the potted herbs to the door and there you have it. Your own little hideaway, complete with authentic Italian dishes.
[caption id="attachment_26194" align="alignnone" width="488"]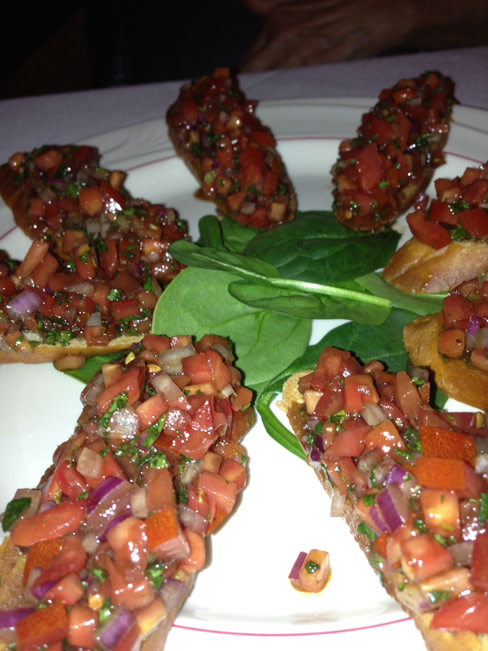 Fresh bruschetta.[/caption]
Bellagio is simple but good and very fair in price. The bruschetta is well-prepared and, in my opinion, the best in town: diced tomatoes seasoned with fresh basil, balsamic and served atop a toasty crostini. Simple, fresh and a lovely start with a cold pinot grigio.
[caption id="attachment_26196" align="alignnone" width="488"]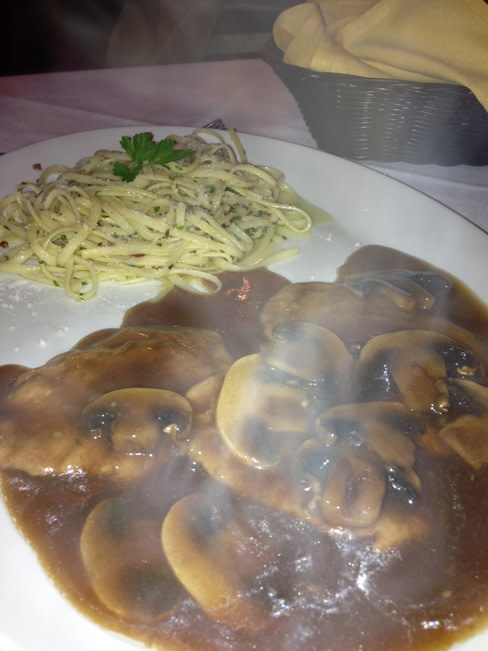 Veal Parmesan and veal saltimbocca were delicious.[/caption]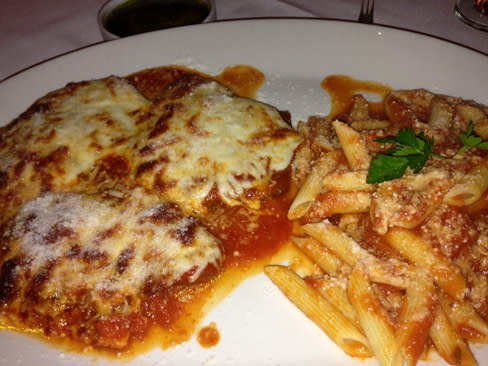 Now, truth be told, our whole table ordered veal for our main courses, so we are biased in talking about the veal saltimbocca and veal Parmesan, but I have been told the lasagna is the real deal, as are the other pasta dishes.
Best of all, the family is so sweet--Momma is in the kitchen cooking, and the young sons run the floor. We will be back!
Bellagio | 322 S. Washington Blvd., Sarasota | (941) 225-9155
A New Sunday brunch and always great style at The Table Creekside
[caption id="attachment_26197" align="alignnone" width="488"]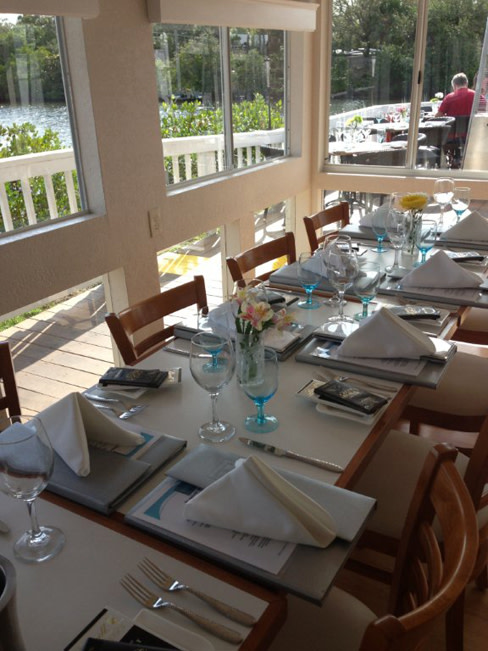 Setting the table for brunch.[/caption]
As you know, I am a big fan of The Table Creekside's Chef Pedro. And now I'm an even bigger one, thanks to his global cuisine being offered for Sunday brunch from 11 a.m.-2:30 p.m.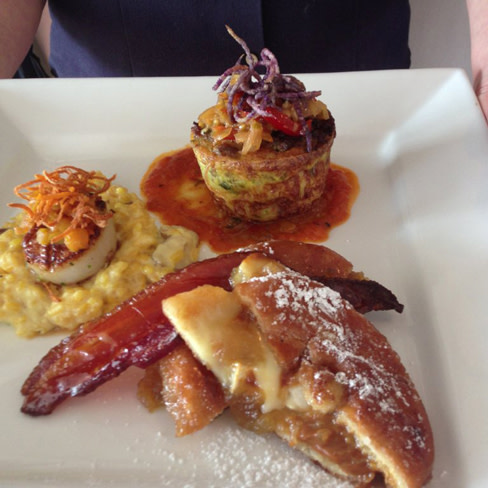 We began with what The Table calls "global starters." Quinoa pancakes ($8.95) for Margaret Wise, and heirloom tomato salsa, cactus potato confit egg-tini ($7.95) for me. Hubby went for the Kobe beef carpaccio, radish mignonette and crispy quail egg ($13.95), and we all moaned with great culinary applause!
You can also create your own trio for $19.95--here are my picks: Olive oil-roasted wild salmon with fennel gremolata, tzatziki aioli and creamy orzo; Mediterranean lamb frittata with goat cheese, spinach, angel hair pasta and heirloom pepper sofritto; and short rib Benedict with mushroom ragout, Nueske's potato hash and--here it comes--foie gras Hollandaise.
A shout out to the French toast panini, too, with its Washington apples, Argentinian caramel, triple-cream Brie and candied bacon crisp.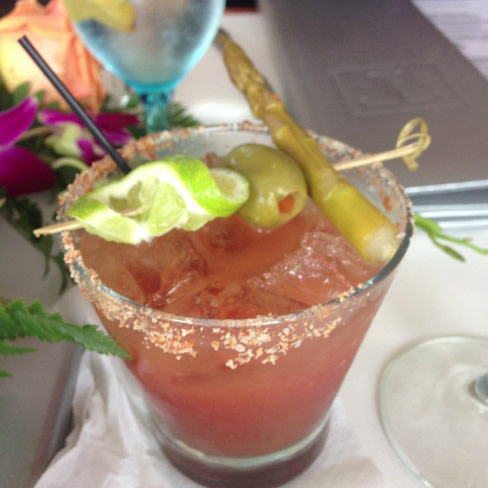 This brunch is so incredible you should linger, enjoy the views, sip on craft cocktails (not included in the price) and enjoy all the calories--trust me, you won't need to eat for the rest of the day.
The Table is also serving its dinner menu at brunch for those looking for a more savory, hefty meal, but trust me, go for the global brunch…and make your reservations early. Word has gotten out and people are coming down from Tampa for this one…
The Table Creekside | 5365 S. Tamiami Trail (at Phillippi Creek), Sarasota | (941) 921-9465
Full disclosure: I'm a restaurant and hospitality-industry consultant and some of these picks do come from my clients; however, all opinions are my own.