Article
Urbanite Theatre's Freak
Arts editor Kay Kipling reviews Anna Jordan's sexually frank play.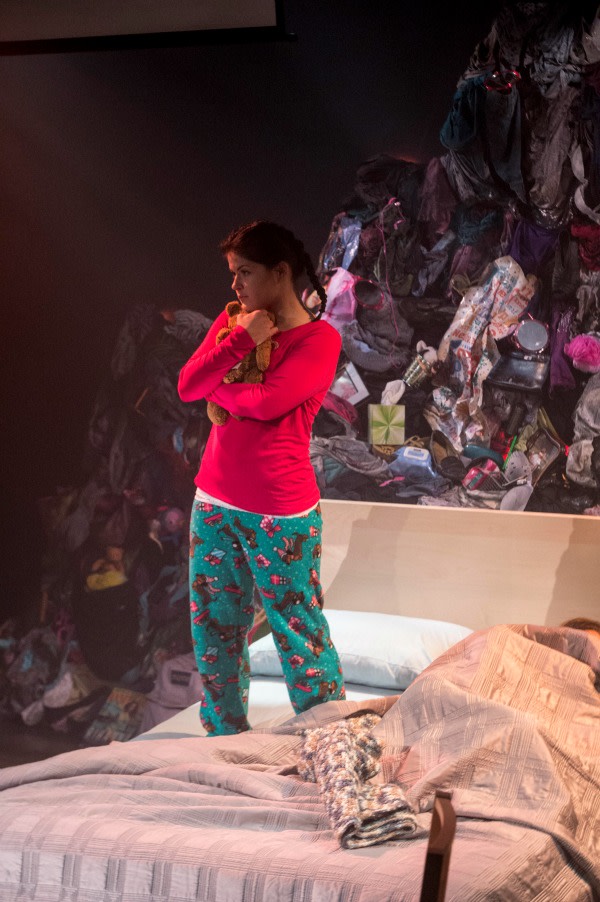 By Kay Kipling
For the first few productions of downtown's new Urbanite Theatre, co-founder Summer Dawn Wallace has worked mostly behind the scenes. Now, in the company's current production of Anna Jordan's two-character play, Freak, we get to see what she's capable of onstage.
Wallace is paired with young actress Ellie McCaw in the piece, although for most of the evening their characters don't interact and we're not sure what, if any connection there is between them. Jordan (whose Chicken Shop was Urbanite's first production) has written Freak mostly as a series of monologues. Even though the two actresses are onstage at the same time, sharing a bed, they exist in different universes for most of the show's 90-minute (with no intermission) running time.
McCaw is a teen, Leah, about to have her first sexual encounter, with a male student she's been seeing for a short while. It seems the next step in their relationship, and in one way, she's looking forward to it, but naturally she has a lot of questions and concerns, too. Will it hurt? Will it be exciting? Will she be any good at it?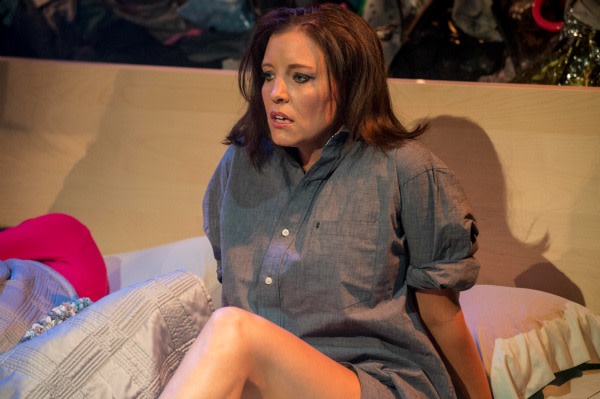 Wallace's character, Georgie, is about 30 and coming off a breakup with a boyfriend that's left her alone and starting to engage in risky behavior. It's one thing to see her auditioning as a dancer in a "gentleman's" club; it's another to hear the graphic details of what happens one evening when she decides to go home with some of the clients. That's a monologue that's painful to listen to, but it's powerful and Wallace's absolute commitment to it is impressive.
It's a testament to both actresses, and to director V. Craig Heidenreich, that despite the nature of the play (one setting, lots of words delivered in long monologue increments) Freak doesn't feel static; the emotions are too raw and revealing for that to be the case. Jordan's frank and open expressions of women's sexuality—and how it can be used against them—seem to come from the heart; while I tend to think female audience members will relate to them better, perhaps for the male ones it will provide a look inside women's consciousness they haven't had before.
Make no mistake; in the confines of Urbanite's small space, Freak is a very up close and personal experience. Some seats practically intrude onto the stage (which features a set design by Kirk V. Hughes that, besides the bed, offers a massive wall piece stuffed with clothing and other items from the women's lives), and there is a certain amount of dressing and undressing that takes place in tight proximity to some viewers.
But the audience the night I attended Freak did not seem uncomfortable with that, or with the often explicit nature of the characters' words. Freak is sometimes grueling, but it's also compelling.
Freak continues through Nov. 15; for tickets call 321-1397 or go to urbanitetheatre.com.