Article
The 5 Best Things We Ate This Week - 11/5/15
Our top five picks on the local dining scene this week.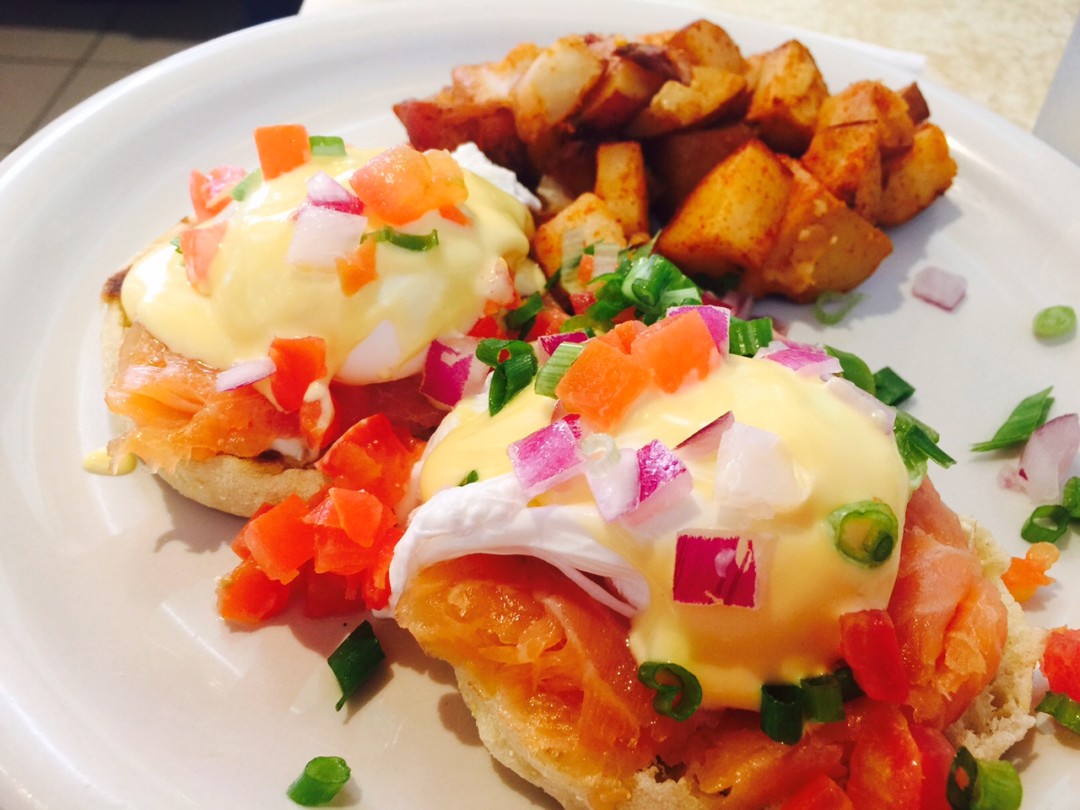 We've got a few weeks before Daily Eats opens on Cooper Creek Boulevard—but until then, here's a preview. We drove to the Tampa location on a weekend morning and  loved the New Yorker Benedict ($12): smoked salmon, cream cheese and scallions underneath two perfectly poached eggs and Hollandaise. Order it with a mango mimosa—or a chocolate espresso shake.
Alpine Steakhouse on U.S. 41 is famous for its turducken (it's been featured on Diners, Drive-Ins and Dives), but if you're not in the mood for chicken stuffed inside duck stuffed inside turkey, you can get the restaurant's real specialty—prime, dry-aged steak. We had a great New York strip with a baked potato and side of veggies there recently—a real bargain for $19.95.
One of our favorite sushi rolls can be found at Uta Maro on Main Street. The bang bang shrimp roll ($9.75) features shrimp tempura, scallions and cucumber wrapped in rice and sweet tobiko, then drizzled with a sauce made of 10 spices. If you like some heat, this roll's for you—but even spice wimps can be emboldened by the great flavors.
One of our favorite appetizers in town is the smoked fish spread from Owen's Fish Camp ($7.99). Perfectly seasoned and spreadable, it's made from smoked mullet and smoked mahi and served with a mountain of crisp saltines in a cute little glass jar that fits right in with Owen's kitschy décor.
Simon's Coffee House's "healthy lemonade" is made from apples and lemons that are pressed over ice…and that's it. It's become our go-to when we're running our weekend errands or after a workout because, in addition to being healthy, it's seriously refreshing. Pro tip: Add kale to up the health factor—it's great, we swear.