Article
The 5 Best Things We Ate This Week - 11/12/15
Our top five picks on the local dining scene this week.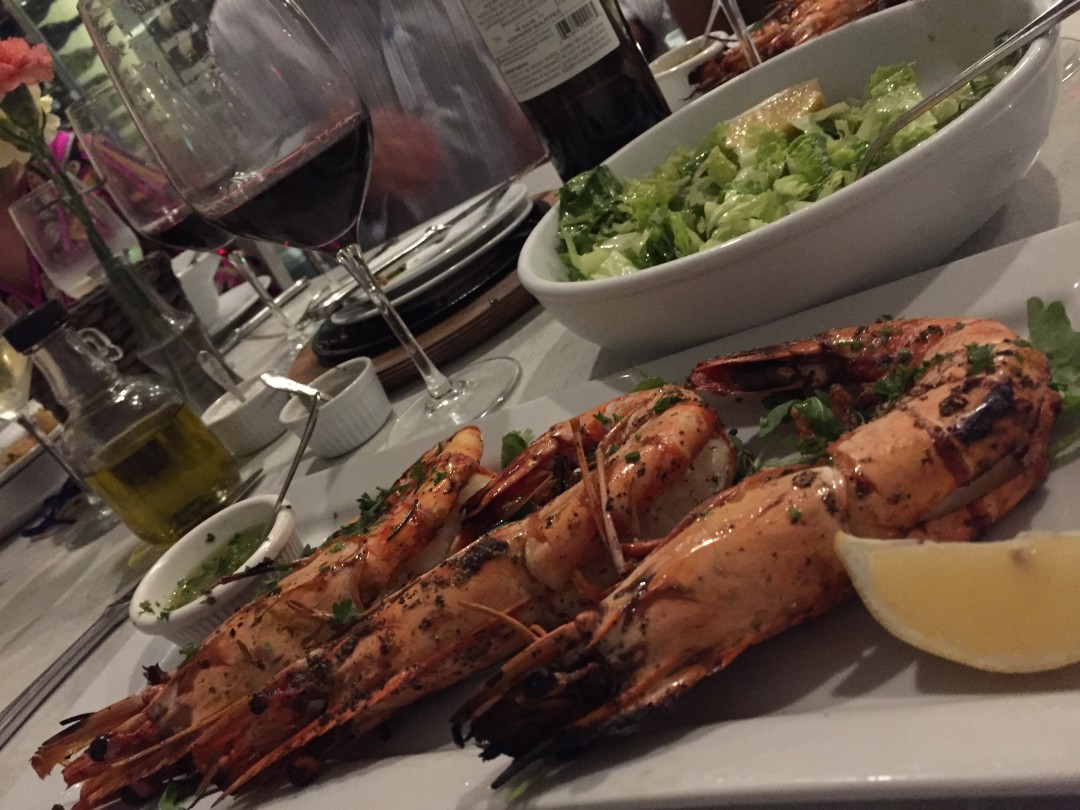 Sometimes it's best to let simple ingredients shine, and Blu Kouzina proves that theory with its garides—three jumbo grilled prawns cooked with lemon and extra-virgin olive oil the owners import from their centuries-old olive estate in Greece. We recommend enjoying it with a glass of Greek wine and a salad on the restaurant patio as you watch the St. Armands crowds go by.
Love sushi but hate the carbs? Try the Bonzai roll at J-Pan ($8). Salmon, kani, cucumber, fresh lettuce, asparagus and lemon zest make for a delicious and guilt-free bite. (P.S. A second location across from the Mall at University Town Center is coming winter 2016.)
P.F. Chang's has a new dish for people who love Chilean sea bass and want to experience it with an Asian twist. A thick piece of gently cooked bass that has been seasoned with several Asian spices, then poached in liquid so that it's incredibly moist, sits atop a bed of steamed fresh spinach and is served with either white or brown rice for $27. Simple yet satisfying.
Here's a fusion dish that really works, from ingenious chef Pedro Flores at The Table Creekside. It's called Colorado beef pho and it's the traditional hearty Vietnamese noodle soup dish—but it's made with wagyu broth, fideo noodles, root vegetables, organic spinach and, of course, Colorado beef.
The fresh-baked, caramel-frosted cinnamon roll ($1.99) at Detwiler's Farm Market on Lockwood Ridge is a pastry lover's dream. A pillowy, oversized cinnamon roll is topped with thick, gooey caramel icing that's even better when you warm it up for a few seconds in the oven or microwave. Have it with a cup of coffee--breakfast nirvana!