Article
8 Great Things to Do with Kids in Sarasota
A guide to arts, cultural and learning experiences this season for kids.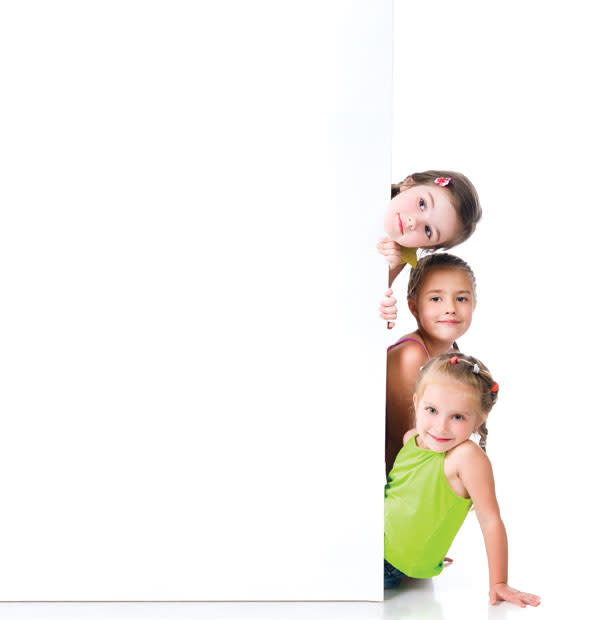 Mote Marine Laboratory and Aquarium, 1600 Ken Thompson Parkway, Sarasota, (941) 388-4441 | mote.org
Marvel at seahorses and pet stingrays at Mote's aquarium ($19.75 for adults; $14.75 for children ages 4 to 12), and then head to the adjacent waterway for a nature safari with the Sarasota Bay Explorers (prices vary). Mote's fall activities include the "Shindig Teach-A-Kid Fishing Clinic" at 8:45 a.m. Saturday, Nov. 7, in which youngsters ages 5 to 16 can learn about sustainable fishing ($10).
South Florida Museum, 201 10th St. W., Bradenton, (941) 746-4131 | southfloridamuseum.org
Say hi to Snooty, the world's oldest manatee born in captivity (now 67) before stargazing in the Bishop Planetarium. The first Saturday of most months is family night, because the museum is open until 8 p.m. and admission is half price after 4 p.m. (The regular fee is $19 for adults; $14 for children ages 4 to 12.) Most family nights include a live star talk or a space show in the planetarium, as well as time to tour the natural history museum's fossil exhibits.
Kids Komedy Club at Florida Studio Theatre, 1241 N. Palm Ave., Sarasota, (941) 366-9000 | floridastudiotheatre.org
From late October to Feb. 21, support young amateur comics as they perform sketches and do improvisational games at 11 a.m. on select Sundays in the Goldstein Cabaret at FST. The show is appropriate for all ages and costs only $6 per person. Elementary school-aged children are also encouraged to participate in the theater's "Write a Play" program.
Selby Public Library, 1331 First St., Sarasota, (941) 861-1100 | selbylibraryfriends.org
Downtown Sarasota's library is brimming with free children's activities. "Partners in Play" is held at 10:15 a.m. every Monday (a play session designed for walkers to 5-year-olds, run by Forty Carrots Family Center). At 2:15 p.m. Thursdays is Music Mash Movement—an interactive program for children ages 3 to 6 that includes dancing, marching, singing and playing musical instruments, as well as storytelling and craft-making. Have an older child? Check out the children's area for a vast book selection.
Marie Selby Botanical Gardens, 811 S. Palm Ave., Sarasota, (941) 366-5731 | selby.org
Before a romp in the Ann Goldstein Children's Rainforest Garden, drop into the Little Sprouts Club at 10:30 a.m. the first Thursday, Friday and Saturday of the month, October to May. Families learn about seeds, flowers, fruits, vegetables, garden critters and changing seasons. Free for members; regular admission for guests ($19, adults; $6, children ages 4 to 11).
The Ringling, 5401 Bay Shore Road, Sarasota, (941) 359-5700 | ringling.org
The David F. Bolger Playspace is not the only child-friendly spot on The Ringling's 66-acre bayfront campus. There are also free family workshops from 1:30 to 5 p.m. every Saturday, featuring self-guided art projects for ages 4 to 10 (go to the welcome center in the John M. McKay Visitors Pavilion). At 1 p.m. Saturdays for $2, children ages 4 to 10 can enjoy Kids Quests (45-minute sessions with activities that are related to the museum's collections). On select Saturdays at 10:30 a.m. is ROAR!, the Art Library's family story time, free for children ages 4 to 7.
Crowley Museum and Nature Center, 16405 Myakka Road, Sarasota, (941) 322-1000 | crowleyfl.org
Take a Full Moon Walk at the Crowley when the moon is at its most magnificent (Nov. 25, Jan. 24 and Feb. 22 are some of the full moons this season). Participants leave the welcome center at approximately 7 p.m. on event nights and walk about 1 to 1½ miles through the nature preserve. Cost is $20 for adults; $10 for children ages 6 to 12. Reservations required.
Historic Spanish Point, 337 N. Tamiami Trail, Osprey, (941) 966-5214 | historicspanishpoint.org
This 30-acre outdoor museum, with its shaded nature trails and views of Little Sarasota Bay, is an idyllic setting for child-friendly events. A popular one is the Fairy House Festival, which returns from 9 a.m. to 5 p.m. Friday, March 5, and noon to 5 p.m. Saturday, March 6. There will be a fairy house competition, an enchanted fairy parade, crafts, face painting, musical programs and storytelling ($12 for adults; $5 for children ages 6 and older).