Article
Ringling College Screens New Feature Film "My All-American"
Two Ringling College grads worked on the new film "My All American," which stars Aaron Eckhart and Robin Tunney.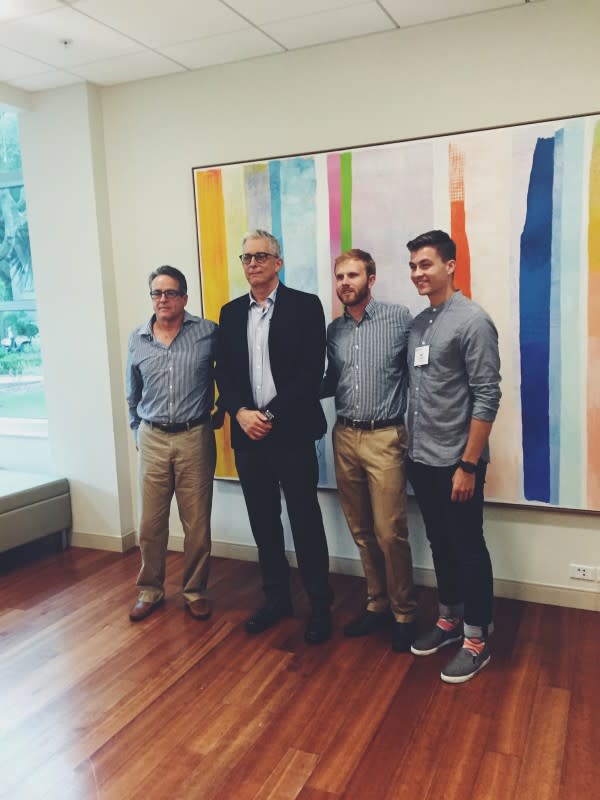 The Ringling College Digital Filmmaking Studio Lab kicked off its 2015-2016 season with a screening of My All American, a feature film that two of its grads, Harrison Stagner and Nick Lennon, worked on. Stagner and Lennon were part of the camera and film departments, respectively, rubbing elbows with film's stars, Aaron Eckhart, Finn Wittrock and Robin Tunney, and gaining valuable real-world experience.
My All American tells the story of Freddie Steinmark, the star safety for the University of Texas football team in the late 1960s. His incredible grit and character help UT achieve a legendary winning season—but soon after, he faces the biggest fight of his life; one that still inspires the team today. Pro tip: Get out your handkerchiefs.
Writer/director Angelo Pizzo—who also wrote the classic sports movies Rudy and Hoosiers—said that he knew had a winner when he got to the last 10 pages of Steinmark's autobiography and found himself choking up. "I don't remember the last time I've done that," he said. "That's when I knew I had a great last 10 minutes; you'll see why Freddie's story lives on 41 years later."
Producer Paul Schiff—a frequent Ringling Studio Lab guest who's produced films like My Cousin Vinny and Rushmore—noted that the students were great to work with.
"Every time I make a movie, I always make sure there's space for Ringling students, particularly kids just out of school," Schiff said. "My experience with the college has been so positive, and the kids are so smart and terrific. [And on this film], a couple of weeks into [shooting], both department heads came to me and said, 'They're fantastic."
To read more about Ringling College's film program, check out this story in our July issue.