Article
Their Sarasota Wedding: Ryan and Kaitlyn Reid at the Sarasota Yacht Club
After many a foiled proposal attempt, Kaitlyn and Ryan finally got their Sarasota Yacht Club wedding.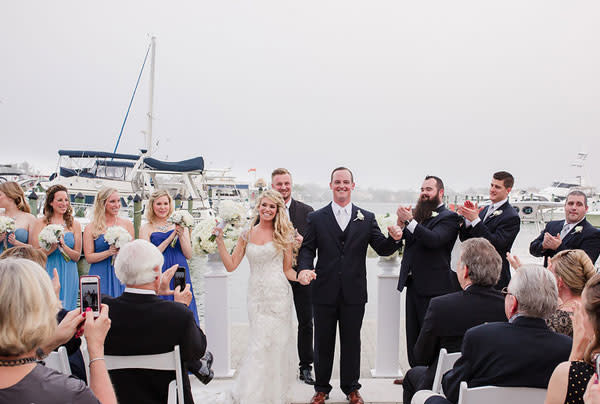 Kaitlyn and Ryan's is one of those love stories in which it seemed like the timing would never be right. From their first date in early 2011 just before Ryan, a baseball player, had to return to Florida, to Ryan's several attempts at a proposal in 2013, when Kaitlyn inadvertently foiled his repeated efforts to propose to her, the couple finally made it happen at the Sarasota Yacht Club just before New Year's Eve in 2014.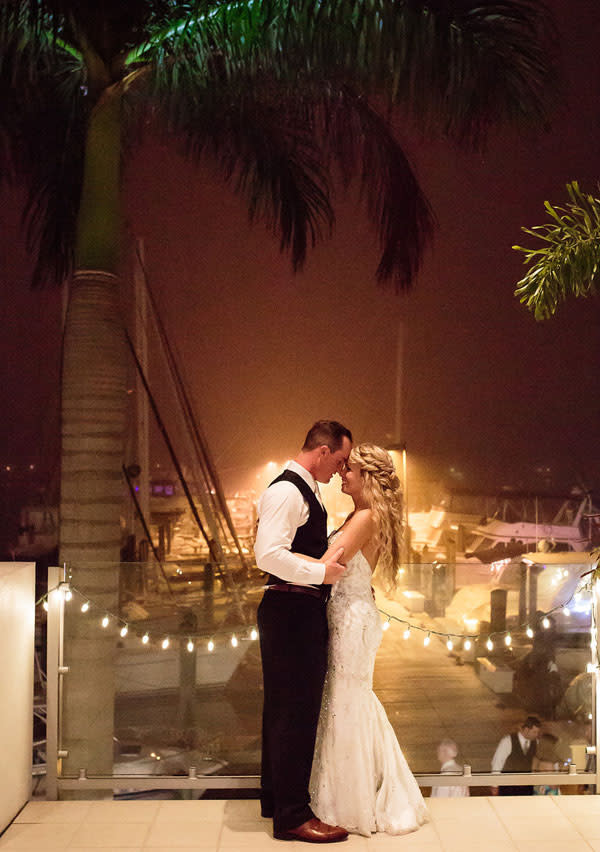 How did you and your Ryan meet?
We met in November 2010 at a surprise birthday party for Ryan's sister in Portland, Maine. After a few months, we finally met for a lunch date. But the timing was wrong. Within days, Ryan was off to Florida for the start of baseball season. [However], he asked me to be his date to a friend's wedding in October 2011, and in February 2013 we moved together to Sarasota.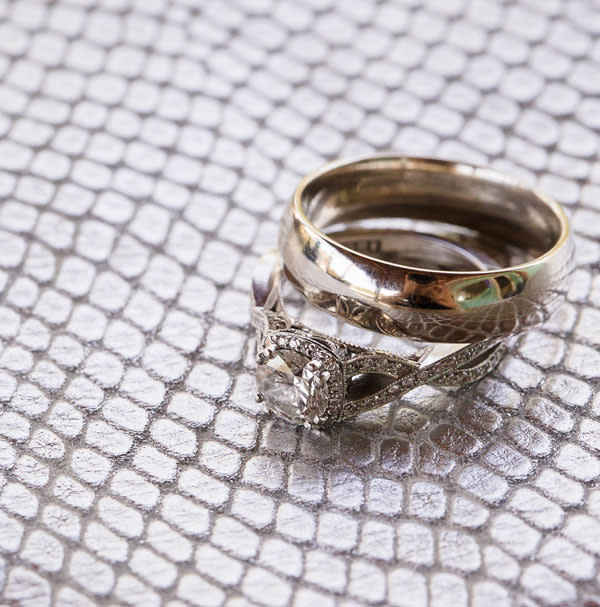 How did the proposal happen?
He wanted to propose on our [two-year] anniversary, but we had a kickball game that night that I insisted we didn't miss.  The day after our anniversary, Ryan's plan was to walk Lido Beach with me and ask me to marry him. But I proved clueless and wasn't feeling [going to] the beach. After dinner, he suggested we walk through the central gardens at St. Armands Circle, but I thought he was acting strangely, so he postponed again.  When we got home he admitted that he'd been trying to propose for the past two days but I kept getting in the way. I was crying as he asked me in our family room at home.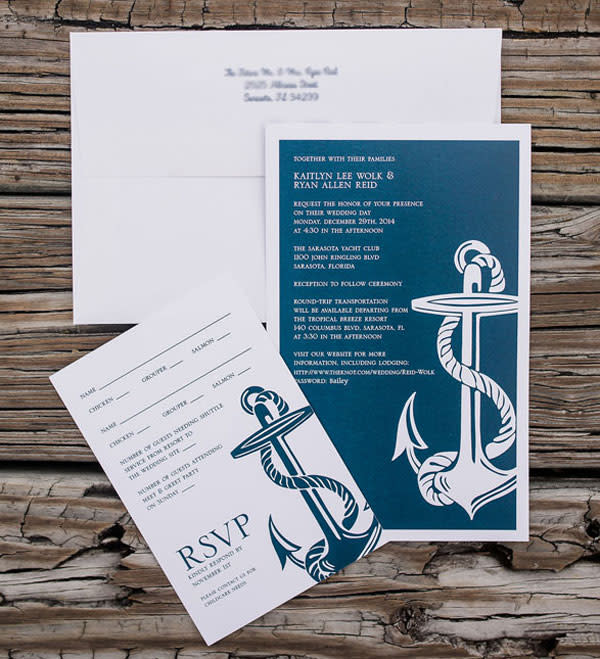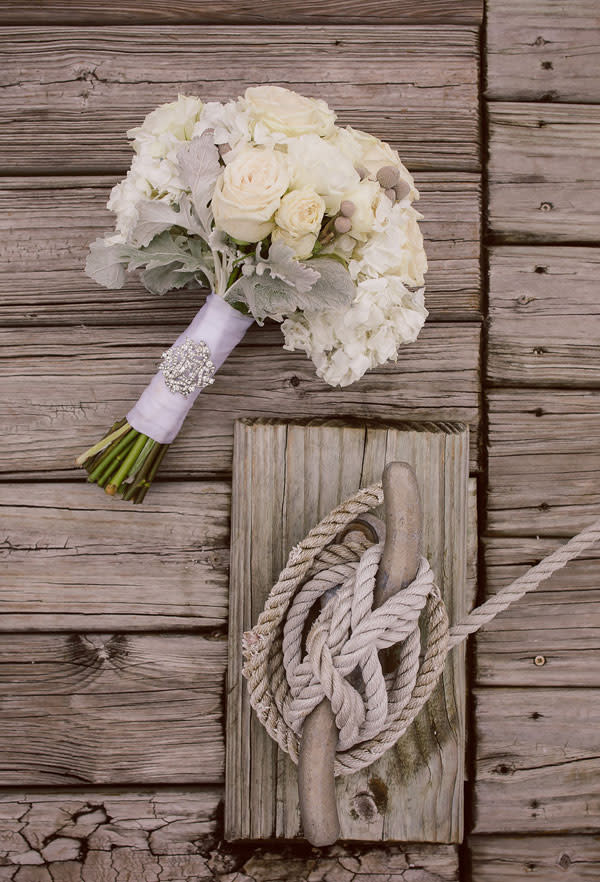 How did you decide on your venue and theme?
I have always wanted to get married at the Sarasota Yacht Club and once Ryan saw it he loved it, too. We went with the nautical theme since it was a yacht club.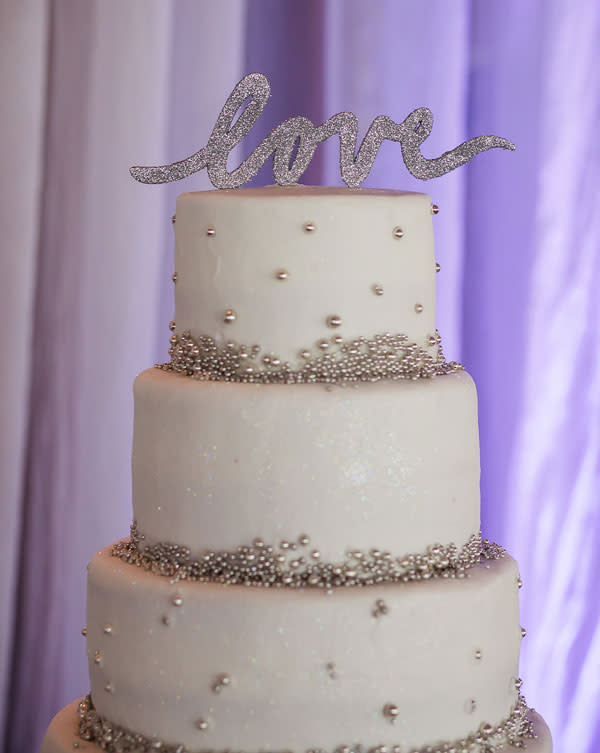 Did you hire a wedding planner?
We did all of the planning ourselves.  We hired Denise Morejon [of Tampa's Latam Catering, Tampa] to be the "weekend of" planner. This way our parents and bridal party didn't have to do anything on the day of. It was our best decision by far.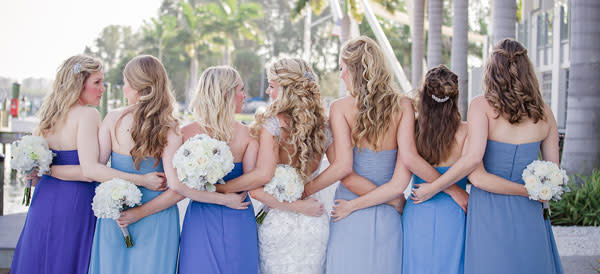 Can you tell us what dress shopping was like?
Dress shopping was simple and easy; my mom and I went to CC's Bridal Boutique, where I tried on about 10 dresses and then [picked the one] my mom liked the best. I didn't want to spend lots of money on a designer dress, and no matter what dress I chose, Ryan was going to be floored, so it didn't really matter at the end of the day.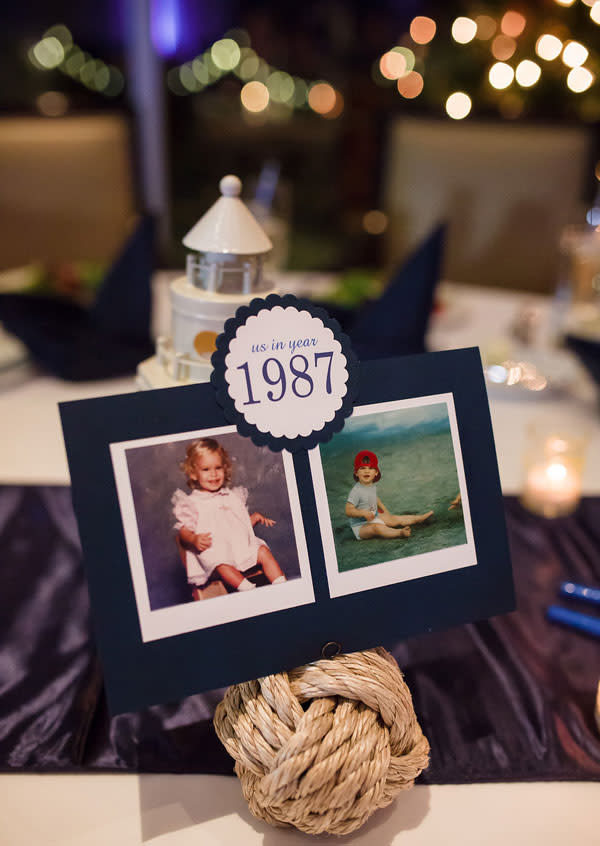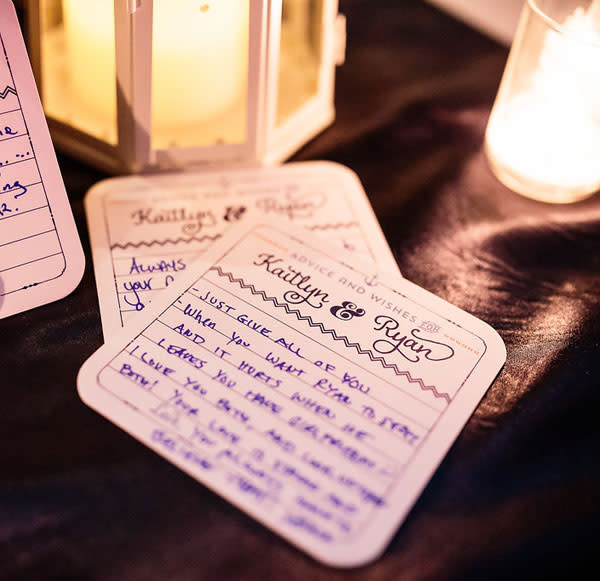 Tell us about your decision to use years as table numbers.
Each table number had two photos of each of us. I saw the idea on Pinterest and thought it was adorable.  And it was really fun collecting all the photos from our parents. We also had coasters on the tables for people to leave advice for us.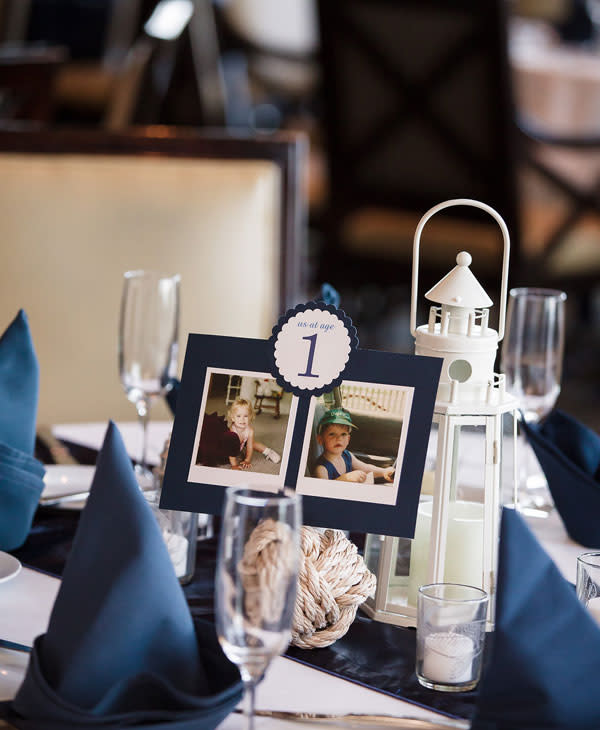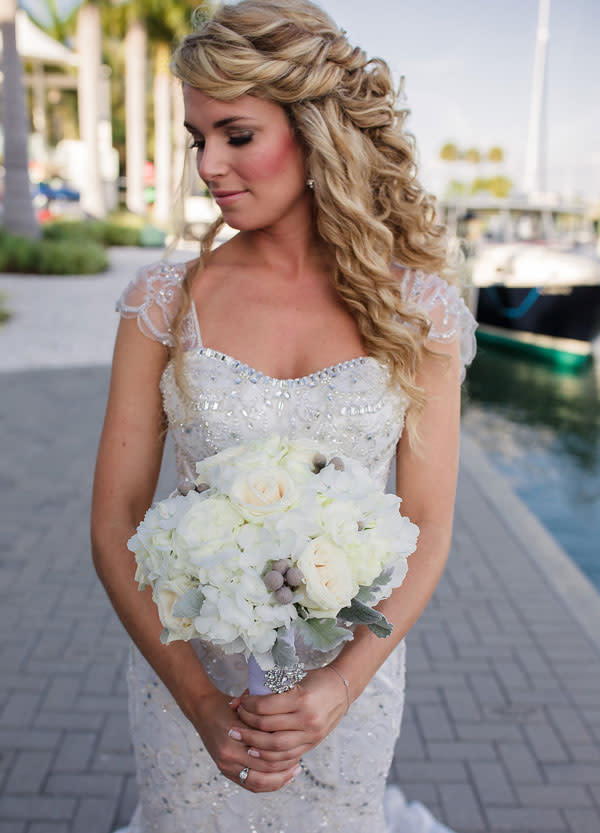 Any advice for brides-to-be?
We would advise any bride and groom to take a few moments alone on your wedding day.  Also, during the reception, go stand in the corner together and look around the room.  Take in the moment.  Look at everyone having fun, all of your planning coming together and all of your loved ones celebrating with you.
Photography by Cat Pennenga Photography