Article
Eat Beat: The Five Best Things We Ate This Week
Our panel of experts share their tip five food and drink picks.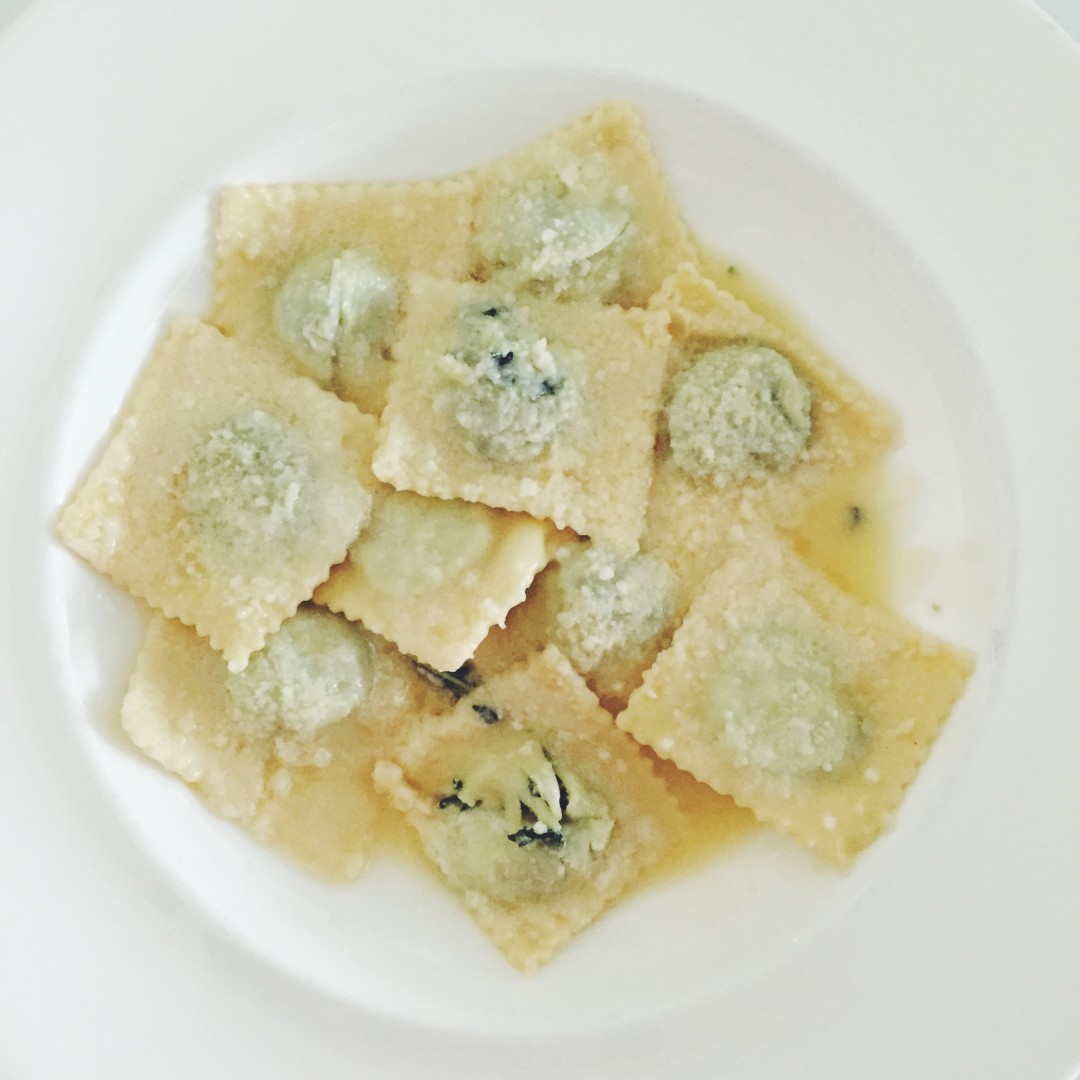 1. Andrea's three-course summer menu is both delicious and an amazing value, especially for the quality of food that comes out of chef Andrea Bozzolo's kitchen. For $25 ($30 if you opt for a glass of wine), you get an appetizer, entrée and a dessert. It's all delicious, but the homemade ravioli (pictured above) is definitely worth the indulgence. Let the servers guide you in your wine selection; you'll likely find a new favorite.
2. Hot weather or chilly, we can eat great soup anytime of the year. Last week we revisited an all-time favorite, Eat Here's authentic French onion soup ($9.50). Since owner Sean Murphy closed the downtown Sarasota Eat Here restaurant, there are two places left to get it—Eat Here on Siesta Key and the flagship Anna Maria Island location. The soup is exactly what it should be, served in its own little crock with a bubbling cheese cap and, underneath, meltingly fine onions, a rich broth and a piece of baguette. It's a full meal and a delicious one at that.
3. Caragiulo's has revived its summer specials, and we took advantage of its Tuesday Pizza Night offer—buy one personal-sized pizza after 3 p.m. from its long menu and get one for 26 cents. We had the yummy pollo pazzo (blackened chicken with sweet onions and three cheeses), and our dining buddy created his own pizza mia (you get a choice of three toppings; he picked sausage, broccoli and mushrooms). A real value in a restaurant with a lively atmosphere.
4. You can go gaga for pretty much anything at Yummy House, but have you tried their Hong Kong-style roasted duck? The succulent bird ($12 half, $22 whole) is marinated and then roasted until the skin is crispy and the rendered fat has saturated the meat to optimal juiciness. But most notable is the sauce, a fascinatingly Asian take on American barbecue with a sweet-and-savory balance highlighted by cilantro and Chinese five-spice blend.
5. Riquisimo roughly translates to "very tasteful" in English, and the local food truck of the same name lives up to the translation with its fish tacos. The lightly baked, slightly spiced whitefish melts in your mouth and is a perfect complement to the crunch of the accompanying slaw. It's all topped with fresh tomato, jalapenos, cilantro and lots of creamy dressing (make sure to grab an extra napkin!). Check Riquisimo's Facebook page to see where the truck will be next.