Article
12 Can't-Miss International Events
An exceptional festival, exhibition or special event for every month of the year.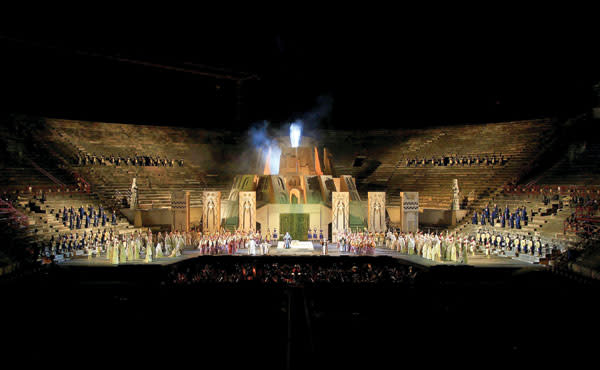 August
Arena de Verona Opera Festival, Verona, Italy
For the ultimate opera experience, go to the source: a summer-long festival of opera performed in an ancient Roman amphitheater that once held as many as 30,000 spectators. Open-air performances begin at dusk, when hundreds of spectators light candles called mocoleto to enhance the evening's drama. Aug. 1-Sept. 6, 2015; arena.it/en-US/HOMEen.html
September
Stratford Shakespeare Festival, Stratford, Ontario
A repertory theater festival, the Stratford Festival continues through October. Headquartered in Stratford, Ontario, in Canada, the internationally renowned institution naturally focuses on the works of William Shakespeare. But the playbill also includes fine works in classical and contemporary repertoire. September through Oct. 18, 2015; stratfordfestival.ca
October
Alba White Truffle Fair, Alba, Italy
The main feature of this Piedmont truffle-focused event is the much-prized truffle. Running alongside the festival, however, in addition to a truffle market, are a medieval fair, folk and cultural events, and the Alba Music Festival, which features Sunday-morning CLASSICA concerts. Oct. 11-Nov. 15, 2015; fieradeltartufo.org
November
Whitney Museum, New York, N.Y.
During the Whitney's inaugural year in its new downtown location, the museum will present a career retrospective of Frank Stella, showcasing his prolific output from the mid-1950s to the present through approximately 120 works, including paintings, reliefs, maquettes, sculptures, and drawings. Oct. 30, 2015–Feb. 7, 2016; whitney.org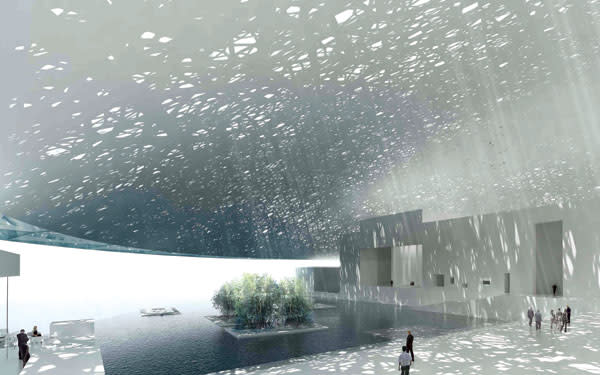 December
Louvre Abu Dhabi, Abu Dhabi, UAE
The world's most expensive cultural institute, the Louvre Abu Dhabi, designed by Pritzker Prize-winning architect Jean Nouvel, is scheduled to open in December. A repository of universal works of art, the Louvre Abu Dhabi includes major objects from the fields of archaeology, fine arts and decorative arts. December 2015; louvreabudhabi.ae/en/
January
Sundance Film Festival, Park City, Utah
The largest independent cinema festival in America, where celebrities mingle with fans, the Sundance Film Festival, founded by Robert Redford, showcases the newest works by filmmakers from the United States and abroad. Jan. 21-Jan. 31, 2016. sundance.org/festival
February
Taft Museum of Art, Cincinnati, Ohio
French artist Charles-François Daubigny pushed the boundaries of traditional landscape during the 1850s and 1860s, and Daubigny, Monet, Van Gogh: Impressions of Landscape surveys his development over four decades and explores the relationship between his paintings and early works by famed Impressionists.
Feb. 19–May 29, 2016; taftmuseum.org
March
The Armory Show, New York, N.Y.
The Armory Show is dedicated to showcasing the most important artworks of the 20th and 21st centuries. In its 17 years the fair has become an international institution, combining a selection of the world's leading galleries with an exceptional program of arts events and exhibitions throughout New York City during
Armory Arts Week. March 3-6, 2016; thearmoryshow.com
April
Prague Opera, Ballet & Classical Concert, Prague, Czech Republic
Famous for its opera, ballet and classical concerts, Prague comes to life in spring with world-class performances set in a selection of magnificent opera houses, concert halls and historic churches. Shows often sell out, so advance reservations are highly recommended. April 2016, pragueexperience.com
May
New York Design Week, New York, N.Y.
NYCxDESIGN 2016, a 12-day citywide celebration of New York City design, returns in mid-May (TBD) in 2016. The fledgling event spans all disciplines of design and creates a collaborative platform for cultural and commercial opportunities, highlighting both established and emerging design practices and galleries. May 2016; nycxdesign.com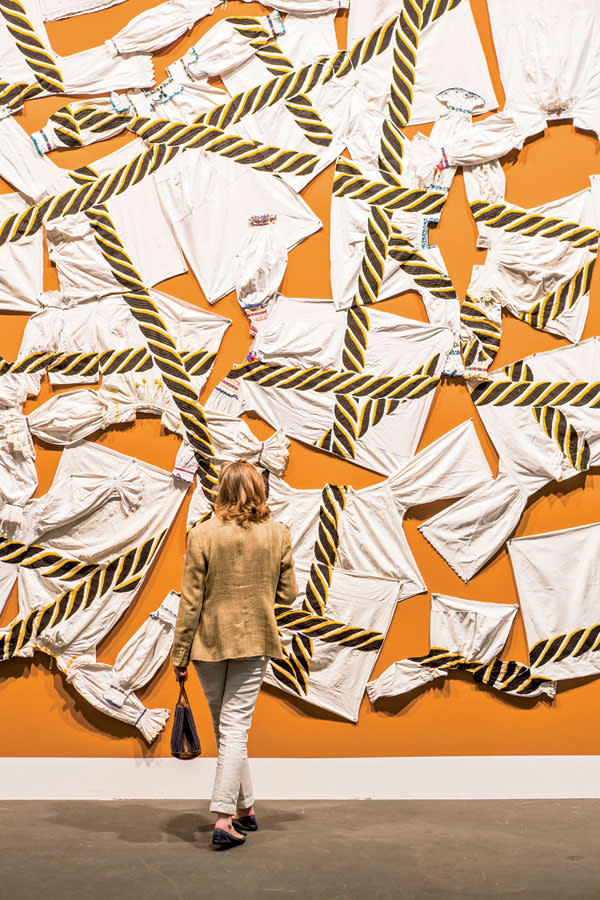 June
Art Basel, Basel, Switzerland
Since its debut in 1970, Art Basel has grown to showcase more than 300 leading contemporary and modern art galleries from North America, Europe, Asia and Africa. A premier platform for bringing together more than 2,500 vetted artists and their patrons in a way that is both engaging and personal. June 16-19, 2016; artbasel.com/basel
July
Henley Royal Regatta, Henley, England
Mark your calendar for one of Britain's top posh sporting and social events. The Henley Royal Regatta event on the River Thames in Henley features 200 races of an international standard, including Olympians and crews new to the event. June 29-July 3, 2016; hrr.co.uk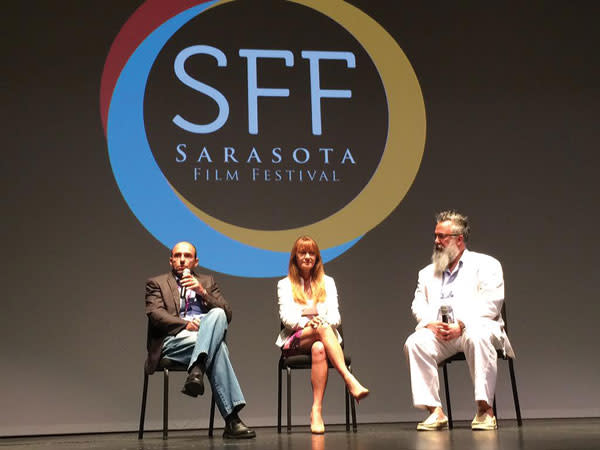 A Florida Calendar
Standout special events in our state.
Ringling International Arts Festival, Sarasota
The 2015 annual RIAF opens its annual event with a Bollywood musical, and this year's event celebrates the varied cultures of Asia. Held in the John and Mable Ringling Museum of Art's theaters, galleries and elegant courtyard. Oct. 15-18, 2015; ringling.org/events/series/ringling-international-arts-festival
Art Basel Miami Beach, Miami Beach
Miami Beach hosts its 14th edition of Art Basel with more than 250 leading modern and contemporary art ­galleries from North America, Europe, Latin America, Asia and Africa. Considered one of the most prestigious art shows in the Americas, the event features works by more than 4,000 artists ranging from inexpensive pieces by young up-and-comers to museum-caliber masterpieces. Dec. 3-6, 2015; artbasel.com/miami-beach
Forks & Corks 2016, Sarasota-Manatee
In the spectacular courtyard of the John and Mable Ringling Museum of Art, Michael's Wine Cellar and other venues, Forks & Corks 2016 highlights delicious and diverse cuisine from over 50 independent restaurants, alongside an international cast of visiting winery owners and winemakers. The Grand Tasting (Jan. 31, 2016) will feature a variety of wine and beer, food sampling from top local restaurants, live entertainment and a charity wine auction to benefit All Faiths Food Bank. Jan. 29-31, 2016; dineoriginal.com
Naples Winter Wine Festival, Naples
The fund-raising event for the Naples Children & Education Foundation, the annual Naples Winter Wine Festival climaxes with a live auction featuring rare wines. It's billed by Wine Spectator as the most successful charity wine auction in the nation since 2004. With more than $135 million raised since the festival's inception, the annual affair attracts the well-heeled from around the world. Jan. 29-31, 2016; napleswinefestival.com
Coconut Grove Arts Festival, Miami
This three-day event showcases the work of more than 360 fine artists and craftsmen. A signature event on the South Florida cultural calendar, the festival offers visitors the opportunity to meet with exhibiting artists, sample fine cuisine, enjoy live entertainment and take in the tropical waterfront views of Coconut Grove. Feb. 13-15, 2016; cgaf.com
South Beach Wine & Food Festival, Miami
Presented by Food & Wine magazine, this star-studded festival gets you up close and personal with Food Network TV headliners among the 200 chefs, 150 vintners and culinary personalities attending the 50-event, four-day happening. Ticket presales begin Oct. 5. Feb. 25-28, 2016; sobefest.com
Sarasota Film Festival, Sarasota
The annual Sarasota Film Festival continues our local celebration of the art of filmmaking. With more than 180 film screenings, including features, documentaries, shorts and kid-friendly choices, the festival highlights the world-class work of new and veteran independent filmmakers. April 1-10, 2016; sarasotafilmfestival.com