Article
Ringling College Film Program Takes Off
Ringling College is harnessing star power to involve students in feature films —and more.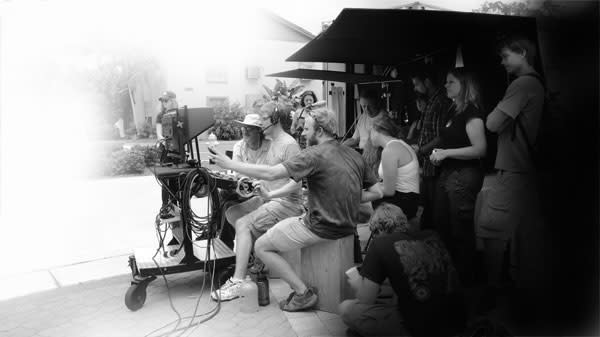 Some bright stars have been shining in Sarasota lately—among them film director Werner Herzog and a whole galaxy of Hollywood actors: Andy Garcia, Matt Dillon, Richard Dreyfuss, Marisa Tomei, Anna Paquin, Forest Whitaker, Luke Wilson, Ed Burns, Dylan McDermott—and more. And no, they're not here for glamorous movie premieres or even our city's annual film festival. Instead, they and other big names in the film industry are playing a supporting role in Ringling College's film program—which is something of a rising star itself, having been named one of the top 25 film schools in the country by The Hollywood Reporter for three out of the last four years.
Still, there are lots of film schools out there, some much closer to Hollywood. What's attracting these film luminaries to a small, eight-year-old program in far-off Southwest Florida? They're coming here as part of the Ringling Studio Lab, founded in 2010 by David Shapiro, a digital entrepreneur, and film producer/actor Sam Logan in collaboration with Ringling College.
The ingenious idea: Bring film celebrities here for workshops and projects with students, and while they're here, invite local Ringling donors—and potential donors—to exclusive talks and screenings of the stars' work. The film luminaries can tap into the school's talented students and other resources at little cost if they decide to undertake film projects here; and the students get the chance to work firsthand with film pros and legends. Maybe just as important, the lab boosts Ringling College's star, since the celebrity screenings cultivate support for the school among influential, and often well-heeled, locals, and the celebrities go back to Hollywood ready to spread the word about Ringling—and Sarasota—as a place to make movies.
Shapiro, who heads Semkhor Networks, a 20-year-old media company, and divides his time between New York and Sarasota, says Ringling president Larry Thompson immediately embraced the idea that the lab could help both the film school and the growth of Sarasota's film industry. "Larry responded to this view of what Sarasota could be and what Ringling College could do to help nurture that creative environment," says Shapiro, who is partnering with the college on the build-out of a state-of-the-art soundstage and post-production facility in Newtown later this year.
"There are a lot of film programs out there, so we wanted to find a way of making ours distinctive," Thompson says. "Here you have the academic piece, [but you also get] the art piece and the real-world working experience."
Already Ringling students, and not only those studying film, have worked with the visiting pros on a number of projects, from designing a logo for Adrian Grenier's documentary Lonely Whale to assisting on full-length feature films. The school is open to undertaking a wide range of projects, says film department head Brad Battersby; and the filmmakers appreciate that flexibility. "We're not stuck in any old-school dogma here," Battersby says. "We're all about doing things that make sense in the moment and are best for everybody. Werner Herzog has said to me, 'I would never get the kind of cooperation [I get at Ringling] at any other film school.'"
Here's a look at some of those projects.
Untitled Feature Film Project
Who: Tim Sutton, director. Sutton's past films include the critically acclaimed indie Memphis, as well as Pavilion.
What: A currently untitled independent feature film project. "I can't say specifically what it's about," Sutton says. "The subject matter is very controversial. It's a day in the life of a group of people in the midst of a tragedy." Sutton says the full cost of an independent film can range from less than $50,000 to a couple million. "Our budget is right in the middle—less than $500,000," he says.
When: Shooting began in Sarasota in June. Sutton and his team—which includes Beasts of the Southern Wild casting director Michael Gottwald—did two casting sessions here; after about three weeks of shooting, they plan to edit the film in New York. "We're hoping for a January premiere, hopefully at a top-tier festival in the U.S. or Europe, followed by a theatrical release in North America and internationally," he says.
Why Sarasota/Ringling College: "Ringling is impressive and Sarasota has great natural beauty—it felt like a hidden gem, and like a great opportunity to work with an ambitious institute and its students and do something new," Sutton says. "It's rare for a film school to be connecting itself to professional film shoots [like this]. We've already employed three students as part of our casting team who helped set up and run auditions, and we are going to be working with students [as] storyboard artists, production designers, camera designers, associate producers, in the grip and electric departments. Every department will have a student working, not as an intern but as someone who's really part of the crew."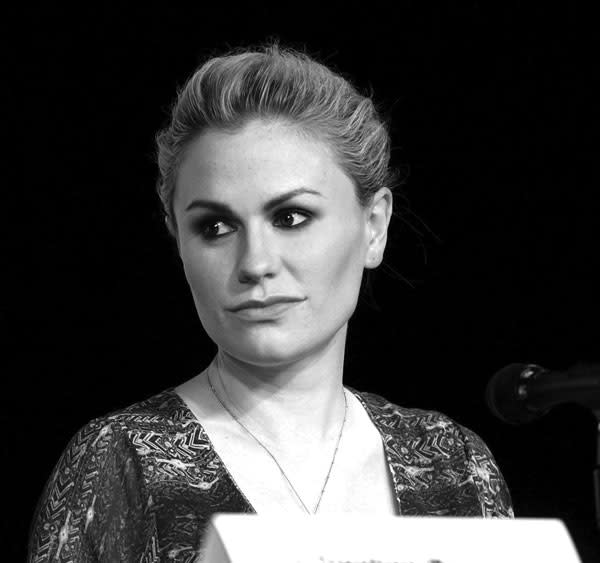 Free Ride, Feature-Length Film
Who: Anna Paquin (actor) and Stephen Moyer (producer)—you know them from HBO's True Blood. Actress Drea de Matteo, known for
her work on The Sopranos and other TV series, also starred.
What: Free Ride, a feature-length film based on writer/director Shana Betz's life as the daughter of a former drug-runner. The movie follows Paquin's character, Christina, who escapes an abusive relationship and moves to Florida to provide a better life for her daughters, but ends up getting involved in drug smuggling.
Where: The film, which is set in the 1970s, was shot entirely in Sarasota County—the perfect location, said Betz, "because of how well it has been preserved."
When: Free Ride was shot in just 24 days in November 2011. Paquin says Ringling College and the Sarasota community provided help with everything from costume and production design to location scouting to the corralling of 29 period vehicles, including boats.
Why Sarasota/Ringling College: "As any of us [in the film business] can attest, it's not that simple [to make a film]—people put obstacles in your way. But here, it was all about opening doors in a way that would never happen anywhere else," says Moyer.
"We came here and people were like, 'What can we give you?' How can we help?'" Paquin remembers. "When you walk into a community like this, that a school like Ringling has obviously organically grown out of, it speaks to its attitude towards the arts. We couldn't be more grateful."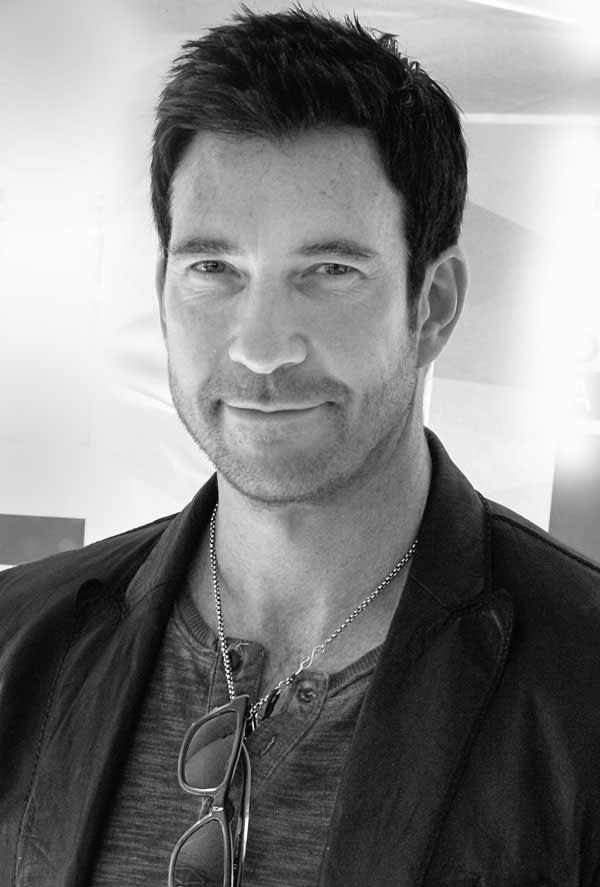 Sugar, Episodic  Film Series
Who: Dylan McDermott, actor/writer/director, best known for his stint on the TV drama The Practice.
What: Sugar, a series of short films about a young girl who's experienced an as-yet unspecified trauma and run away. "There's so much violence against women, and I felt this is a great way to tell a story in a series about how a young girl can become empowered, but is victimized first," says McDermott, who says he's been influenced by the work of his stepmother, Eve Ensler, author of The Vagina Monologues.
"I want to write and direct the first one, but I don't want this to be a vanity project," he says. "I want to jump-start it and find [other] writers and directors. It's very important to involve everyone."
Where: McDermott hopes to shoot the series in Sarasota. "In Hollywood, you have to spend $100 million and you have to make money and there's a business plan—it's [often] a disaster," he says. "Why not bring people I know in Hollywood here where you can come and have something to say and do it in five days? You can use the [Ringling College] animation department, the film department…have everyone work together to create something."
When: The project is still in its early stages. "Hopefully in a year [it will be complete]. We're trying to figure out the timeline," McDermott says. "I wrote 10 pages [of the script] and we're already up and running with concepts for it."
Why Sarasota/Ringling College: "I came down a couple of years ago and I was impressed by the school but noticed that the film department needed some enhancing—and because I work with film, I knew exactly what had to be done and I felt like I could help," says McDermott. "I got involved with David [Shapiro] and Larry [Thompson] and it became this thing that stuck with me." And, he adds, "It's funny how when you go to help someone else, you [also] help yourself."
Untitled Video Game Project
Who: Mike Zakin of American Zoetrope, a film studio based in San Francisco and founded by Francis Ford Coppola and George Lucas, and Monty Montgomery, freelance video game producer. Zakin worked in the music video business with stars such as Lenny Kravitz and The Rolling Stones before crossing paths with Francis Ford Coppola's son, Roman (who is involved in the development of Ringling's new soundstage and post-production facility), and joining American Zoetrope. Montgomery is the producer of the popular Wasteland 2 game and the main liaison between American Zoetrope and Ringling College.
What: American Zoetrope is working on a "top-secret project with Ringling College's video game division to help us develop a video game," Zakin says. The project will cost between $5 million and $15 million to produce.
When: "Video game development takes a couple of years," Zakin says. "There will most likely be a public-facing version of this—knock on wood—before the fall."
Where: The project is being done remotely, with weekly check-ins and occasional site visits in L.A. and Sarasota.
Why Sarasota/Ringling College: Zakin first heard about Ringling College through the actress Aubrey Plaza and her writer/director boyfriend, Jeff Baena. Plaza told him how great her experience visiting Ringling in Sarasota was, which prompted Zakin to get in touch with David Shapiro and ask how he could involve Ringling students on a film he was working on, the low-budget Life After Beth. The film got into Sundance, and American Zoetrope was impressed with the Ringling students' work. That led to the video game collaboration and "other projects that we're actively discussing," says Zakin.
"These students work as a team," says Montgomery. "Meeting some [of them] in person when they visited L.A. was great fun." And, he adds, "Everyone we show their work-in-progress teaser to says, 'I can't wait to play that game.'"
Various Film Projects
Who: Paul Schiff, producer (Young Guns, My Cousin Vinny, Rushmore and many other films). Schiff has been working with Ringling College since the inception of the Studio Lab.
What: Schiff has hired Ringling grads to work on his productions and some of those of his peers; recently, two students worked in the camera and production departments on the upcoming My All American with actor and producer Aaron Eckhart. Schiff's movies range in cost from "small, independent passion projects that could be $1 million-$2 million" to studio productions costing around $75 million "and everything in between," he says.
When: My All American's release date is TBD; Ringling students also worked on an independent project Schiff is producing that is currently in post-production.
Where: On Schiff's productions, Ringling students work on set with other crew members. "A smaller, independent movie can be a great experience because you get thrown into situations where departments may be a little understaffed, and you can fill gaps," Schiff says. "[On the other hand], to be part of the sheer scale of a larger production—to be part of that machine, and see how it works when it's that complex—can also be a great first experience in production."
Why Sarasota/Ringling college: "Every time I visit, you can just feel the enthusiasm for the arts," Schiff says. "And the studio space that [Ringling College] is planning is going to attract commercial as well as student projects." And, he adds, "Sometimes with this generation, there's an entitlement issue—people assume they're going to be directing, they don't want to do the hard, dirty work to pay their dues. The Ringling students have such a great attitude towards work—and they're good kids. All of the filmmakers I've introduced to the program have come away saying the same thing."
For more Sarasota arts and entertainment news, click here. >>