Article
Remembering the Golden Apple Dinner Theatre's Roberta MacDonald
Saluting one of Sarasota's longtime leading ladies.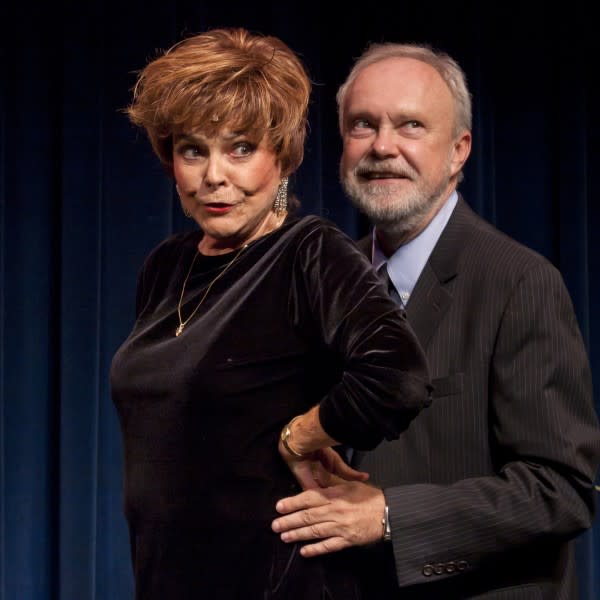 Sarasota lost one of its favorite theatrical leading ladies with the death Tuesday of actress Roberta MacDonald.
MacDonald, 81, died after fighting several battles with cancer over the past 20 years. She will be remembered for her courage and spirit in those battles, but for generations of theatergoers she will also be remembered for the many roles she brought to life onstage at the Golden Apple Dinner Theatre, which she co-founded with her husband, Robert Turoff, in the 1970s and kept running for 40-plus years (the theater closed in 2013).
There, she played everything from Dolly Levi in Hello, Dolly! (her favorite role) to Mame to Rose in Gypsy to Reno Sweeney in Anything Goes, plus many, many other roles, mainly in musical theater (although she sometimes played more serious roles, both in Sarasota and elsewhere, and also worked as a director, fairly recently helming a winning production of Lend Me a Tenor at the Players).
But MacDonald's career began in New York City, where she earned a role in the original production of South Pacific—the launch to decades of stage work that also included an off-Broadway production of a musical titled The Golden Apple (hence the name for the couple's long-running theater). She was also one of the early "Today Show" girls, serving as a female hostess on that NBC morning program for several months.
Clips from that show, along with others and a host of anecdotes from her career and personal life (she and Turoff had two children, Kyle and Ben, as well as four grandchildren) were seen when MacDonald took to the Golden Apple stage back in 2011 with Sarasota Magazine's own Mr. Chatterbox (Bob Plunket) to reminisce before her fans.
There was plenty to look back on then, and memories of her performances here will continue for years for everyone who ever sat down for a plate of prime rib and an evening's entertainment at the Golden Apple. Look up the word "trouper" in the dictionary, and you should see a picture of Roberta MacDonald.