Article
Illustrator John Pirman's Work Featured in Bird Key Yacht Club Exhibit
Illustrator and "Only in Sarasota" columnist John Pirman's work will be featured in an exhibit at the Bird Key Yacht Club this month.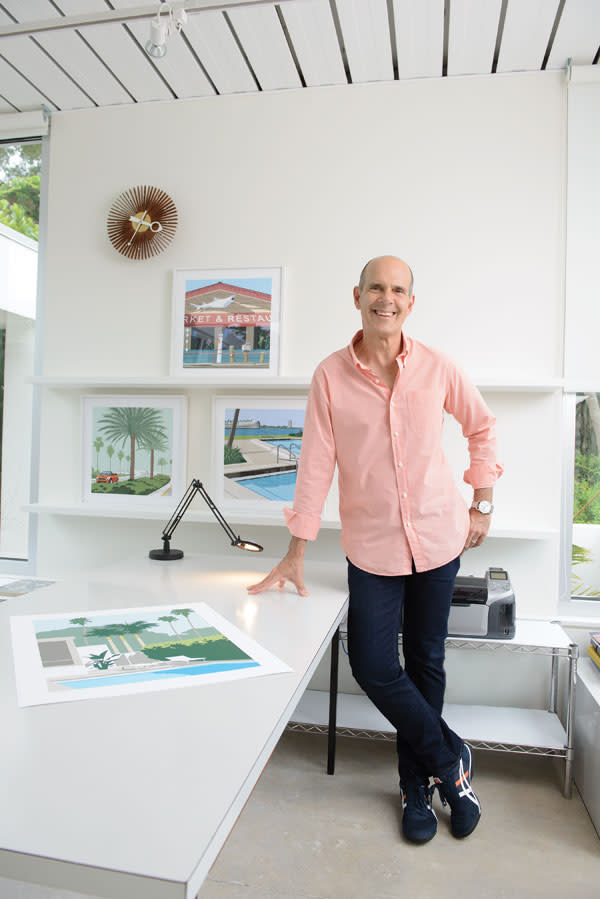 Our readers have enjoyed the "Only in Sarasota" back page illustrations by John Pirman for several years; now they have a chance to see Pirman's art in person during an exhibition at the Bird Key Yacht Club. Pirman, whose work has appeared in such national publications as Fortune, Vogue and The New York Times, says the show came about after BKYC members (and art collectors) Judy and Steve Shank caught his pieces in our pages. "They liked that my work represented Sarasota's attractive individuality," says Pirman, who often focuses on "spots that are overlooked or forgotten—places that reinforce what a great town Sarasota is."
The show (which also features smoke works by artist Rob Tarbell) runs May 7 through June 1; to see it, call Barbara Palma at 953-4455 ext. 103 or email [email protected].
For more Sarasota arts and entertainment news, click here. >>