Article
Florida Studio Theatre Hires Director of Improvisation
Florida Studio Theatre has hired Will Luera as its new director of improv.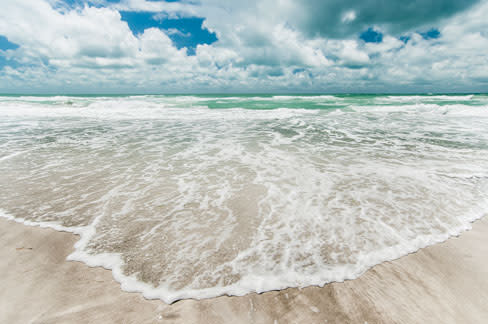 As FST's first director of improvisation, Will Luera arrived in Sarasota in November from Boston, where he was artistic director of Improv Boston. His new position recognizes the growing popularity of improv here; in addition to an annual Sarasota Improv Festival, FST offers a variety of workshops and classes—with more now on the way.
"I've been to all six Sarasota improv festivals, and the logistics and infrastructure of FST are better than most theaters in the country. The space is beautiful, the service is good, the staff phenomenal. I plan to offer electives and master classes to complement the [current] eight-week [improv] curriculum. I've also been developing a free-form, fast-paced form of improv, and Sarasota offers the opportunity to give this style a new home.
"Before I started to do improv, I was introverted. I tried to play it safe, not take many risks. Once I got into it, the cloud around me that closed me off to new interactions started to rip. Because improv makes you a student of life, it makes you a more active listener. You're constantly taking in everything going on in the world and the community. That allows [the] characters [you create] to be different and evolve. [It also] makes you aware and confident. I grasped that "the person I am right now is good and is enough to put on a good show."
"I teach by six tenets: confidence, support, trust, risk, fun and evolution. I bring those to all of my classes and we move through them over eight-week sessions. The important thing is to set
up a structure that guarantees success. You set up games that have definitive outcomes or moments that will always work for an audience; I'll put [those] at the end of a show.
"I'll be at a party and people ask me to tell jokes, and I go through the whole explanation that I'm not a comedian, I'm an improv actor. It happens so often, though, I should probably have a joke routine on standby.
"About a year and a half ago, [Improv Boston] put together a six-city tour through Asia. To create shows that spoke to [the audience's] values wherever we were, we had to do our homework. It was one of [our most] successful tours. On the flip side, we were hired to do a show for a retirement party. We did our homework on the retiree, but not on the other people there, so the show bombed; there was no connection to anyone. It was a painful show to be a part of and probably painful to watch.
"Improv, more than anything, is about support. The Golden Rule of improv is to say, "Yes, I hear what you're saying, and I am adding to it." And have fun! It's meant to be fun."
For more Sarasota arts and entertainment news, click here. >>
This article appears in the January 2015 issue of Sarasota Magazine. Click here to subscribe. >>