Article
Vintage Sarasota: Aerial View of Sarasota Bay, 1948
This week's Vintage Sarasota photograph: An aerial view of Sarasota Bay circa 1948.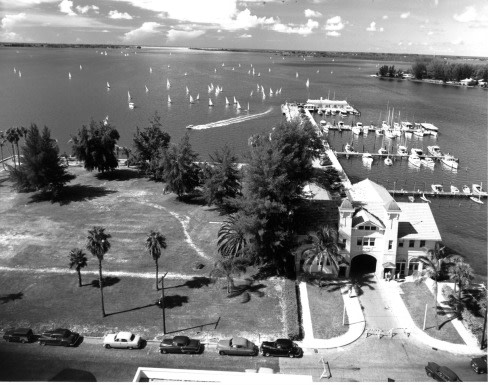 Bayfront (1948). This shot, taken from City Hall in 1948, shows quintessential Sarasota: palm trees standing guard at the shoreline with bright clouds scattered in the sky and boats moseying out on the bay. A similar look today would show a bustling Marina Jack's crowd eager for some food, entertainment, and one of those stunning Sarasota sunsets. -- Chelsey Lucas
Photo courtesy of the Sarasota County Department of Historical Resources.