Article
Vintage Sarasota: Sarasota's First Golf Club
This week: Take a look at Sarasota's first golf club, initiated in 1905 by town mayor John Hamilton Gillespie.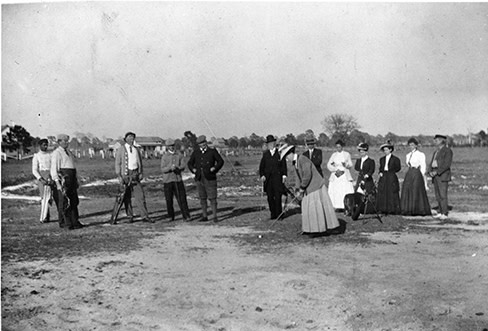 Sarasota's first Golf Club (1905). One of Florida's greatest pastimes, golf was introduced to the state by "The Father of Sarasota," John Hamilton Gillespie. He arrived in Sarasota in 1886 to assist the Florida Mortgage and Investment Company, and after helping to develop much of the town was elected mayor in 1902. He held this position for six terms. In 1904, he built a nine-hole golf course off what is currently known as Links Avenue and subsequently came to be known as one of Florida's championship golfers.  -- Chelsey Lucas
Photo courtesy of Sarasota County Department of Historical Resources.