Article
Banyan Theater Company's Heroes
KayKipling reviews the Banyan's new production.
[caption id="attachment_961" align="alignnone" width="488"]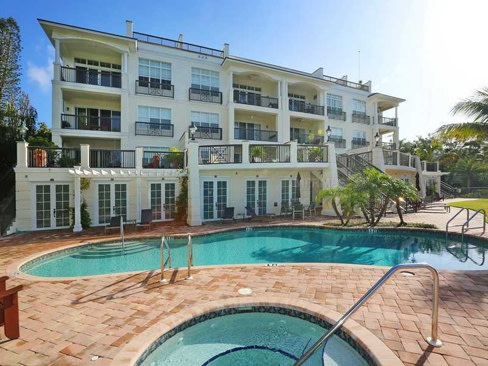 Alan Kitty, Peter Thomasson and Joseph Parra in Heroes. Photo by Gary Sweetman[/caption]
By Kay Kipling
The idea of three World War I veterans plotting an escape from the old soldiers home where they reside could be, depending on the way in which it's handled, funny or sad. In Heroes, now onstage at the Cook Theatre in a Banyan Theater Company production, it manages to be both—with the emphasis on the former.
The soldiers in question here are French, as is the original playwright, Gerald Sibleyras (none other than Tom Stoppard did the English adaptation, which won the Olivier Award in London a few years ago). That makes a difference, for perhaps the French have a certain panache for blending their laughter and their tears in bittersweet mode.
We meet the three main characters (a sculpture of a dog is actually a sort of fourth character, and it works) in 1959 on the terrace of the home where they spend their days. Gustave (Peter Thomasson) is a crusty aristocrat, one who frowns on the cheerfulness of Henri (Joseph Parra), whom he witheringly refers to as "an enthusiast." He has a bit more compassion for Philippe (Alan Kitty), whose remnant of shrapnel in the brain causes him to pass out at random (but for the play, conveniently timed) moments. All three have mixed feelings for the home's (unseen) administrator, a diminutive French nun who apparently runs a tight ship.
Philippe is convinced that she doles out death sentences based on occupants' birthdays (no two men with the same birthday can long linger here), while Gustave tries to hide the fact that he's terrified of her (but then he's terrified of stepping outside the home as well, for all his bravado about it). Henri has worshipful feelings about the whole female sex; he likes to stroll nonchalantly through town with his cane, nodding to pretty women he's too shy to approach.
In Act I we get to know and care about these three damaged but appealing men; in Act II, they concoct a daring plan to escape from the home to a faraway hill topped by poplars, mapping out the expedition with traces of their military training. As unlikely as the plan may be, you're rooting for them.
Thomasson, Parra and Kitty seem to have a nice rapport with each other and with their director, Dan Higgs, who's mastered the comic timing that's necessary to keep this play of mostly dialogue (with only a little action) moving happily along. All three give fine performances, with Parra convincingly demonstrating his physical pain due to his injured leg and Kitty perfecting a startled stare whenever coming out of his faints. But Thomasson especially delights, with his awkward body language and pursed lips that barely open to deliver his cynical asides. And the play's brief closing moment beautifully puts the finishing touch on the camaraderie in the face of mortality that Heroes is all about.
Heroes continues through Aug. 4 at the Cook; for tickets call 351-2808 or go to banyantheatercompany.com.