Article
Vintage Sarasota: Lido Casino
This week: The Lido Casino in its prime.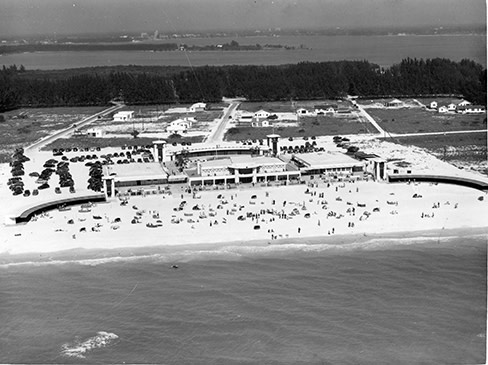 Lido Casino (1940-1969). Dining, dancing, shopping, and swimming in the warm Gulf is what Sarasota is all about, which made the Lido Casino an attractive destination spot for residents and tourists alike. Designed by renowned architect Ralph Twitchell in 1940, the casino was recognized for its Art Deco style and for its topical murals. The city considered renovating in 1960, but decided instead to demolish the casino and replace it with a smaller building. -- Chelsey Lucas
Photo courtesy of Sarasota County Department of Historical Resources.