Article
Theater Review: Banyan Theater Company's Painting Churches
Arts editor Kay Kipling reviews the Banyan's production of Tina Howe's Painting Churches.
By Kay Kipling
[caption id="attachment_948" align="alignnone" width="488"]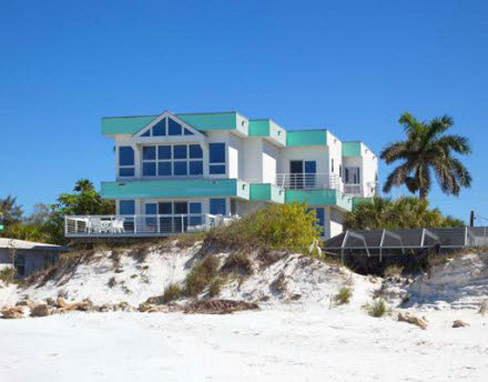 Don Walker and Jenny Aldrich in Painting Churches. Photo by Gary Sweetman[/caption]
It's not hard to see why the Banyan Theater Company chose Tina Howe's Painting Churches as part of its summer season. A three-character, one-set comedy-drama drawn in intimate tones, this seldom-seen (locally) piece should have resonance for anyone who's ever faced up to the aging process—and that means all of us.
In this case, the people aging are a Boston Brahmin couple, Gardner (Don Walker) and Fanny (Jenny Aldrich) Church, a loving, eccentric pair whose closeness has sometimes kept their daughter, Mags (Olivia Williamson), on the outside looking in. When they decide to downsize from their Beacon Hill home to a smaller cottage on Cape Cod, due to straitened finances and, more importantly, Gardner's failing mental abilities, it's a chance for artist Mags to come home from New York to help them with their packing and, at the same time, finally paint the portrait of them she's been longing to do for years.
But it's not easy to pin them down for a sitting, just as it's not easy for Mags to really grasp the full picture of her famous poet-father or the mother who's sometimes been cold or disapproving of her. On the surface, Gardner and Fanny are likable enough people, fun in their mugging poses together and awfully fond of their cocktail hour. Underneath, strains are there, stemming from his latest project (a book of poetic criticism that's mostly gibberish) and her desperation at being left to care for a fading husband. And then there's the memory Mags has of how her childhood artistic ambitions were strangled in a way her self-involved parents don't even remember, as she recalls in a long monologue that caps the first act.
In the Banyan production, directed by Melliss Kenworthy, Aldrich and Walker feel physically right for their roles and, married in real life, obviously enjoy performing together. In a scene in Act II where the underlying tensions erupt as Fanny tries to pack up Gardner's books and manuscript, the two make the emotions real and complex.
Their relationship with Mags is more problematic in this uneven production, though. That's partly because Williamson is surely a little too young and untried to portray this on-the-verge-of-success New York artist, but it also stems from some of the dialogue, which feels dated. Howe has Fanny criticizing Mags' choice of clothes and unmarried state in a way that, even for a high-born Bostonian of an older generation, doesn't seem likely today. (The play originally opened off-Broadway in 1983.) And Williamson struggles at times to deliver the right blend of independent adult and still-hungry-for-approval child in her performance.
The actors work on a nicely designed set by Chris McVicker, with appropriate soft and bright lighting by Joseph P. Oshry. And there are moments that will speak to the audience, surely. It's just not a fully realized portrait.
Painting Churches continues through July 14 at the Cook Theatre; for tickets call 351-2808 or go to banyantheatercompany.com.