Article
Vintage Sarasota: Sara de Soto Pageant
This week: Gathering for the Sara de Soto pageant in downtown Sarasota.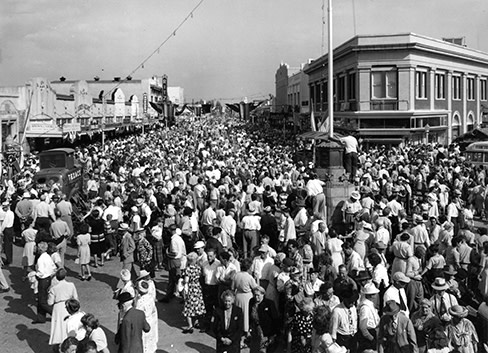 Sara de Soto Pageant (1948). A crowd gathers for the parade of the Sara de Soto Pageant, an eight day festival of sports, beauty contests, dances, water carnivals, and Spanish-style costumes. Anyone caught not in costume in the Five Points area was subject to being lifted into a monkey cage! It is estimated that over the course of the pageant 100,000 people attended the events. -- Chelsey Lucas
Photo Courtesy of Sarasota County Department of Historical Resources.