Article
Vintage Sarasota: Municipal Auditorium
This week: An aerial view of the Sarasota Municipal Auditorium, circa 1930.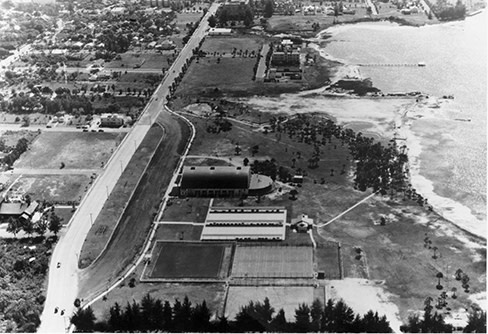 Municipal Auditorium (ca 1930). An aerial view overlooking the Sarasota Municipal Auditorium. The street running through the left side of the photograph is US-41/Tamiami Trail in its early days. One of the unique features of this structure is the barrel-vaulted roof, a collaboration between architects Thomas Reed Martin and Clarence A. Martin and project engineer Freeman H. Horton. This space was and continues to be used as a site for social, business, and promotional gatherings. -- Chelsey Lucas
Photo courtesy of Sarasota County Department of Historical Resources.