Article
Vintage Sarasota: El Vernona Hotel
This week: El Vernona Hotel, circa 1925.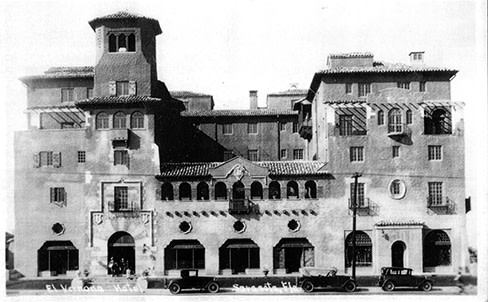 El Vernona Hotel (ca 1925). Designed by Dwight James Baum and built by Owen Burns, the El Vernona was named in honor of Burns' wife. Purchased by John Ringling in 1930, it was renamed The John Ringling Hotel and subsequently changed to The John Ringling Towers. In 1960, the hotel was converted into private apartments. It closed in 1980 and was finally demolished in 1998. Currently standing in its place is The Ritz Carlton. -- Chelsey Lucas
Photo courtesy of Sarasota County Department of Historical Resources.