Article
Party Girl: Planned Parenthood Annual Dinner Celebration
Embracing the mission at Planned Parenthood's annual dinner.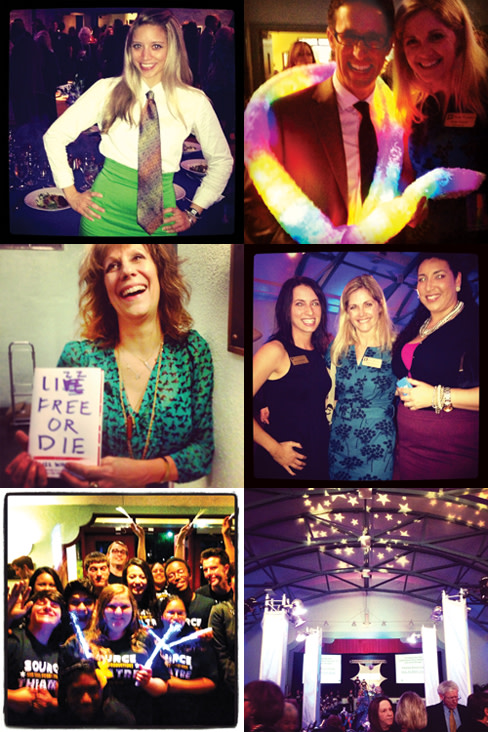 Sashaying past a line of protesters and police outside the historic Sarasota Municipal Auditorium, I made it into Planned Parenthood's 47th Annual Dinner Celebration with little hassle. The attendees—among them Clare Segall, a board member who also works in the organization's health center in downtown Sarasota—would not be easily deterred. "This is my passion," said Clare, humbly and enthusiastically. Next in, I saw the always glamorous Lynn and Richard Barrie, as well as philanthropist Betty Schoenbaum, who was escorted by event co-chair Dr. Hardy Schwartz, who was making a fashion statement with a fuzzy light-up boa.
I was a little jealous of that awesome accessory, which he told me he won in the condom grab bag. That's one of the (many) things I like about Planned Parenthood —how they incorporate their message and mission into their events in playful and unobtrusive ways. That mission is an important one, clouded by all kinds of misinformation, but Planned Parenthood provides services, education and advocacy to millions who otherwise would go without.
I also had a cool accessory, though—my vintage Missoni tie (for Tie Tuesday, don'tcha know), which I wore with a white button-up and a bright green pencil skirt. People love a woman in a necktie, apparently, including the keynote speaker, Lizz Winstead, an accomplished author, comedian and co-creator of The Daily Show, who told me I looked "adorbs." Garsh.
Also looking adorbs: event co-chair Dr. Krista Toomre, Natalie Chambers and Kyla Weiner, who were all goose-necking, demonstrating the move Lizz taught them at the pre-party reception—apparently, sticking one's forehead out produces the most flattering angle when being photographed. It worked for them (see previous page).
As I sat down for dinner, chatting with Chuck and Margie Barancik and Judi Gallagher, we enjoyed a performance from the kids at SOURCE Theatre, Planned Parenthood's outreach and education program directed at teens and young adults, which creates both video and live performances. They were super enthusiastic, bounding down the center of the darkened auditorium and onto the stage to a Katy Perry song while the audience became part of the show, too, waving light-up magic wands across the room.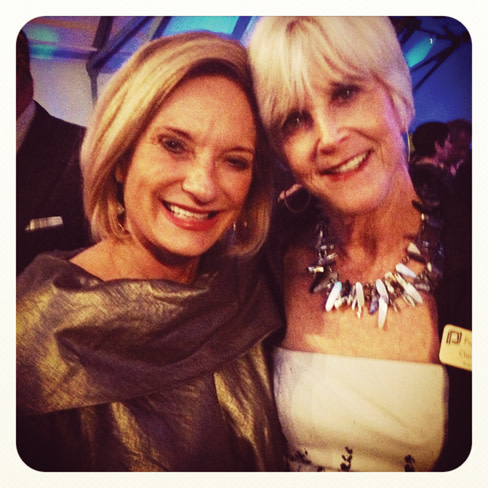 Naturally, the whole thing is led by a "rock star," as board chair Carolyn Johnson described her—CEO Barbara Zdravecky. Barbara walked us through the past year at Planned Parenthood, with its threatened defunding and the very public outcry that ensued. With poise, passion and pragmatism, Barbara described the important role Southwest Florida played in keeping the organization funded, calling our region "the biggest swing area in the biggest swing state in America." For me, her message underscored the fact that our support does make a tangible and important difference.
Lizz took the stage next, saying that she'd been on the road for more than 18 months as a member of the Planned Parenthood Board of Advocates. She read a selection from her new book, Lizz Free or Die, describing how she found out she was pregnant at age 17 as the result of her first sexual encounter. Alone and uninformed, she stumbled into a faith-based pregnancy center where she received the message that she was a sinner, a bad person, and that her own life was now insignificant.
Lizz juxtaposed that experience with finding Planned Parenthood (this year celebrating its 95th anniversary) and being asked questions without judgment that helped her to understand the situation and make her own decision, one that "allowed me to be the woman that Comedy Central called and said, 'We love what you've done with your comedy and the way that you respond to the world. We want you to be the person that creates The Daily Show.'
"That got to happen for me because I was allowed to make a decision about my life that allowed me to pursue my dreams," Lizz continued, encouraging us to pick up our BidPads, the handheld donation devices given to each of the attendees. The audience donated another $50,000 in less than 10 minutes when prompted by the promise of a $50,000 match from an anonymous donor and the Community Foundation of Sarasota County, eliciting a big cheer from the audience when the final zeros rolled over on the big screen.
With all the controversy and rhetoric surrounding Planned Parenthood, at first I thought that everyone at the event was pretty brave and ballsy, especially the plethora of local politicians and religious figures in attendance (including three City Commission candidates). But by the end of the night, I realized it was simpler, that everyone here, just as Lizz described, wanted to create a world where women can make their own decisions and pursue their dreams. I'll gladly fight for that. And those lines of protesters just made it all the more fun to do so. n
Follow Veronica on your social network of choice, including Instagram, @veronicapastore