Article
Vintage Sarasota: Lower Main Street
Historical Sarasota photographs: take a look at Main Street in the 1950s.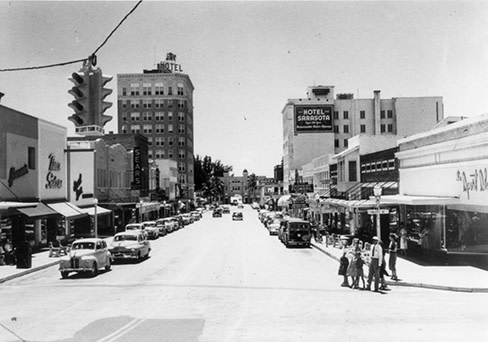 Lower Main Street (ca 1953). This image shows Main Street in Downtown Sarasota. The building in the back center is City Hall, while the Five Points streetlight is pictured in the foreground. Also featured in the photograph is the Orange Blossom Hotel (left), one of the three earliest skyscrapers in Sarasota. -- Chelsey Lucas
Photo courtesy of Sarasota County Department of Historical Resources.