Article
Holiday Gift Wrap Gets a Makeover
Sarasota Magazine's Holiday Guide showcases the beautiful gift wrap designs of local artist Jeanne Ciasullo, free to download to make your holiday prettier.
Emily Brown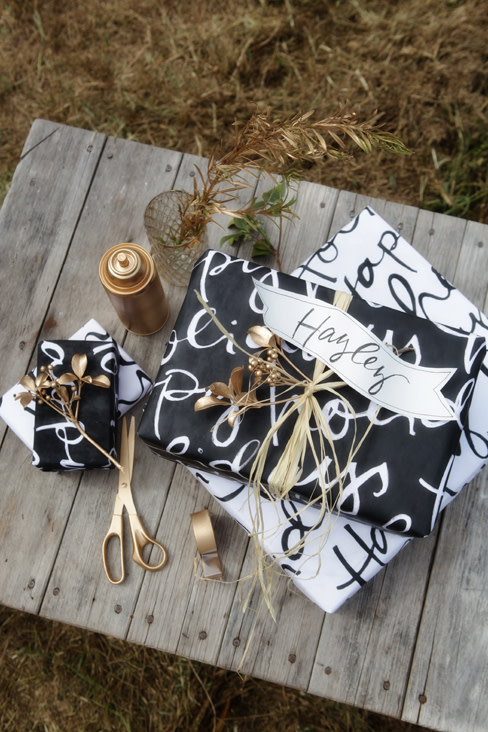 The holidays are fast approaching, and if you're like us, you're already getting in the spirit. It's never too early to buy presents, and with Black Friday coming up soon, it's time to get in some holiday gift wrapping. We've just brought you this year's Holiday Gift Guide, showcasing local art and presents that are the perfect way to send a little bit of Sarasota up to our friends and family living in chillier regions. And one of our favorite parts wasn't even the presents themselves – it was the creative ideas for wrapping paper brought to us by Jeanne Ciasullo, the visual director for the local photography studio Enna |Anne. She gives us a refreshing respite from the clashing colors of store-bought wrapping paper with her own creative take on gift wrap. She recommends getting artsy and making your own designs, which you can send to local printer Blue Line. Or if you're not that motivated, her own line of tasteful gift wrap is available online to download and print at the links below. The classic black and white let the accents show, like her pretty gold-painted nature cuttings, shown above.
To download the black paper with white type, click here.
To download the white paper with black type, click here.