Article
2015 Volunteer of the Year
Sarasota Magazine's 2015 Volunteer of the Year is retired teacher Ruthie Maass, who founded the Rockin' Reader program.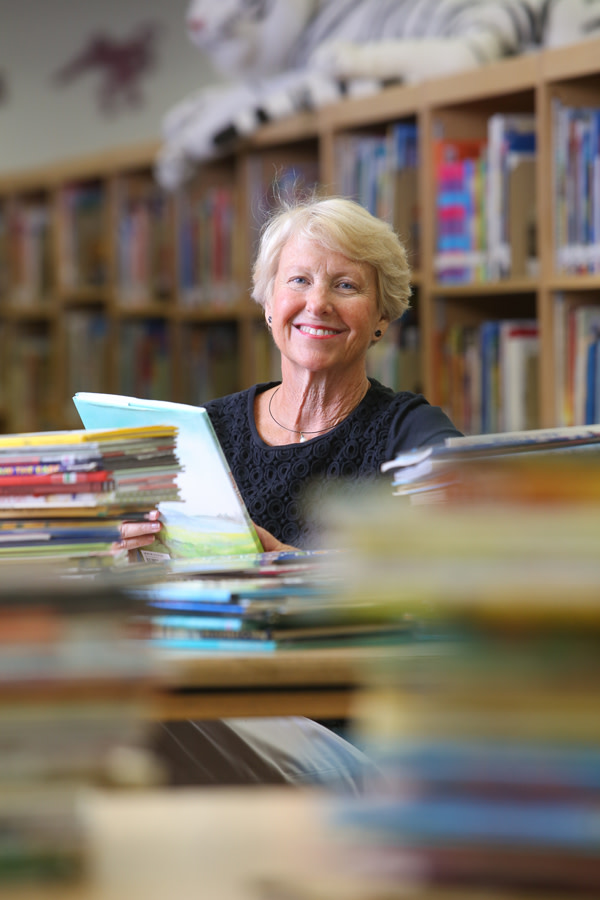 Step into the media center at Emma E. Booker Elementary and you're likely to see dozens of students, each one paired with an adult volunteer (called Rockin' Readers) poring over books, asking questions and as happily engaged as if they were enjoying mid-morning bedtime stories.
The school's reading program started out as a one-woman operation. Ruthie Maass, a longtime kindergarten teacher who retired 15 years ago to spend more time with her grandchildren, began volunteering as a reading tutor in Sarasota schools. "I came to discover there are schools that have volunteers tripping over each other, and then there are schools that are a little off the radar," she says. Booker third graders were receiving tutoring if they struggled with the FCAT, but Maass, a specialist in early childhood education, knew literacy efforts needed to start earlier.
"I didn't have one volunteer at the time," Maass remembers. Nevertheless, she says, "I made it my personal goal that each [kindergarten] student would have a Rockin' Reader, to build vocabulary, comprehension, to create a positive experience with books—and a byproduct of that is a kind of mentoring."
Now, not only does nearly every Booker kindergartner have his or her own Rockin' Reader, but the program has extended into the first and second grades, too. Next year she's pilot-testing a third-grade program. In all, Maass has recruited and oversees an army of more than 120 volunteers. "My husband teases that no one's safe near me," she says with a laugh. "I do get relentless."