Article
ACUPUNCTURE - by Christina Captain, D.O.M., A.P., S.L.P.
DR. CAPTAIN earned her degree in acupuncture and Oriental medicine from the East West College of Natural Medicine in Sarasota, where she was formerly its chief administrative officer, senior faculty member and advisory board member. She is also a candidat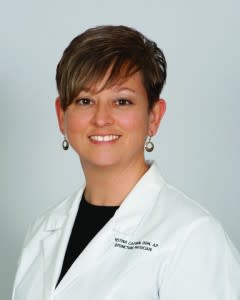 IS ACUPUNCTURE JUST FOR PAIN MANAGEMENT?
While acupuncture is very effective for pain management, it delivers many other healing benefits. The World Health Organization and National Institutes of Health state that acupuncture and Oriental medicine are effective to aid anxiety and depression, gastrointestinal disorders, respiratory issues, pain, autoimmune complications, women's health and infertility, the side effects of cancer treatments and addictions to food, smoking, drugs and alcohol. Acupuncture can also be used for physical aesthetics such as toning the body and face.
"Oriental medicine includes healing practices focused across the mind, body and spirit continuum."
DOES ACUPUNCTURE HURT? HOW DOES IT WORK?
The type of acupuncture we use at The Family Healing Center rarely hurts. Acupuncture is practiced in a variety of different styles and is thought to work by manipulating energy called Qi ("chee") throughout pathways of the body called meridians. The meridians traverse the body, and each one links to a specific organ. To find out more about Qi and how acupuncture works, visit familyhealingcenter.com.
WHAT ELSE IS INCLUDED IN ORIENTAL MEDICINE?
Oriental medicine is a "complete model of medicine" that includes nutrition, supple-mentation and other healing practices focused across the mind, body and spirit continuum to achieve health and wellness.
IS ALL ACUPUNCTURE CREATED EQUAL?
A primary care practitioner who is licensed in Oriental medicine has completed a minimum of 2,800 hours of training in acupuncture and Oriental medicine in addition to other prerequisite education. Unfortunately in this state, various healthcare practitioners can perform acupuncture with zero training. Always check that your acupuncturist is certified by the National Certification Commission on Acupuncture and Oriental Medicine and is licensed to practice in Florida. Please visit nccaom.org and myflorida.gov for licensure and qualifications.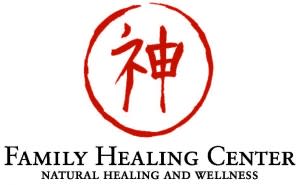 ABOUT Christina Captain is a nationally board-certified doctor of Oriental medicine and acupuncture physician, and is certified in Jaffe-Mellor Technique, acupuncture injection therapy, facial rejuvenation and Feng Shui.
CONTACT (941) 951-1119
LOCATION 1219 East Ave. S., Suite 104 Sarasota, FL 34239