Article
Charlotte Harbor and Its Islands
Charlotte Harbor has many hidden treasures among its nine coastal and four island communities, making it one of Florida's top eco-tourism destinations.
One hour south of Sarasota, Charlotte Harbor is known as a premier fishing destination, and the "Tarpon Capital of the World." But Charlotte Harbor offers more than an angler's dream. There are many hidden treasures among its nine coastal and four island communities, making it one of Florida's top eco-tourism destinations. And for good reason: Eighty-four percent of Charlotte Harbor's shoreline is protected from development.
The area is alive with old Florida charm, and among its treasures are many lesser-known gems waiting to be discovered. Pristine natural areas with small historic and artsy fishing villages provide a secret stash of places you'll want to visit. Here, life moves at a slower pace letting you soak in outdoor amenities like beachcombing and watching the glow of a tangerine pink sunset.
Devastated in 2004 by Hurricane Charley, the Charlotte Harbor area has been rebuilt. Thankfully, community leaders wisely reevaluated its ecological assets and created a plan centered on a sustainable economy rooted in natural resource preservation.
There are so many things that make Charlotte Harbor one of Florida's best destinations, so here are some ideas to ponder while you pack your bags:
Stump Pass Beach State Park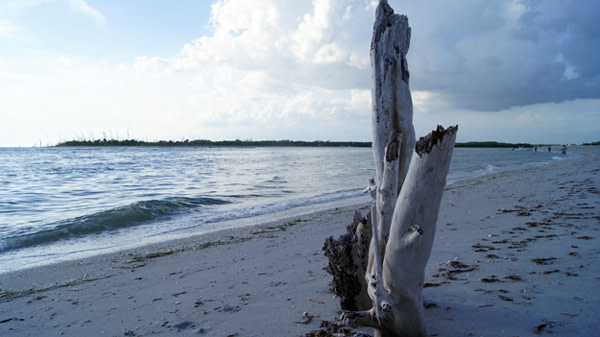 On the southern end of Manasota Key lies Stump Pass Beach State Park where shark teeth and seashells wash ashore. And during nesting season, huge sea turtles lay their eggs in the sand in the dark of night. Nature trails wind through the park and you may encounter a gopher tortoise crossing your path or even a great blue heron perching on a shady trailside bench.
Don Pedro Island (also known as Knight, Little Gasparilla or Palm Island)
Heading further south in the chain of barrier islands, you'll find Don Pedro Island. The north end of the island is home to the Palm Island Resort; mid-island is Don Pedro Island State Park; the south end is a collection of private residences. There are several ways to experience this island that is accessible only by boat. To get to the resort you will board the Palm Island Ferry (2000 Panama Blvd, Englewood), a flat barge that will transport you (in your car) across the Intracoastal Waterway from the mainland. Most of those visiting the island plan to stay over night at the Palm Island resort or arrange for a private home rental. This self-contained beach retreat with miles of pristine beaches is ideal for the family or even those looking for a romantic getaway. Beach rental condos and homes provide all of the creature comforts with two available restaurants. Guests cruise around in golf carts, the preferred island transportation.
Don Pedro Island State Park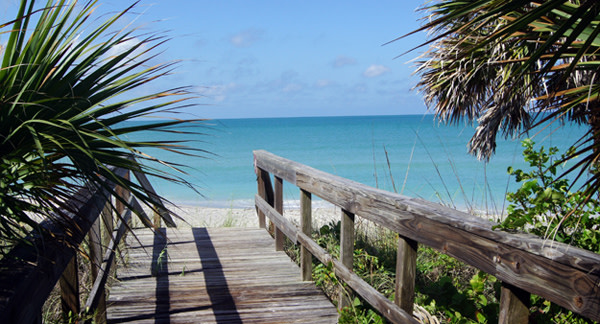 Don Pedro Island State Park is one of Florida's best-kept secrets. You can reach the park via the Palm Island Ferry and hike 3-4 miles to the beach, but If you are interested in just a simple way to access paradise, you'll want to take a shuttle operated by Captiva Cruises. Board at the Don Pedro Island State Park land base (8450 Placida Road, Placida) for a short pontoon boat ride across the Intracoastal Waterway followed by a short walk to the beach.
Placida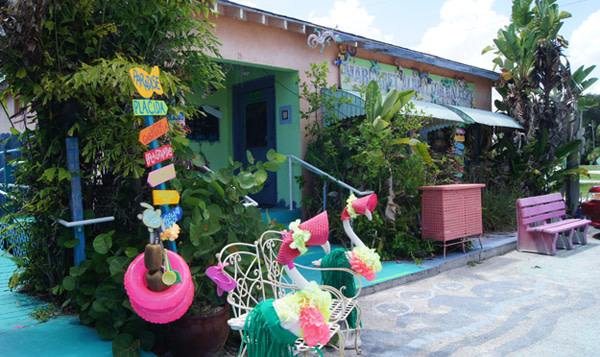 Back on the mainland on your way south to the next barrier island of Gasparilla, consider a visit to Placida. Nestled off County Road 771 this tiny, artsy area is filled with eclectic art galleries, funky shops, and a seafood market and restaurant giving it a down home feel that is unmistakably genuine. For those who seek "real" and "authentic" Florida, Charlotte Harbor's funky and quaint community of Placida is a charmer. Be sure to head over to the Albritton Gallery for some fun Florida gift items and handmade art created by Margaret and Garry Albritton.
Gasparilla Island
After leaving Placida, you'll be able to drive to the next barrier island known as Gasparilla Island. Named for legendary pirate Jose Gaspar, it has become a place where rich and famous billionaires come to relax. But it is also a charming place to visit, and even stay, for the rest of us. The heart of Gasparilla Island is Boca Grande, with a small village feel, a few old timey cafes, shops and restaurants.
But no trip to the island is complete without a visit to the 1890 Gasparilla Island State Park Lighthouse overlooking the Boca Grande Pass. Beautifully restored, the lighthouse has a museum and visitor center. Be sure to walk to the beach for a photo. There you are likely to also see a boat parade of fishermen heading in after landing the "big catch."
There's so much to take in on your trip to Charlotte Harbor and the Gulf islands. Whether you make several trips, or take it all in at once, you're sure to enjoy your visit!
Where to Stay: Weston's WannaB Inn
For more information on your next trip: Visit Charlotte Harbor
To receive Robin Draper's Authentic Florida's free enewsletter, featuring travel and living updates, delivered weekly, sign up on the home page Authentic Florida, voted 2015 Blog of the Year and 2015 Best Travel Blog at the Orlando Sunshine Awards.