Article
Authentic Florida Reads: The Barefoot Mailman
With a name like The Barefoot Mailman, I just had to read this Authentic Florida book.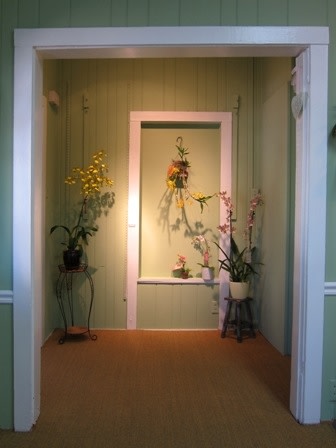 With a name like The Barefoot Mailman, I just had to read this Authentic Florida book.
One thing we all love about Florida is that we can walk barefoot--especially on the beach. I consider it one of the true joys of Florida living. How would you like to walk the beach for a living? Sign me up! How about every day, all day, for days at a time--regardless of weather, with a full satchel of mail? Hmmmm…let me think about it.
Around 1885, Florida's southeastern coast was not a tourist destination by any stretch. It was extremely remote, buggy, wild and isolated from the outside world. Sparsely inhabited between Palm Beach and Miami, there were no roads or railways connecting the small communities. Off the same coast, sailing ships would get caught in storms sending the wreckage, cargo and lucky survivors to the Florida shores.
Author Theodore Pratt's book, The Barefoot Mailman, tells a story of postal carrier Steven Pierton, who transports the mail along a 68-mile coastal route during that early era. Pierton's job was to take the long, often heat-scorching six-day round-trip trip between Palm Beach and Miami walking along the sandy coastline, and crossing inlets with a row boat where there were no bridges.
Along the travels, a sweet romantic adventure unfolds for the young Pierton and the characters that lived on either side of the route and along the way. His rival is a "boomer" or land developer who arrives one day with hopes of selling off land parcels to the northern Yankees, and to secure the affection of Pierton's gal.
If you like a story that gives you a glimpse into a simpler time in Florida, when settlers sat down to meals of alligator tail, venison, shredded palmetto bud and sour orange pies, you'll love this book. It will feel as if you are making the journey with the mailman walking along the beaches, and through the mangroves watching the wildlife and experiencing Florida's full fauna and flora.
This story depicts and celebrates early Florida life and the quaint historical period of pioneers, whether they were boat-builders, Seminoles, coconut violin fiddle players, coontie farmers or pioneer women making soap from alligator fat. Just the thought of these rugged early Floridians and their simple pioneer life makes me smile.
A simple Florida. A simple story.
A happy me.
Sign up for Authentic Florida's free E-News, a bi-monthly newsletter featuring latest travel, food and living ideas by visiting Authentic Florida.