Article
Living Sculptures
Super-easy succulent gardens offer landscape drama without the work, thanks to tips from the Sarasota Succulent Society.
Super-easy succulent gardens offer landscape drama without the work.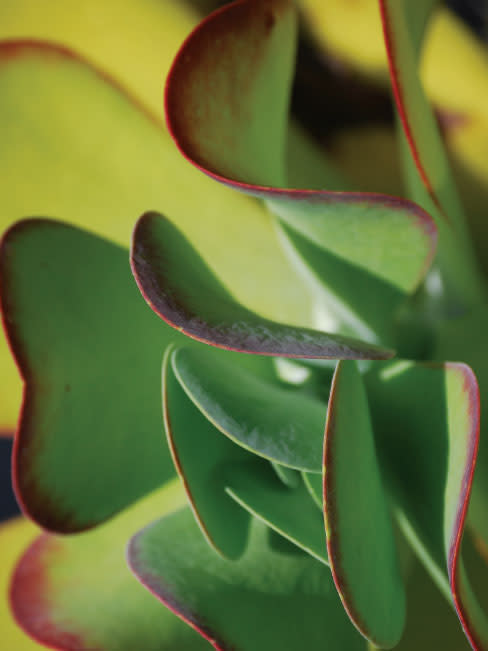 For Steve Tetreault, it all started with a cactus—a little round orb of green flesh and hundreds of spines. It was a gift from his father when Tetreault bought a house on Siesta Key in the mid 1980s. A fitting gift, as the cactus had a way of reminding Tetreault of the old man.
"He was prickly and dry," Tetreault says. "My father was an avid gardener and gave me a couple of cacti mostly because he knew I couldn't kill them."
He was right. The cacti survived by themselves in containers with little watering or care. They even survived—and thrived—when Tetreault rented out his house to tenants who cared even less for the plants.
Six years ago Tetreault moved back into the house and planted the cacti. He's since added dozens more species to his garden, which is comprised solely of a group of unique and increasingly popular plants called succulents.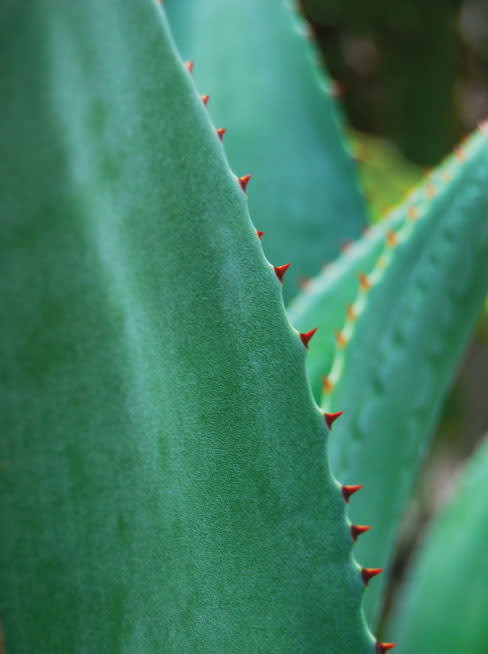 Succulents have thick, fleshy stems and leaves or roots designed to hold water. Popular varieties include cacti, aloes, agaves and sedums, although there are hundreds in cultivation. Most originate from desert and tropical regions but are suitable for planting in Florida. Succulents have become popular in Sarasota, as they are perfect for stress free-landscaping and for snowbirds who don't have to worry about watering their garden during the summer.
TropiFlora nursery, located off Tallevast Road, is one of the largest retailers of succulents in the area, with well over 200 varieties. Ray Lemieux has grown succulents at TropiFlora for 19 years and says he's seen a 30 percent increase in demand in recent years. Sought-after varieties include the kalanchoe luciae, or flapjack plant, with its colorful large flat leaves, and Aloe vaombe, which can grow as large as a tree.
"People like that they are lower maintenance," Lemieux says. "Most people just put them in the ground and mulch and don't have to worry. They live on rain water, and some can take the extreme environment and excessive sunlight. Some succulents are even salt-tolerant."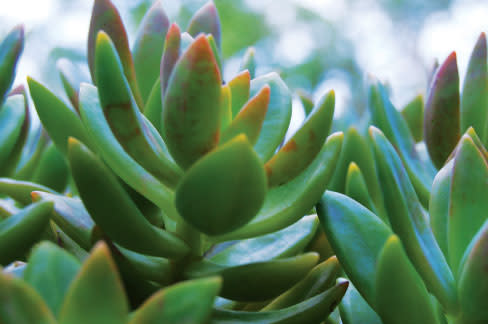 But landscapers and home gardeners also appreciate these plants' uniquely sculptural characteristics, which can add a modern flair to an outdoor environment. Most succulents grow in interesting geometric shapes that offer clean lines and an uncluttered yet dramatic appearance. Many also produce colorful and often fragrant flowers, and there are spineless varieties to help protect pets and children.
In Tetreault's garden, the centerpiece is a four-foot-tall brain cactus that, aptly, has folds that resemble a human brain. He's also added horsetail cactus, which looks like flowing green hair braids, and Madagascar palm, a very popular species that grows into tall, thorny trunks and branches with green leafy tops and isn't a palm at all.
"We pick plants to complete the picture and add to it like an art collection," Tetreault says. "We're trying to make a nice mélange that works together with different forms, textures and color. With succulents, you can see borders and use both positive and negative space."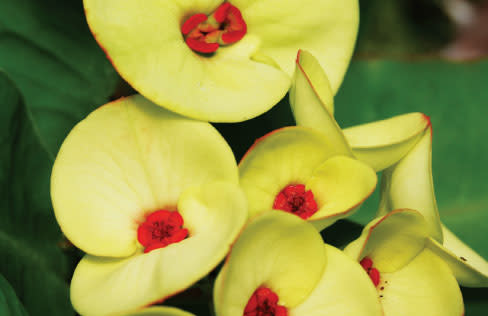 Dan Snyder began his love affair with succulents when he bought his home on St. Armands Key in 2004. He planted a different garden outside each bedroom, but he's grown fondest of his succulent garden draped with vine-like ghost cacti and textural aloes.
"The succulent garden is really architectural; you can control it," Snyder says. "The wall behind it is blue and all the planters are painted a deep, rich blue, so it almost looks like an underwater scene with the succulents as the coral."
Snyder says he gets ideas for his garden while visiting the Sarasota Succulent Society on 38th Street, which has been in existence for 62 years. The society cultivates a viewing garden on site and offers educational meetings and sales throughout the year. Society president Nancy Wellford says interest in succulents has grown this year because of the drought Sarasota has suffered through.
"Succulents can be great ground cover or hedges, or they can be the focal point of a garden," Wellford says. "But know what kind you are getting. Some can grow quickly and get out of control, while others take years and years to grow. Don't be afraid to experiment with your garden."
Grow Your Own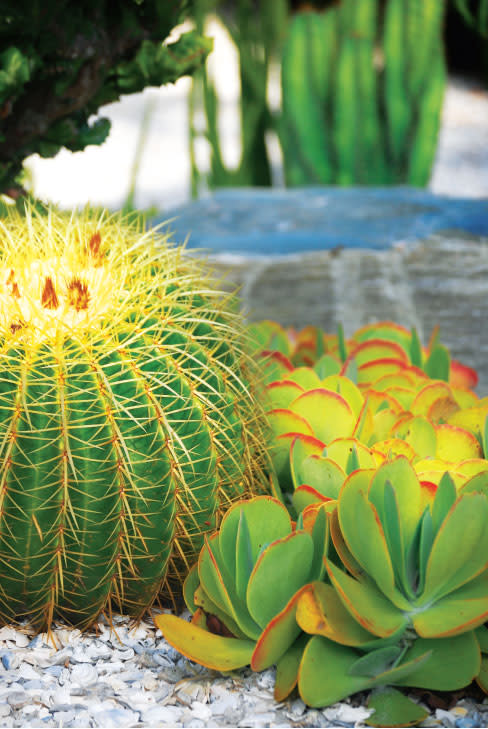 For tips on starting your own succulent garden and to view different species, click here, or visit the Sarasota Succulent Society.
You can tour their garden from 9 a.m. to noon on Mondays all year and on the third Saturday of each month. Regular meetings (open to nonmembers) are at 7:30 p.m. on the first Tuesday of each month, October through June, at the Sarasota Garden Club, 1131 Boulevard of the Arts.