Sponsored Content
How to Choose the Right Faucet for Your Bathroom
Sarasota interior design firm Chic on the Cheap shares how to choose the right faucet for your bathroom sink.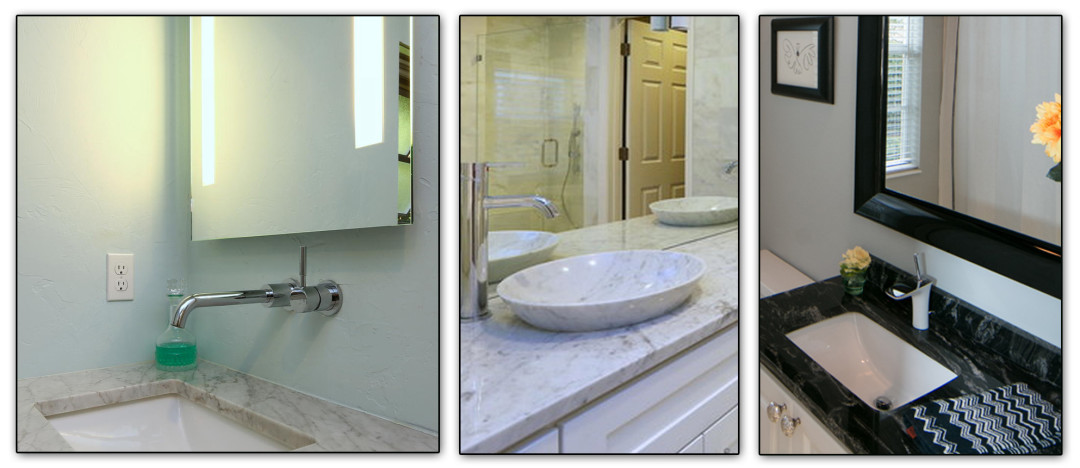 When selecting a bathroom faucet, most people go for the look.  That's pretty important, but do you know what else you should take into account?  Do you know what "spout reach" means?  Do you know what type of faucet is best for a vessel sink?  Did I just make your heart flutter a little because you're mid-construction and can't answer these questions?  Take a beat and keep reading to see Chic on the Cheap's tips for choosing the right faucet when remodeling your bathroom.
Spout Reach
I must admit, practice makes perfect.  I've gotten it wrong before; I did last year in my own house. Hey, nobody is perfect, and at least I made the mistake at my house, not yours!  The top far left is my master bath.  Yes, I pick out faucets all day long for great clients, but I rarely get requests for wall-mounted faucets.  So why did I select this one for my house?  Mostly because I could (ha!), but also because I have the world's smallest bathroom.  Space is at a premium, so a wall-mounted faucet gives me more counter space.  The dilemma is that my spout reaches out too far.  I almost hit it when I wash my face.  This is why spout reach is so important: everyday functionality.
Would I do it over again? Yes, I love the look.  I can always swap out the faucet someday if it really bothers me.  And this type of faucet would be a great application for a powder bath, where you're just washing hands.  My recommendation is to measure your current faucet at home and compare that with ones you would consider buying.
Spout Height
Vessel bowls are beautiful.  Most manufacturers make faucets for these sinks.  However, what do you do if you want a semi-recessed or partially raised sink, like the center photo above?  On another recent interior design project, I ran into this issue with a beautiful Kohler sink.  We spent quadruple the usual time searching for just the right faucet, but an amazing solution made the hunt worthwhile. (Thank you nice people at Fergusons for helping us!)  If your faucet is too tall, it will look proportionally awkward.  If your faucet is too short, you won't be able to get your hands under it.  It's a three little bears situation—you need to find the one that's just right.
Number of Levers
Your lever selection options are: a four-inch spread, an eight-inch widespread and a single lever.  Most of this decision is based on style. The eight-inch option is mostly a traditional look, and a single lever lends itself to a contemporary aesthetic more often than not. There are exceptions, but this is my rule of thumb.  About 85 percent of our bathroom projects are single lever, like the one shown far right at top.  This is not only for the aesthetic, it's also because you can operate it with one hand and there's less to clean around.  Save yourself ten seconds of cleaning time and get a single lever.
Tastefully yours,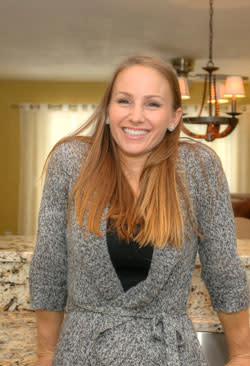 Jill Geisdorf, RID, LEED AP
Interior Designer at Chic on the Cheap