Sponsored Content
How to Add Personality to an All-White Kitchen
Sarasota interior design firm Chic on the Cheap shows us how to inject some personality into all-white kitchens.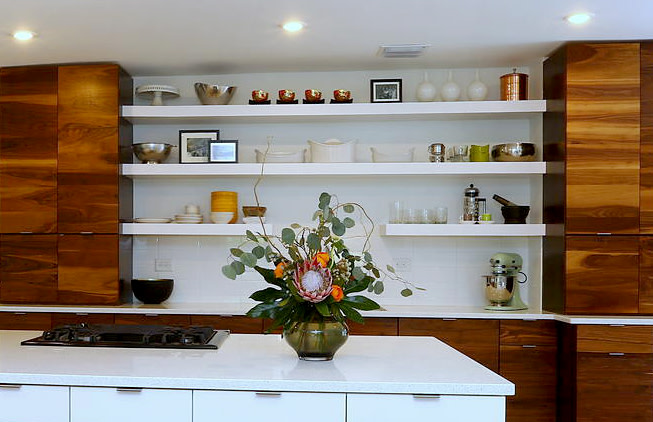 An all-white kitchen can be beautiful, timeless and…boring.
Boring?!
Yes, boring, if you don't inject a little bit of personality and life.  Think about the popularity of the white shaker door style, white subway tile and light countertops.  Our design firm, Chic on the Cheap, is a huge fan of these elements, but it's all about the right proportion of materials, color and texture.
So how can you inject a pop of personality into your space but still keep it classic?  First, assess your space and your dishes.  Are you a casual cook and don't mind your everyday plates and bowls being on display—or do you want everything in its place and hidden behind closed doors?  Keep reading to learn about how a white kitchen can have personality.
Totally exposed
The photo at the top of the blog is my kitchen.  I am big on function; however, I didn't want my kitchen to be purely utilitarian. It needed to be warm and cohesive with the rest of the house.  I chose white countertop, a white backsplash and my walls are white.  So, to keep the monotony at bay, my shelves display everyday dishes and trinkets (did I seriously just use the word trinket?!) instead of typical closed cabinetry.  This enlivens the space and shows my history—bowls from a trip to Vietnam, our baby's first photo and my great aunt's glasses.  Use this strategy if you want your guests to feel like they already know you.
Maximize the space
The photo below is a small Southside Village bungalow and space was at a premium.  The homeowner wanted charm and character. The small space to the right of the window was not being used, and it was a challenge to make it functional.  Yes, they make 12-inch wide upper cabinets, but what exactly are you supposed to put in them?!  So, I turned this into an opportunity to show off the homeowner's collection of colorful pottery.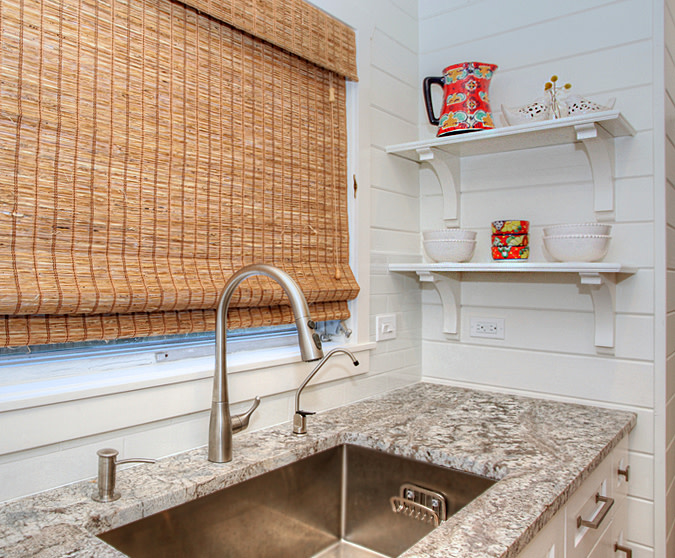 Continue the theme
If you like everything in its place and flow from one room to another, employ the design tactic of repetition.  This is Design 101, people.  For this condo, creating harmony by injecting a small pop of red was the ticket.  Red chairs at the dining room table and red accessories in the kitchen tie the condo together.  But there's only a little bit here and there so as not to overwhelm the otherwise neutral space.  It's clean and neutral, but using a bold color like red makes the home feel unique.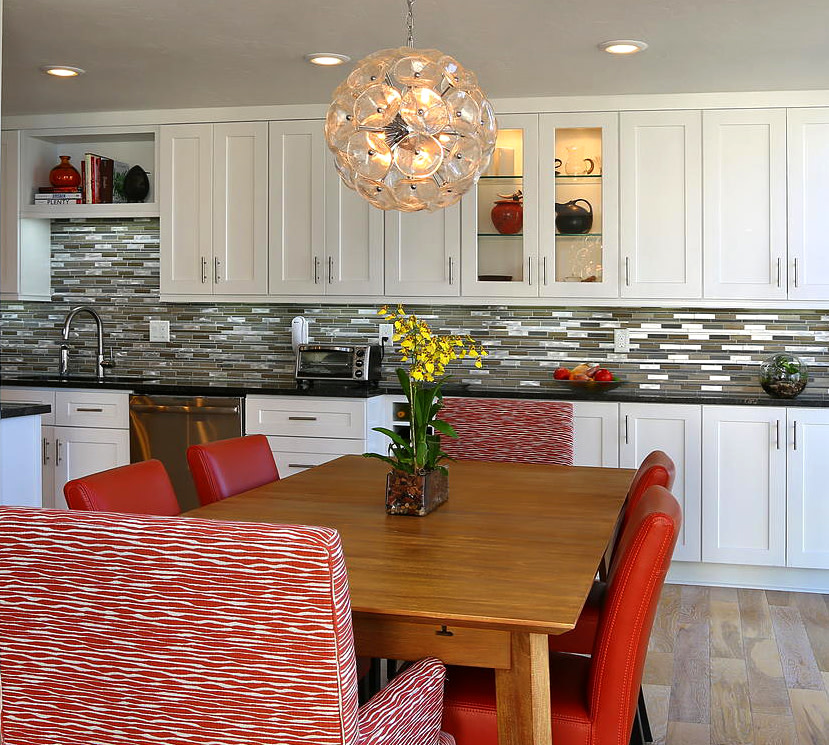 Tastefully yours,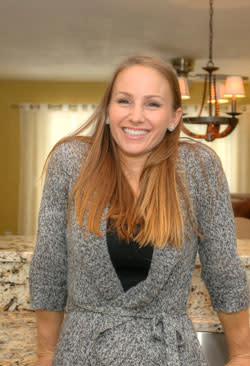 Jill Geisdorf, RID, LEED AP
Interior Designer at Chic on the Cheap