Sponsored Content
Redefining the Dining Room: How to Make Better Use of Your Spaces
Chic on the Cheap shows us how to make the most of our unused dining room spaces.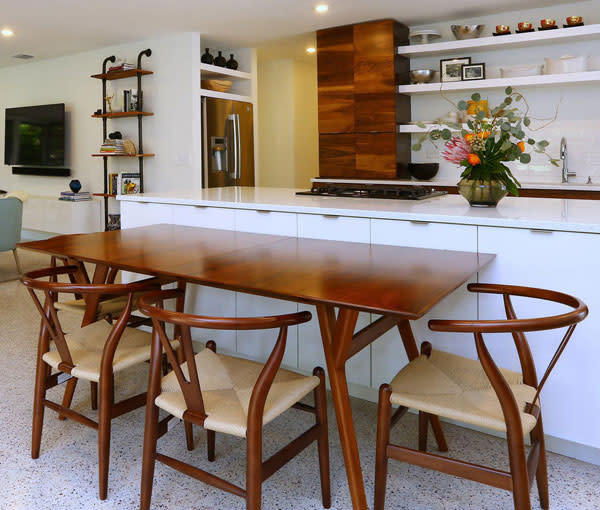 Did you move to Sarasota to lead the casual Florida lifestyle?  Yes?!  So you bought a home with a formal dining room and an eat-in kitchen because…?
Don't worry, as interior designers, we see this all the time.  Often, a formal dining room goes to waste because people like to gather in the kitchen, where all the action is. There are many other things you can do with your dining room: turn it into a kid's playroom, a home office, or a wine room (like I suggested in my last blog).
Now that I've solved that problem, let's move on to what to do if your eat-in kitchen isn't quite as large and in charge as you'd like.  Below are three creative solutions we at Chic on the Cheap have designed to make the most of less-than-spacious spaces.
Keep it flexible.
The photo at the top of the blog is my house. Instead of an island with bar stools to serve the eat-in function, I literally connected my dining room to my kitchen to maximize our square footage and create better flow from space to space.  I chose to do a large island with storage on both sides and pushed an extension table up to the backside. Ninety-nine percent of the time it's just me, my husband and our son, so we don't need more than three spots on a day-to-day basis and the items stored on the backside of the island are seasonal pieces I rarely access.  When we have family and friends over, we can simply move the table out, extend it, and seat eight.  Voila—practical and pretty!
Use wasted space.
The photo below is a home that had an underutilized space. A formal entry didn't fit with the owners' goal of living casually.  Since it was directly adjacent to the kitchen, it was the perfect spot for the dining room.  By removing some walls, the spaces now feels connected and the former foyer has a purpose.  Some may find it odd to walk into a home and immediately see the dining room.  I am of the opinion that if you love someone, you cook for them.  So for me, there couldn't be a more welcoming thing to see than this.  Plus, when your furniture and fixtures have this much style, your guests will surely be impressed!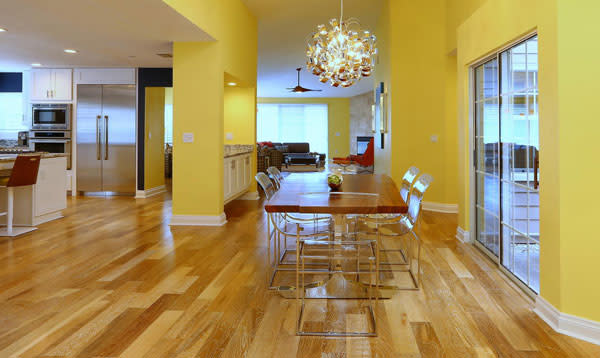 Eat in your kitchen, literally.
The photo below is a condo on Turtle Beach.  Vacationing at the beach is all about being casual—it's pizza and Publix subs. Having your dining table double as your island is about as casual as it gets!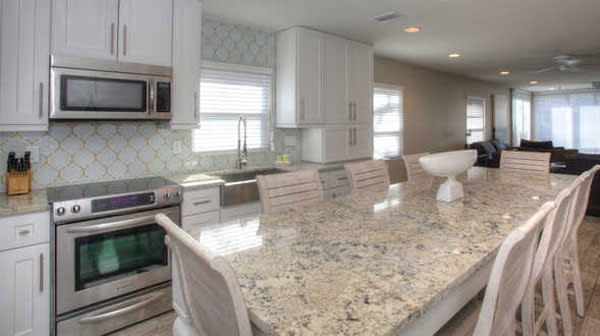 Tastefully yours,
Jill Geisdorf, RID, LEED AP
Interior Designer at Chic on the Cheap