Sponsored Content
How to Incorporate a Home Bar at Any Budget
Sarasota interior design firm Chic on the Cheap shares tips for incorporating a home bar at any budget.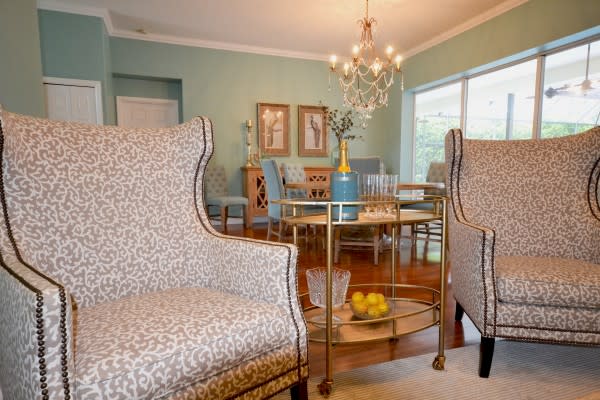 Craft cocktails are all the rage; no longer is the bar section of a restaurant an afterthought. Lounges and speakeasies are all over the place and now, and I am getting more and more requests for home bars. I love this because it incorporates the client's lifestyle into his or her home, which is what gives a space personality and soul. I can remember my grandparents telling me about having cocktail hour and playing cards with their friends back in their day.  Well, that day has returned.
Depending on your budget and space, there are many ways you can incorporate your love of a good drink into your home. If you are a novice drinker, you could utilize a bar cart. If you have a well-rounded liquor selection and need more storage, go for a full-on bar cabinet.  If you're a real connoisseur, dedicate a whole room in your home to the art of booze.   Below are three examples of these concepts.
Entry Level: Bar Cart        
The top photo is an example of a bar cart.  This client likes to entertain and uses her formal sitting room to do so.  This mobile drink station allows her to be with her company at all times and really sets the stage for a great get-together when you walk through the front door.
Intermediate: Liquor Cabinet
My husband likes to get creative with his concoctions and I am happy to be his guinea pig!  I bought a one-of-a-kind mid-century-modern cabinet from a thrift store in Orlando and made it into a bar.  By modifying the interior and adding open shelving for glasses, I transformed the corner of our dining room into a space dedicated to one thing: serious drinking.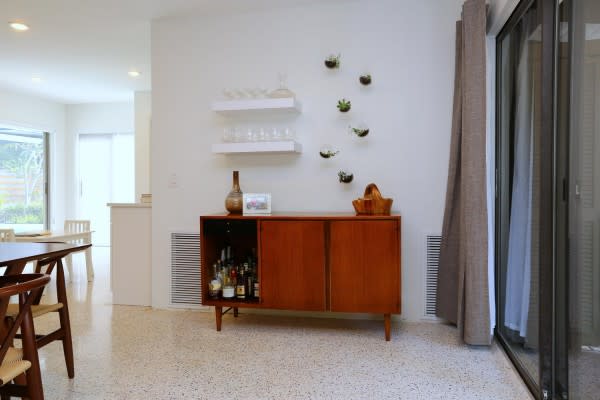 Expert: Wine Room
The photo below is a project that I did last summer.  The client had more spaces than she knew what to do with. If you live a casual lifestyle, you don't need a formal dining room and a large eat-in kitchen.  What to do with the unused space, you ask? Turn it into a wine room!  I modified existing built-ins to incorporate wine bottles and a wine cooler.  Add a few comfortable chairs and some art and voila—you have a dedicated space to sip wine and chat about the events of the day.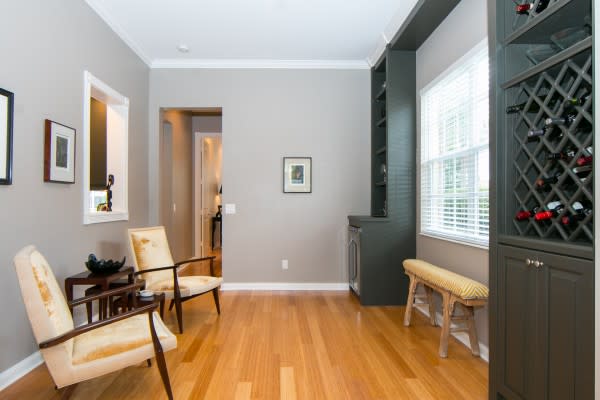 Tastefully yours,
Jill Geisdorf, RID, LEED AP
Interior Designer at Chic on the Cheap