Listening to Black Voices
Malushua Griffith on Growing Up in St. Croix, Entrepreneurship and Black Maternal Health
"When it comes to doctors, Black women need them not to see our color—we need them to listen and act."
This article is part of the series Listening to Diverse Voices, proudly presented by Gulf Coast Community Foundation.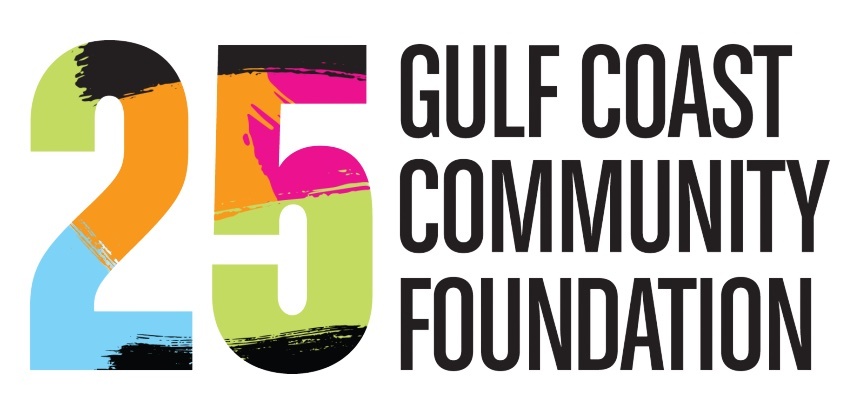 Sarasota's Malushua Griffith grew up on St. Croix in a musically inclined family in which everyone played at least one instrument. Her grandparents formed and the family's Gemma Noel Band and her mother played trumpet with Louis Armstrong—and still plays today, at age 79. Griffith, for her part, plays the clarinet, flute and saxophone.
Despite her musical upbringing, Griffith was drawn to business. After graduating from North Carolina's St. Augustine University in 1996, she spread her entrepreneurial wings, becoming just the second Black person in North Carolina to own and operate a Cingular Wireless store. Griffith's store became the second-largest independent sales and service location in Durham. She made sure to give back to those in need, too: while living in North Carolina, she owned five homes, which she rented out to low-income families in Section 8 housing.
In 2002, Griffith relocated to Jersey City, New Jersey, and pivoted her business focus to take over a foundering cleaning company, revamping it into one of the top businesses in the industry. In 2009, she switched industries again, joining Newark Beth Israel Hospital as the laboratory's manager for clinical specimen procurement.
Griffith relocated to Sarasota in 2012. Today, she's retired—enjoying the Florida outdoor lifestyle with her with her husband, Frank E. Griffith Jr., and her twin seven-year-old girls. She's also a member of The Links, Incorporated, an invitation-only, social service organization made up of prominent Black women that was founded in 1946.
Tell us about growing up on St. Croix, in the Virgin Islands.
"It was beautiful. I wouldn't trade it for the world. That place taught me how to be a survivor. Nothing there is given.
"Because of the island's beautiful weather and natural environment, my friends and I spent our time outdoors. We'd climb trees, go to the beach and after school, we'd run to the dock, strip down and dive right into the water. My mother made home-cooked meals. There was no fast food in our lives because we didn't have the money. We learned to eat healthy and to grow our own food.
"The downside is that after you grow up, there are few, if any, resources, to fulfill your dreams. For instance, if you are ambitious and want to be a writer or doctor, there are no schools. You must leave."
What made you realize that you would leave St. Croix?
"When I was seven years old, I walked into the Grand Union grocery store, picked up an Almond Joy, and proceeded to eat it in a bathroom stall. Next thing I knew, I saw size 12 boots under the door and heard a big knock. It was the store manager, who said, 'I saw you take the Almond Joy. C'mon out, we're going to my office to call your mom and the police.'
"I was scared to death. I begged him to not call my mom and promised that I would work to pay off the candy bar. The manager gave me a chance and told me to come back the next day at 3 p.m. And that's how I got my first job—and also when I knew that I wanted to get off the island and make something of myself. For the next three years, I bagged groceries from 3-5 p.m. after school, which included tips that I would take home and stuff in a shoe box. 
"Trust me when I tell you, after that experience, I could not take another thing, ever again. I learned how to work hard for what I wanted."
How did you use your shoe box money?
"I didn't have many clothes. Every day after school, I had to wash my shirt's collar and under arms so it would be clean for the next day.
"One day, I took my money, shoe box and all, to buy school uniforms at the Sunny Isles shopping center in Christiansted, on the northern shore of St. Croix. I bought five shirts, five pairs of socks, two skirts, sneakers and penny loafers, and I still had money left over. I loved working for money. I didn't have to ask anyone for anything from a very early age. I thought, 'If I can make this here, imagine what I can do if I get off the island.'"
When was the first time you experienced racism?
"In North Carolina. I never experienced it in the Virgin Islands, even though lots of white people lived there. As a matter of fact, a white boy named Joshua was my first boyfriend—he had blond hair and blue eyes. I knew he was white, but it didn't matter because I didn't know racism at the time. There was no disrespect to the Black islanders.
"In 1992, after I'd left the island, I got a job as a check-out supervisor at a big box store. I was trained by a white lady. I overheard her say to another employee, 'Why did they give this job to an [n-word]?'
"I was crushed and no longer wanted to work there. It was the first time the n-word had been used towards me. I'd heard people say it loosely in my culture back home, but to be on the receiving end was shocking. I had learned about slavery in school but didn't know racism was still happening. I thought it was a 'back-then' thing. That moment was a rude awakening. I wondered, 'What did I do to this person?'
"I realized right then that I was not an equal in this country and had to be careful. I was used to trusting people without fear until that moment. I was cautious and guarded after that."
What was it like to be a Black female entrepreneur?
"I felt powerful. I was in control of my own destiny, and I became stronger and stronger every day. Even though I was a little scared at the beginning, the fear drove me to be better. It opened my mind to new ideas. I loved every minute of it.
"I know that, as a Type A personality, I could be placed in any business and learn it in a week. I have a natural business sense."
During the birth of your twin daughters, you had a life-threatening experience. Tell us about that.
"I almost lost my life. I knew that something was wrong during my fourth month of pregnancy. I didn't have an appetite, and in my mind, being pregnant with twins, I thought I should want to eat a lot of food. But after one bite of salmon or broccoli, I was full. I was drinking two to three gallons of water per day and I was constipated, which seemed odd since I wasn't eating. I also had severe acid reflux. I had to sleep upright in a chair because whatever I did eat came right back up.
"Even though I was a high-risk pregnancy, a 40-year-old woman pregnant with twins, my doctor said that this was all normal and told me to take stool softener.
"It turns out it was a gift to know that something was wrong. At four-and-a-half months pregnant, I began preparing for the babies, even though friends and family questioned why I was in such a rush—they thought I still had plenty of time. I prepared for everything, from upgrading our car to an SUV to installing car seats to getting the girls' room ready."
What happened next?
"Before I got pregnant, doctors told me that I couldn't have babies. After coming to terms with it, my husband Frank bought me a puppy named Crimson. Initially, the puppy would dart around the house, as puppies do. When I was six months pregnant, Crimson changed his behaviors. For instance, when I would go upstairs, he would follow me one step at a time instead of racing to the top. It was like the dog knew something was going on.
"Around the time that Crimson changed, I got Bell's palsy on right side of my face, which has never recovered. I started feeling like the walking dead at six months. And my doctors would not deviate from the normal timeline of the pregnancy to-do list. The prenatal timeline is the same recipe for everyone—the same checkups and tests at certain points in the pregnancy.
"However, something in my gut told me otherwise. I routinely asked for bloodwork. Even though I was clearly having difficulty and in pain, no doctor—even the high-risk specialists—deviated from the typical path."
When did you learn that you and the twins were in danger?
"I went to a new OB/GYN at month seven. I was crying because I wanted someone to listen to me. This doctor said, 'I believe you.' It was a Friday when I saw him; he said that on Monday we'd do tests.
"When I went home, I walked around like a zombie. I didn't recognize myself and I looked like I was dying. Frank said that my complexion was four shades darker. Crimson started following me around the house, howling. The next evening— Saturday night—I went to the emergency room.
"The doctors went through the same pregnancy checklist again. After an hour, they were working up my discharge papers. A nurse came in and made the decision to draw four vials of blood for labs, just in case. Had it not been for her, I don't know how this story would end."
What were the results of your bloodwork?
"The results came back with all panic values. In fact, they were record-breaking results. Results like that require immediate attention—in fact, the lab has to call the doctor because the patient could be near death.
"My glucose came back at a 30, which typically indicates that a patient is either in a coma or dead. They thought the results were wrong because I was awake, aware and able to speak. My hemoglobin should have been at a 14; I was a two. And my constipation had backed up to my esophagus. I was being poisoned.
"I went from being about to be discharged to my liver and kidneys shutting down. My heart was furiously beating and my brain was moving slowly. I was losing myself.
"The next thing I know, a woman came in, crying, asking me to sign a waiver so that doctors could save my babies. This was against my husband's wishes, who said, 'Whatever happens, save my wife first.' Despite my body and mind shutting down, I signed and was off to an emergency C-section to deliver my girls at just 33 weeks. But before I made it to surgery, I went into coma. I was intubated and given morphine and steroids to slow down what was happening to me. I was in a coma for five days.
What are your recollections of that time?
"After the coma, I lost my memory. I couldn't remember why I was there or even that I had been pregnant. The nurses would surprise me by coming in with the twins, but I didn't know whose kids they were. I was terribly sick, on intense medications and 1,000 mg. of steroids, and I had edema [swelling caused by excess fluid in the body]. In five days, I went from 135 lbs. to 289 lbs. I didn't recognize myself.
"The second time I was on the verge of death came at about day 10. I felt something huge coming out of my body, like another baby. I asked Frank what it was, and all I heard him  say was, 'Nurse!'  The hospital called a code blue, which is as serious as it gets. It was a massive blood clot. All of my organs had failed except for my heart and lungs. It was another dire moment.
"My room was instantly full of people because everyone knew about my situation, which had become its own case study. We're talking the director of medicine, director of the ICU, director of hematology, director of anesthesia, director of nursing, chief resident and other doctors and nurses, and the hospital chaplain, who we had come to know.
"With all the renowned doctors in that room, no one could do anything for me at that point. I was failing. Death was coming fast. A nurse named Brenda suggested that everyone in the room gather around me, hold hands and pray. I began panting heavily, gasping for breath. I knew I was dying. I turned to Frank and pleaded between breaths to tell my girls who I was and that I was a good person.
"I cannot tell you what Brenda said in that prayer, but when I heard the 'amen,' I took what I refer to as 'the breath of life' and came back from my second death. It was such a deep breath that I sat upright for the first time in the 10 days that I'd been in the hospital. It was a miracle. I couldn't believe it.
"After I was stable and everyone left, I looked at Frank and said, 'I'm back.'"
When did you leave the hospital?
"On day 28, I left the hospital ICU. I was still on dialysis. I opted to not have a liver transplant, which [doctors] said would save my life because they didn't know how to get my levels back to normal otherwise. I said that I was OK with dying, but I wanted to go home.
"I was waiting to die. But when I went out into the sunlight for the first time, after all those days, it was rejuvenating. Every day, I got better and better—until I was put on five consecutive days of a monoclonal antibody medication treatment called Rituxan, which is used to treat autoimmune diseases and cancer and is usually given once per month. I was bald by the fifth day.
"Thankfully, we had a nanny, because I barely had breath to give my girls. I didn't move to Florida to retire, but because this happened, I couldn't work. It took me three years to learn to walk and talk again. I didn't have the energy or muscle mass to climb the stairs. My retirement came because of this pregnancy. And I thank God I can be home with the girls and put my energy into the kids rather than a career."
Prior to your hospital experience, do you feel your requests for help were discounted because of the color of your skin?
"I was diagnosed with a fatty liver pregnancy and hemolysis, elevated liver enzymes, low platelet count [HELLP syndrome]. The latter is ironic, because I was crying out for help and no one believed me. None of the doctors caring for me heard me. That felt racist.
"It is a statistical fact that Black women have more medical issues during delivery. In fact, in 2022 the CDC reported that Black women are three times more likely to die from pregnancy-related causes than white women.
"When it comes to doctors, Black women need them not to see our color—we need them to just listen and act. It doesn't hurt to do a test and tell the patient they are wrong, if that's the case. Be a good listener first."
What would you like your white friends or acquaintances to be doing right now?
"Acquaint themselves with more Black people. Spread your wings. Forget color and get to know us. We don't bite. We have a lot of culture to share."
Listening to Black Voices is a series created by Heather Dunhill