Listening to Black Voices
Marketing Exec Frank E. Griffith Jr. on Living Through Race Riots and Diversity in the Pharmaceutical Industry
"Discern where you need to improve and be open to educating yourself about other cultures."
This article is part of the series Listening to Diverse Voices, proudly presented by Gulf Coast Community Foundation.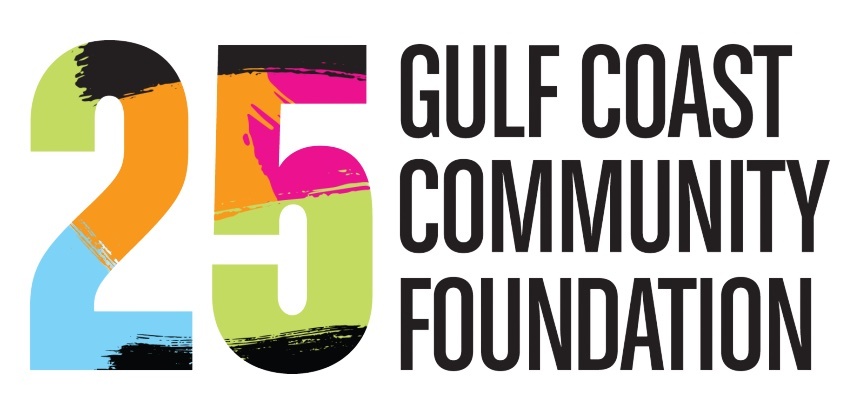 After growing up in New Jersey—where he lived through the 1967 Newark race riots—Frank E. Griffith Jr. moved to California to live with family, a choice that broadened his world view and informed a lifetime of career choices.
An alum of Howard University, Griffith earned two master's degrees: one in physiology from Seton Hall and a MBA in management from Fairleigh Dickinson University. From there, he began a long career in health care, working his way up the corporate ladder at Roche Pharmaceuticals, where he became brand director and vice-president of multicultural marketing (a concept he pitched).
After retiring from Roche in 2007, Griffith launched his own marketing company, ACCT II, which he sold in 2010. He then joined the team at COARE Biotechnology, the only Black-owned biotech research company in America, where he was quickly promoted to president. He also conceptualized and implemented several health initiatives, including  a seven-part diabetes program designed for Black and Latino communities that was endorsed by the American Diabetes Association and The National Kidney Foundation.
Now at 65, Griffith is actually retired—for now. He moved to Sarasota four years ago with his wife of nine years, Mimi, and their six-year-old twin daughters.
Who was your biggest influence?
"My mother, who was a nurse. Her colleagues were from countries from the Philippines to Ireland to Spain to Puerto Rico. She invited them to our home on a regular basis, and they brought along their favorite dishes from their homelands. So even though I lived in an all-Black environment, I was primed at early age to appreciate other cultures and races."
What was living through the 1967 riots like for you?
"I was 11 years old during the five days of riots in Newark in 1967. Because of the intense fires and the National Guard's strobe lights, it was difficult to differentiate the time of day—night seemed like it was daytime. At one point, tanks rolled down my street with 15 police cars behind them, all with billy clubs sticking out of the windows. The smells were disturbing, too.
"My school was about three stories tall with grey walls and the windows were covered with polka-dotted metal so kids couldn't break the glass with rocks. After the riots, our classrooms mushroomed in size from 18 kids per class to 38, so there weren't enough books. Also new for us were corridor guards, who put chains on the doors and locked us inside for the day.
"During a change of corridor guards, I was attacked in the bathroom by the captain of the of football team and another guy—I had to fight my way out. Even though I came out with bruises, I was mostly upset because they tore a new shirt that my mother had just bought me. That was the educational environment where I had to persevere.
"My friends wanted to retaliate, but my mother and father talked me out of it. I know now that they were already in conversation with my aunt and uncle on the other side of the country. Not long after, I went from that precarious environment to a private orchard in California where I tasted fresh almonds, peaches and plums straight off the plane from New Jersey.
What was that transition like for you?
"My California high school was shiznit—it was the bomb. It was like a college campus. It offered all level of sports—it even had an equestrian club. And the food in the cafeteria was exceptional and from a variety of cultures, vastly different than in New Jersey, where you could take or leave what was there.
"I went from a high school that was 99 percent Black to one that was 99.9 percent Caucasian. I was one of four Black students. It was the three kids from the Hayes family and me."
You played football in high school. What was that like?
"In San Jose, we were treated like college players; we even had our jerseys washed by the equipment manager. And when the team headed to the field, we'd go out through a tunnel that was covered in ivy. The field was meticulously manicured and the bleachers were made of pine. I can still remember how beautiful they smelled. I couldn't believe that my San Jose high school wasn't a private school.
"In East Orange, the football field was mostly dirt—no grass—and it had lots of broken glass. Guys would come in after a game with cuts.
"I appreciate both experiences for giving me that educational snapshot of two worlds. My life was enhanced by going from a mostly Black environment to a largely white one."
After graduating from Howard University and getting advanced degrees from Seton Hall and Fairleigh Dickinson, you went on to become a pharmaceutical executive. What challenges have you faced in your career?

"Even though opportunities became better for me over the years, I still faced several challenges in my professional career. One example was when I was in sales as an account manager.  
"While traveling on business with colleagues, I was asked to take over a meeting because another manager was sick. When I entered the meeting room, I sensed that something was going on, but didn't know what it was. A white male employee had asked to use the bathroom in my hotel room, which was next door. While there, he cleaned the toilet with my toothbrush and everyone in the room knew about it. Afterward, one person, the lone wolf, told me what happened.
"After the meeting, there was a knock on my door. It was the company's senior vice-president—along with 11 other executives—asking if I would be joining them for some colleague comraderie. I was holding the toothbrush in my hand. I wrestled whether to tell them what happened, knowing that everyone in that room would be called into human resources. I knew there would be repercussions for them if I did. Ultimately, I chose not to, but it affected me deeply.
"I went into a depression that weighed heavy on me for days. I couldn't believe that happened. I wanted to tell someone, but I held it in. There are times that it still comes to mind, like a flashback of a traumatic experience. It gives me reason to pause and appreciate where I've come from. Those experiences strengthen character, without a doubt.
"That same guy [from the toothbrush incident] came to me one more time when I was a marketing brand director in our corporate office's cafeteria. He reached out and put his hands on me—unequivocally without permission—to feel my hair.
"Now, one of the things that you do not do is put your hands on Black person's hair. You can comment on the style, or you can ask how it's done, but you cannot tug on or touch a Black person's hair. This one act hearkens back to the days of slavery, when we had no control over anything that was done to our bodies—we had no personal possessions or autonomy over anything, from when we could eat to when we would sleep. Now it's a new era, and it's unfathomable to a Black person that someone from another ethnic group does not have the cultural wherewithal to know better."
How would you say the pharmaceutical industry is doing when it comes to diversity?
"It's getting better. The long challenge with clinical trials, in particular, in the past was that they needed to enhance the clinical trial groups with minorities.
"However, that has resolved itself over the years because of the high percentages of ethnic groups that are affected with a particular disease. That makes diversity in a clinical trials a must.
"Pharmaceutical companies used to have their proverbial ostrich heads in a hole when addressing this issue, but this perspective changed significantly when they realized minorities comprise a large percentage of a par-clinical market. The financial gain is too great for the industry not to ensure their inclusion." 
Have you experienced racism in Sarasota?   
"Two separate incidents come to mind that happened with white men while I was driving. One leaned his head out window and barked, 'Take your Black ass back to Jersey.'
"It happens more frequently than you think. It's hard to process.
"After one of these experiences, my wife wisely said to me, "Frank, they don't have any joy. Don't let them steal your joy."
What helps get you through experiences like that?
"Our culture leans on spirituality because of the injustices in our history. Black people have a saying that is simple but powerful: 'But, God.' It means that without the grace, mercy and peace of God, I wouldn't be able to get through.
"We are here today, after 400-plus years. Without our Lord and Savior, we wouldn't have survived. Our strength surpasses all understanding in the face of everything from lynchings to being beaten with hoses to drug infestations to gang violence. There is a peace that passes all understanding: But, God."
What advice do you give your twin daughters?
"First, to appreciate their maternal and paternal heritage and family name, and that we were born in the greatest country in the world.
"Second, even though the majority of people out there are good people, race is an issue that they will have to deal with. The percentages are not in our favor that a moral game-changer is coming, nor that racists will rise above and treat those who are not like them with love.
"The third piece of advice is to get as much education as possible. But the most important thing to remember is that Mommy and Daddy will be there to support them, no matter what."
What would you like your white friends or acquaintances to be doing right now?
"Discern where you need to improve and be open to educating yourself about other cultures. Invite those who are not like you to break bread in your home for a cultural exchange. Have the interest to engage, whether that's through your kid's school or your workplace. It will provide the benefit of understanding people of diverse backgrounds, and your perspective may change dramatically."
Listening to Black Voices is a series created by Heather Dunhill