Listening to Diverse Voices
Adria Jensen on Growing Up Cuban, Why We Need More Hispanic Lawyers and the Importance of Mentors
Jensen is a partner in the Sarasota firm Shumaker, Loop & Kendrick and has been nominated to become a judge.
This article is part of the series Listening to Diverse Voices, proudly presented by Gulf Coast Community Foundation.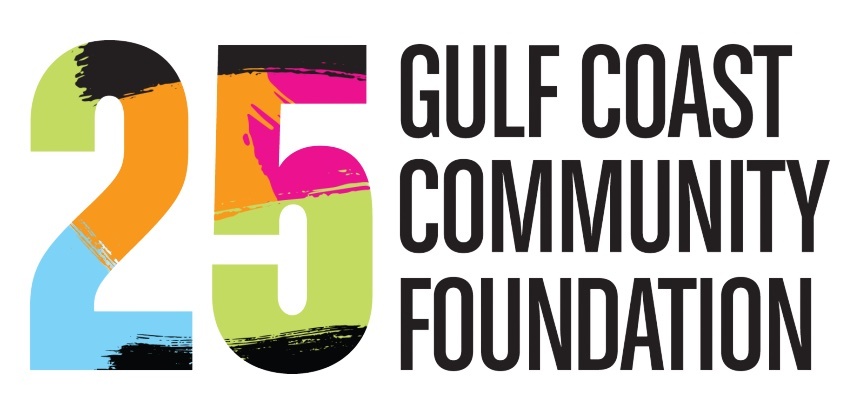 In 1979, when she was nearly 5 years old, Adria Jensen struggled to learn English while in kindergarten in Hialeah, a small suburban community on the outskirts of Miami. She was held back a year before starting first grade, like many others who grew up in Spanish-speaking homes, but she caught on, became an excellent student. She now speaks about the finer points of Florida law at a fast clip, befitting her role as a partner at the Sarasota law firm Shumaker, Loop & Kendrick.
When Jensen was young, Hialeah was dominated by sewing factories that employed many Cuban women—like her grandmother, who arrived to the U.S. with her husband and two daughters (one being Jensen's mother) in 1968. Most women in Cuba made their own clothes and knew their way around a bobbin, and had perfected needle threading and edgestitches. Jensen's grandmother sewed eight hours a day, and Jensen's mother worked alongside her, sweeping floors, until she met Jensen's father and became a stay-at-home mom for Jensen and her two brothers.
As a child, Jensen was extroverted and friendly enough to have persuaded everyone at her school to join the church youth group, which became more of a regular reunion of school friends. But when she arrived to law school at the University of Florida in Gainesville, her confidence took a hit when the professors used the Socratic method, forcing her to think beyond her knowledge. 
Jensen was unshaken, however, and quickly adjusted. Today, as a partner at Shumaker, Loop & Kendrick and Hispanic, she is in a small club. Less than 1 percent of all partners in American law firms are Black or Latina women, and only 5.8 percent of American lawyers are Hispanic, even though Hispanics and Latinos account for 18.5 percent of the national population.
To change that, Jensen serves on the Sarasota County Bar Association's Council for Diversity and Inclusion, whose mission is to recruit talent from a variety of backgrounds to practice here. She was recently nominated for a 12th Judicial Circuit judgeship and, if the governor selects her, she would join a rare and honorable club of Latina judges.
This interview has been edited for length and clarity.
Why did you become a lawyer? 
"Since I was little, I always wanted to be a judge. I thought you could skip being a lawyer and just become a judge, but you can't really do that. The problem for me was that there were no lawyers in my family. I didn't have any family friends who were lawyers. I had no idea about the LSAT and I didn't know what it would take to apply to law school. I wanted to be really sure and I wanted to get some real world experience, make a little money and then decide the next step.
"I started teaching at my old high school. A friend who was also teaching said to me one day, 'I'm going to law school.' I had never even heard her talk about it. I thought about it and started doing the research. By then I had a computer with Internet, so I looked it all up, signed up for the LSAT, and the rest is history."
What made you so intent on becoming a judge?
"Even as a kid, I was the conflict resolution person. I gave a lot of advice. I would mediate a lot of skirmishes in the playground. I thought, 'Well, there's a job I could do. Judges sit there, hear your problems and make a decision—that sounds like me.' My teacher said, 'You have to become a lawyer first.' I was like, 'Who wants to be a lawyer? Let's go with the judge thing.' Many people in my family always asked me, 'When are you going to be a judge?' They're really excited for me right now."
What would a judgeship mean for you?
"As a lawyer with a strong understanding of the judicial system, along with my skill set, my experience and the way that I think, I'm best suited for a role as a judge. Being put into that position would be the best way that I could serve the community."
Is there a powerful memory from your youth that has helped you to become who you are today? 
"My dad, who's Cuban, is old-fashioned in many ways. My brother could have a girlfriend; I wasn't allowed to have a boyfriend. You know, that kind of dichotomy. However, when I was very young, he was painting and I wanted to paint with him. Somebody in my family said, 'Princesses don't paint.' My dad said, 'This one does.'
"He was very much like, 'You can do anything you want. You can be anything you want. Go to school, learn. You're smart. It shouldn't matter.' When I was young, I said something about being a nurse. He said, 'Why do you want to be a nurse? Be a doctor!'
"That stuck with me. Even my dad, this macho, tough guy, believed in judging a person by their abilities and their ambition. That was special. I knew I would always get his support in whatever I wanted to do."
Who have been your strongest influences? 
"My grandmother is one of the biggest influences in my life. She went as far as fourth grade and is one of the smartest people I've ever met. She could have been a lawyer but she didn't have that opportunity. She came here with nothing and loved this country so much she would put a flag out on her window for every holiday. She had a little American flag that I kept after she passed that I wear on holidays. I think her proudest moment was when she went to my law school graduation and said, 'I feel like I just graduated from law school.' Before she passed away, we got to take her to D.C. for a tour of the Capitol, which had been her dream.
"I can hear her in my head sometimes when I have to make a decision. She was a very practical person: 'Stop. Just make a decision.' That kind of old-school way of being. She's like a little cricket on my shoulder all the time."
How would you describe your Hispanic heritage?
"I'm a first-generation American. I was the first one in my immediate family born in the United States. I didn't speak English until I was about four-and-a-half, when I went to school. It was tough. In the beginning, academics were difficult for me. Then one day things clicked and I was a very good student after that. That is something that is different for those of us born into a family where we're not speaking English right away.
"My parents met [in the U.S.], but they both left Cuba for the same reason. Their parents struggled to get out. My dad was even put in prison as a teenager for trying to leave the country when he was still of military age. He had a very sad stories. Growing up with that, you can't help but have a great appreciation for the law, for government, for democracy, for how fragile that is. My parents instilled in me the understanding that [democracy] is a great gift and a privilege, and that it's important to be an active citizen and be aware of what's happening.
"They also pushed education. It was the most important thing. My dad was never able to graduate from college in Cuba because he wouldn't serve in the military. My parents had everything taken from them. My great-grandparents are still in Cuba, cousins and uncles, and people that my mom grew up with that she never got to see again.
"Beyond that side of it, it's a very rich culture. We have so much music and food and so many customs, sayings and jokes. At the same time, in my family, we now have somebody from Honduras, somebody from Brazil, my sister-in-law is Cambodian, and my husband was born in Colorado and raised in Florida. His mother is Floridian. It's the great mixture and I'm so grateful for it. My kids get all these different cultures and customs that I think are beneficial in making you a balanced person."
How has your family's experience shaped your ethics and values?
"My parents and grandparents were very strong on not compromising your values or compromising who you are. I think it's because of what they went through. So, certainly, that's been passed down—to stand behind your ethics and values and not compromise when you know something is wrong."
There is a low percentage of lawyers who are Hispanic in the United States. Has that affected the way that you've approached your career?
"I think it's more challenging being a woman than being Hispanic, in terms of my career. As a mom, you're always juggling. You're pulling double duty many times, with the kids and the homework and chores for the house while trying to keep your career on track. Many professional women go through that.
"When I visit Miami, I see more Hispanic women in partner roles in firms because by sheer number, there are more Hispanic people there. I'm on the Council for Diversity and Inclusion for the Sarasota County Bar Association, and part of its mission is to see how Sarasota could recruit people from different backgrounds to practice here so that the bar has more diversity.
"I've got clients that only speak Spanish and I'm one of just a handful of attorneys in this area who speak Spanish. Sometimes a case comes in that's not my area of the law. I'd love to have a network of other Spanish-speaking or Hispanic attorneys who would be able to serve these clients. There are very few of us. It would be great and enriching for our legal community to have that network of people who come from other backgrounds. One, because they understand the client better. And two, because even with the language, sometimes that's a barrier to people being able to hire counsel for their cases.
"I have visited the Booker High School Law Academy a few times to volunteer as a judge in the mock trial competitions. What's very promising is the amount of young Hispanic students, female students, who have come to me and said, 'I'm so interested in being a litigator. It's nice to see that you are doing this kind of law.' It makes me smile every time."
Has mentorship played a role in your career or life?
"There have been people here in the firm, women and men, who, when I was an associate, went out of their way to help me understand how to best use my talents in helping clients, bringing me along so I could learn from watching them and getting a feel for how people do things. Those folks have been mentors.
"Also people in the community and people in my own family, who were very encouraging.
"I do wish there were a little bit more organized mentorship. I appreciated having female attorney mentors at different periods. I think there's a lot more we could do.
"Litigation is a male-dominated field. Even though there are women who do all kinds of law, there are definitely more male litigators than female. So it's nice when you find an older female litigator who will take you under her wing and show you the way. I try to do that with all our associates, male and female. Because I know it can be very intimidating when you don't know anything. It's nice to have someone that's been in it for a while."
What advice would you have for mentees, or for someone seeking out a mentor?
"Don't get discouraged. Sometimes it takes a while to find the right person. Sometimes it's important to have multiple people because you learn different styles and different ways of doing your work. I don't know that one person has the key to all knowledge. While one person may be really good with clients, people and relationships and great at managing staff, another person may be extremely good with the substantive part of law, and yet they're not relational.
"So don't give up, and be open to having different influences and different mentors. If you can't find someone, don't throw your hands up and say, 'I'm just on my own.' Keep looking around, and meeting people and don't be afraid to say, 'Hey, can we have lunch?' or, 'Hey would you mind if I came along with you to your next hearing?' Or if it's in another area, not law, 'I'd love to observe you. I'd love to know more about what you do.' Ask a lot of questions because you learn a lot from the wisdom of people who have been through it."
What advice would you offer young Hispanic women who dream of becoming a lawyer? Or who may not even realize that is a track available to them?
"It is. It's up to you. When I was a teacher, I had a sign that said, 'Success comes in cans.' And I used to have my students put things in little cans all over the classroom—these were high school students but they loved it. It's all about a 'can-do' attitude. Never think, 'I don't know any Hispanic women who are lawyers, and that means I can't be a Hispanic woman lawyer.' Or, 'I don't know how I'll pay for college, so I won't go.'
"You really have to have a mindset that says, "'This is what I want. It's just a matter of figuring out how to get there.'
"The question is, 'What is the road that I have to travel?' And sometimes, being a Hispanic woman or being the child of immigrants, that road has a lot more stones in it. But if you can't jump over them, go under them, figure out a way, use them to your advantage. Figure how to get there. Be tenacious and just figure out how to do it."